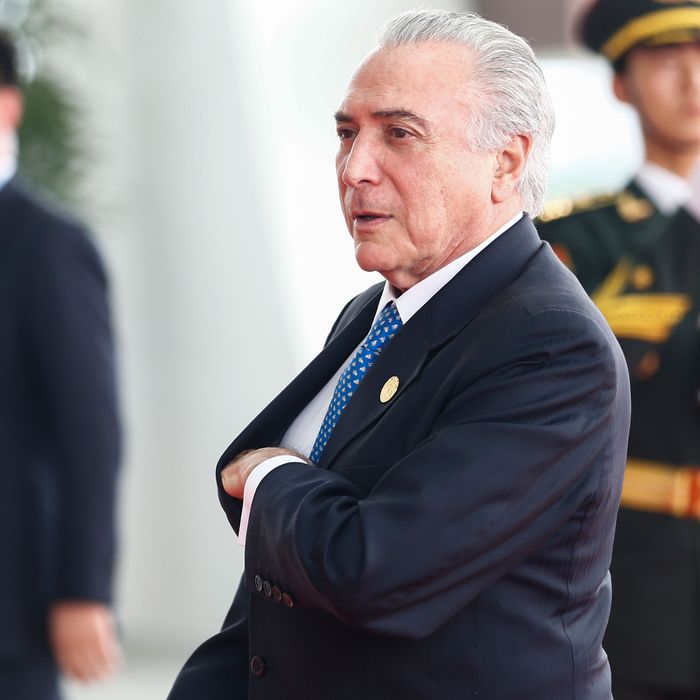 Michel Temer.
Photo: Rolex Dena Pena/Pool/Getty Images
In August of 2016, Brazilian president Dilma Rousseff was impeached and her vice-president, Michel Temer, took her place. As part of his new position, Temer, 76, and wife Marcella, 33, moved into the official presidential residence, Alvorada Palace — but then moved back to the vice-president's residence, Jaburu Palace, shortly afterward. And he has a very good, very relatable reason for the relocation: ghosts.
"I felt something strange there. I wasn't able to sleep right from the first night. The energy wasn't good," he reportedly told Brazilian news outlet Veja. "We even started to wonder: Could there be ghosts?"
Say no more: Bad vibes are bad vibes. But for the future, Mr. Temer, may we recommend stocking up on your crystals?