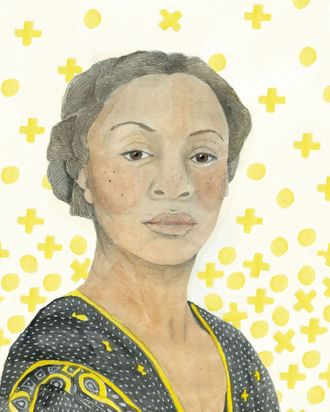 Kara Walker.
Photo: Lisa Congdon
As a graduate student at New York University's Institute of Fine Arts, the San Francisco-based writer Bridget Quinn was less than enthused to discover how underrepresented female artists had been throughout history. Her new book showcases women whose contributions to the art world have often been overlooked. Broad Strokes: 15 Women Who Made Art and Made History (In That Order), published this month by Chronicle Books, features stories and portraits of female artists from both the past and present. The collection includes painter Adélaïde Labille-Guiard, who endured the 18th-century version of slut-shaming from art critics, as well as Kara Walker, who more recently created a groundbreaking sphinx made of sugar.

"Many of the women in Broad Strokes should be more widely known — there's a myriad of reasons why they're not," Quinn told the Cut. "The list of reasons is long, but all come back to the irrefutable fact of sexism. The playing field was separate, unequal. What most of these women undertook in order to make art at all is staggering." She explained that female artists shown in the book faced many challenges their male colleagues often did not, like having their work misattributed to men. Their work and legacies often disappeared.
Illustrator Lisa Congdon drew colorful portraits of each woman to appear alongside Quinn's deeply researched profiles. "So many of my personal heroines are in the book," Congdon told the Cut. "It's important to celebrate women, period. In particular, female artists of color and LGBTQ artists who have been even more hidden from the celebration and appreciation and academics around art. It dismantles the notion that women are inferior intellectually or creatively."
Click ahead to learn more about these groundbreaking artists, including Judith Leyster, Adélaïde Labille-Guiard, Lee Krasner, and Alice Neel.
If you buy something through our links, New York may earn an affiliate commission.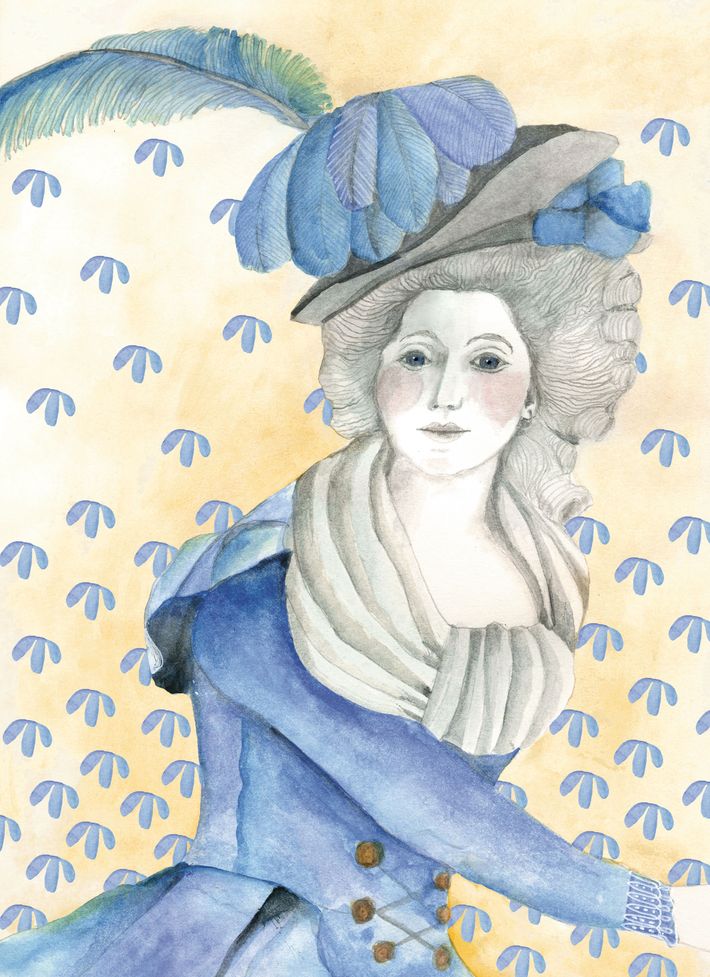 Adélaïde Labille-Guiard
An 18th-century French portrait painter who was denied from the Royal Academy's prestigious art school because she was a woman. A close male friend, the miniaturist Francois-Andre Vincent, was admitted and promised to teach her what he learned. What ensued while she learned from him was the 18th-century version of slut-shaming, according to Quinn: Critics claimed she not only was sleeping with Vincent, but also with 2,000 other lovers. Despite the gossip, Labille-Guiard persevered: She was voted into the Royal Academy in 1783.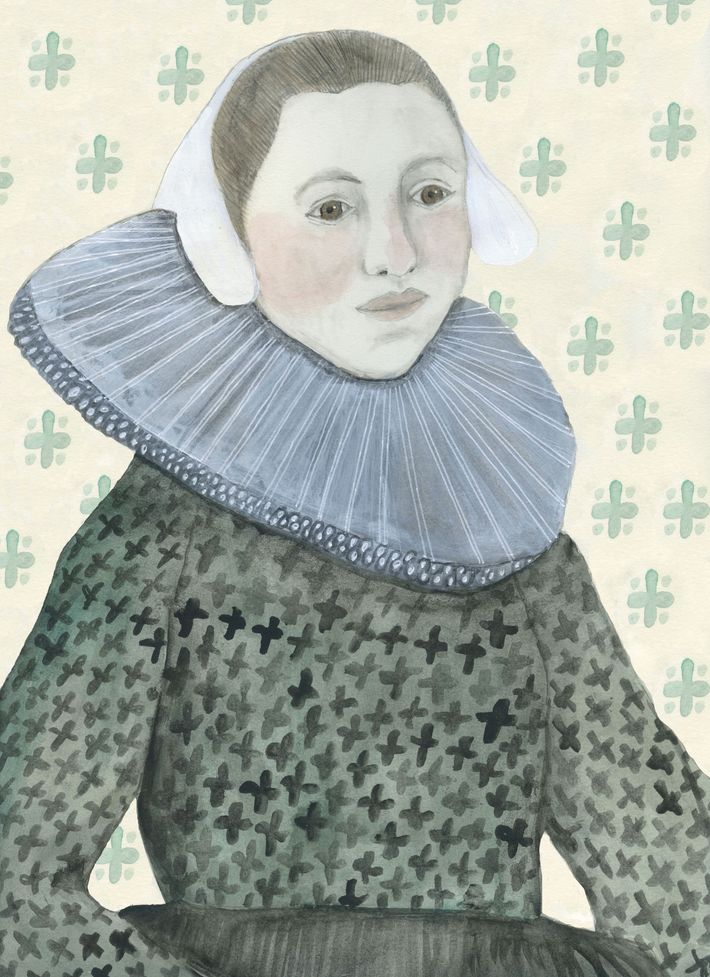 Judith Leyster
A Dutch Golden Age painter whose work was misattributed to the male portrait painter Frans Hals. The Louvre believed one of her paintings was by Hals when the museum acquired it in 1893, only to realize it was painted by Leyster. At the time, the Louvre administrators apparently didn't even celebrate Leyster's skill after discovering the error and reacted with anger instead, demanding reparations.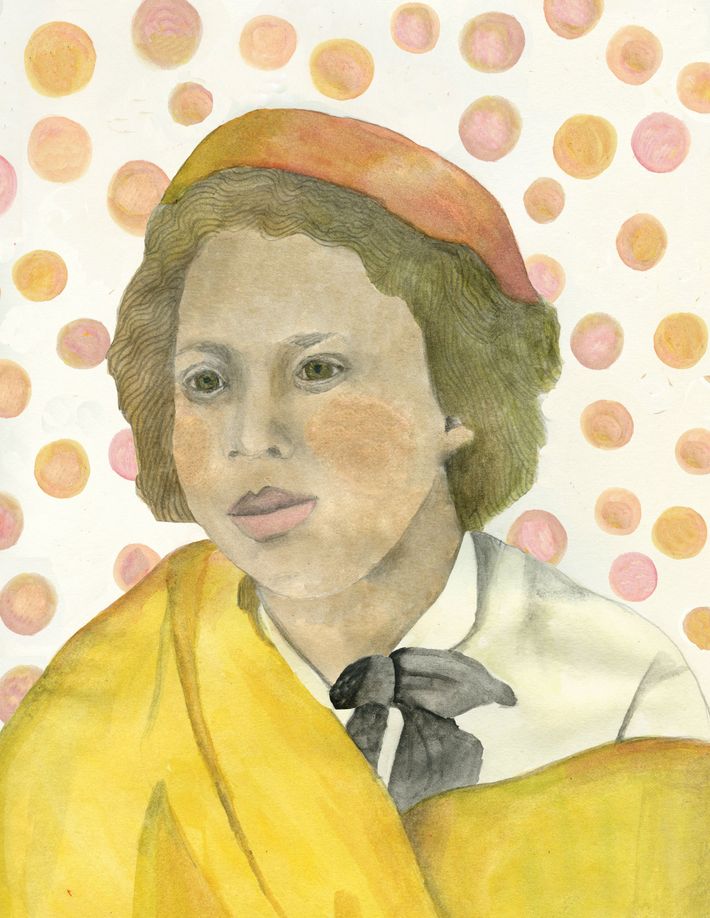 Edmonia Lewis
The first woman of both African-American and Native-American descent to become an internationally recognized sculptor in the fine-arts world in the 1800s. Lewis's impressive legacy was lost by the fact that she had no descendants and that the neoclassical style of her sculptures fell out of fashion. According to Quinn, Lewis's will identifies her only as a "spinster and sculptor."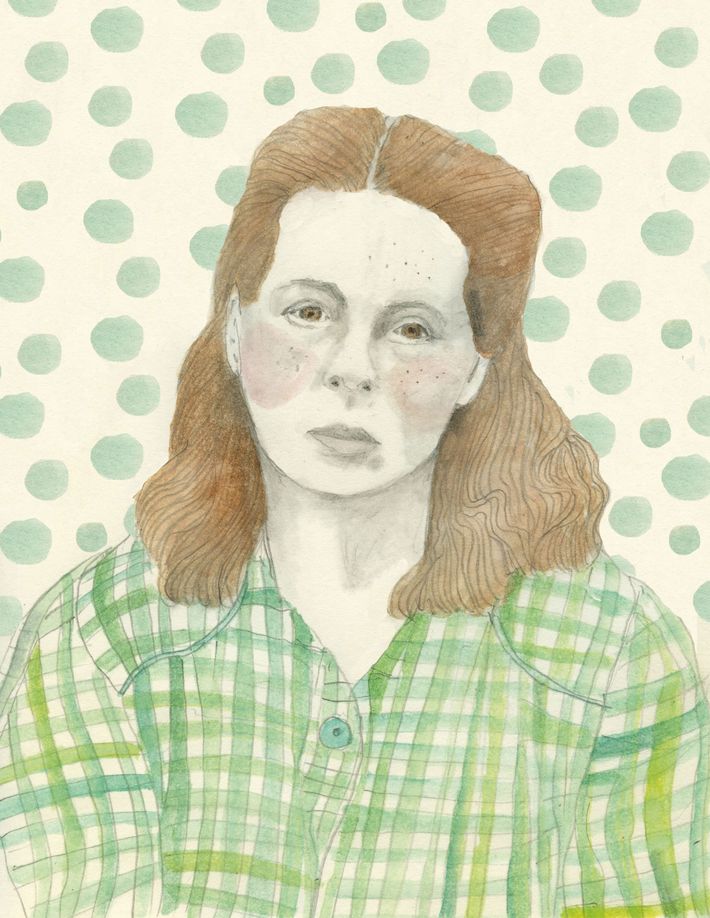 Alice Neel
One of the greatest American portraitists of the 20th century who, for a period of time in the 1930s, was institutionalized in a mental hospital where her doctors forbade her from drawing or making art. Among her many portraits, Neel painted the feminist activist Kate Millett for a cover of Time Magazine and Andy Warhol.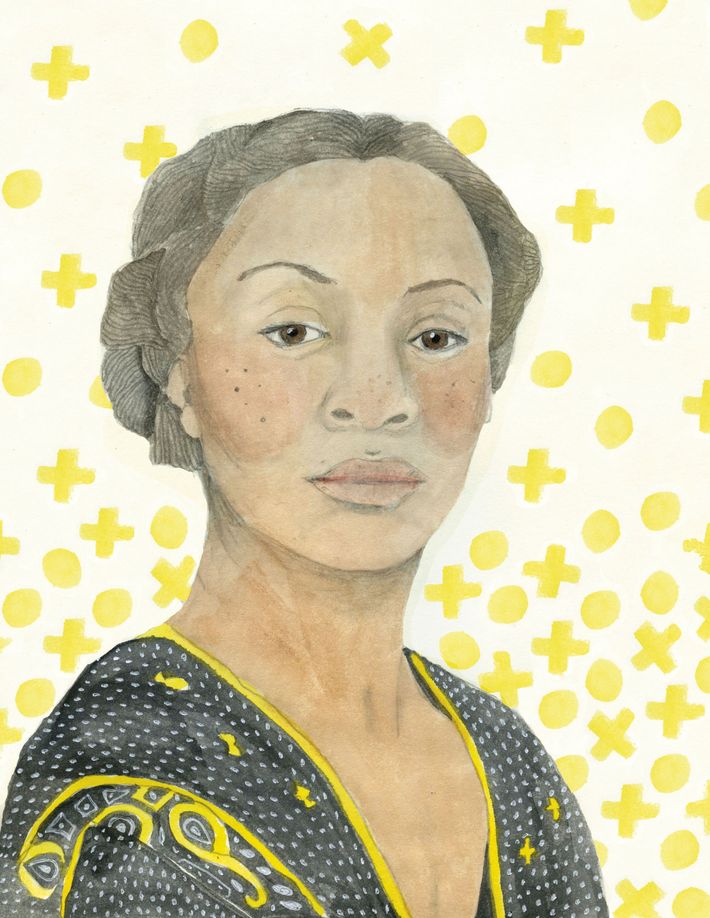 Kara Walker 
A contemporary multihyphenate artist who's worked in printmaking, installation, painting, and film. Through her work, Walker seeks to explore race, gender, and sexuality. In 2014, Walker unveiled a giant sugar sculpture of a sphinx she created in the soon-to-be-demolished Domino Sugar Refining Plant in Brooklyn. She explained it was "… an Homage to the unpaid and overworked Artisans who have refined our Sweet Tastes from the cane fields to the Kitchens of the New World."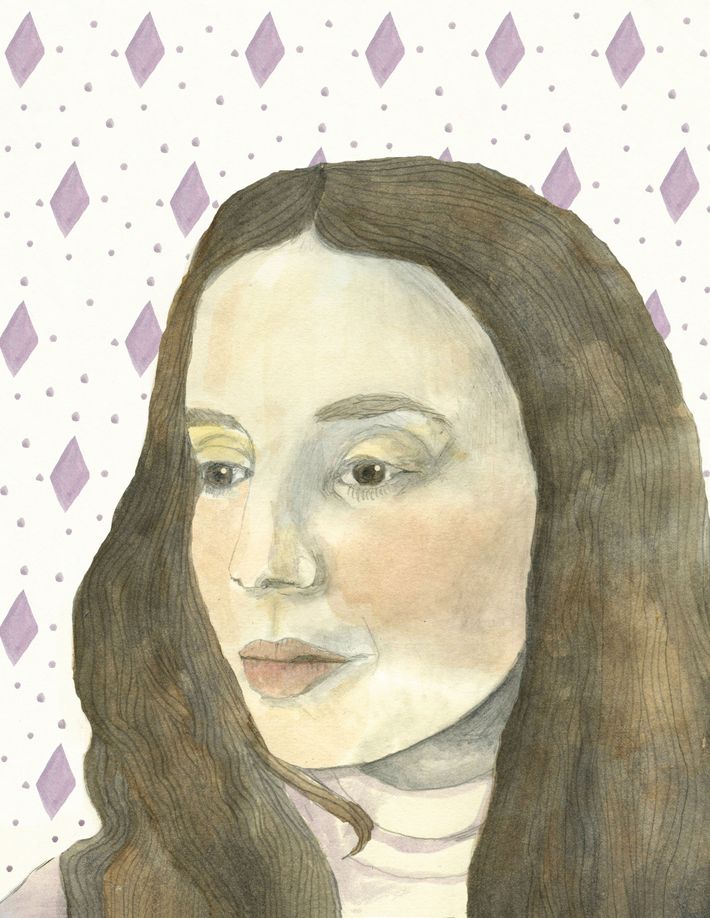 Ana Mendieta
Mendieta came to America as a Cuban refugee in the 1960s. She was a performance artist, sculptor, and painter whose work touched on the themes of feminism, life, death, and violence. Mendieta died in 1985 after falling from the bedroom window of her apartment. Her husband, the minimalist sculptor Carl Andre, was considered as a suspect in her death, but the accusations were later dropped. The case is still unsolved.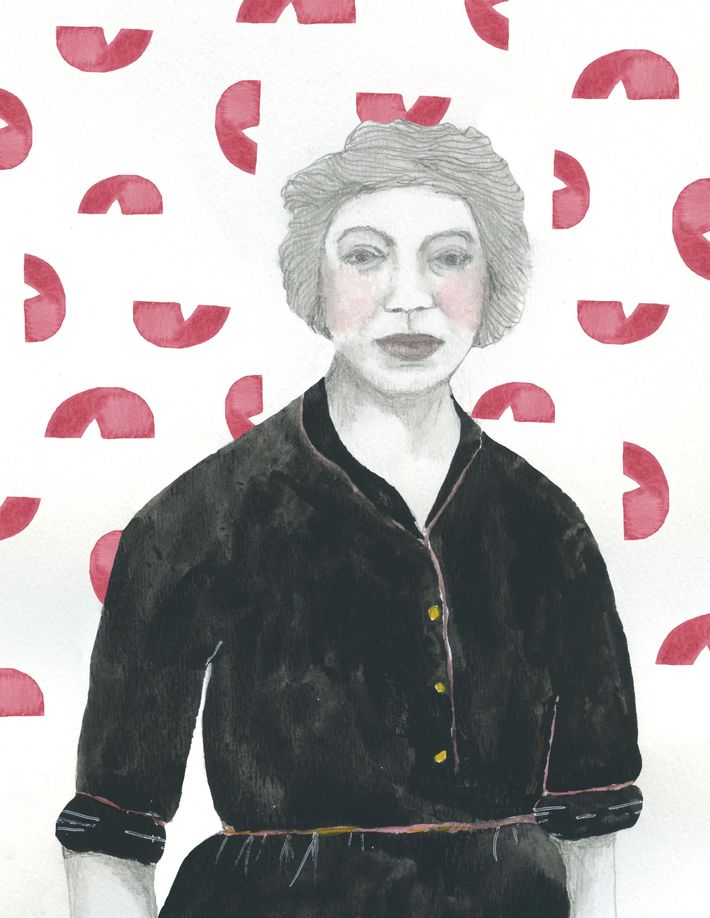 Lee Krasner
An American abstract expressionist painter of the late-20th century who, as a young woman, rejected her family's Old World traditions by refusing to marry her brother-in-law after her sister's death (later, she married Jackson Pollock). She was constantly criticized for not being conventionally attractive. Krasner is one of the only women to ever have a retrospective at MoMA.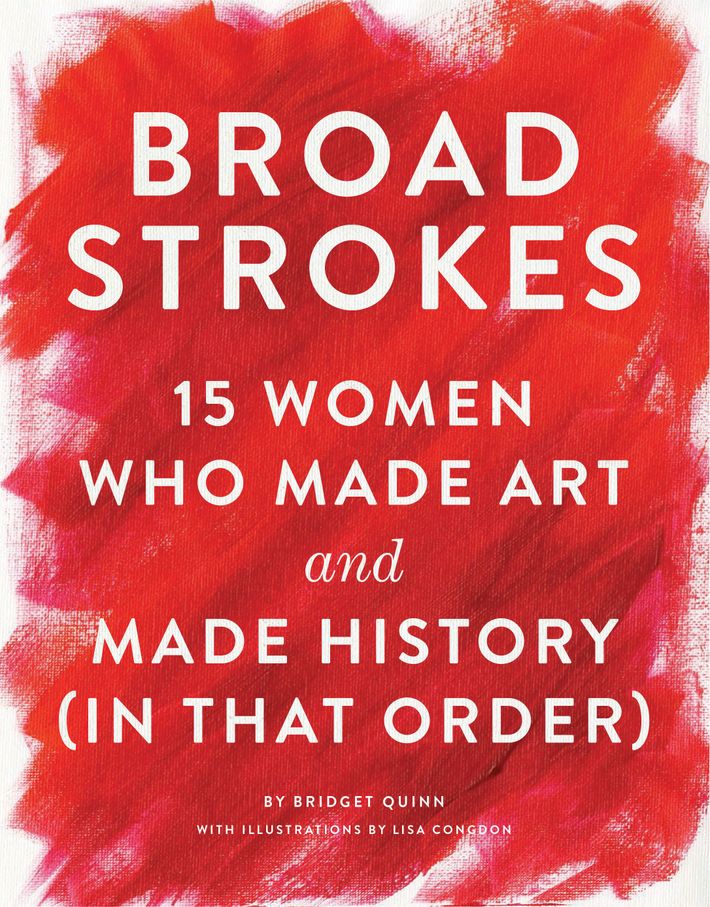 Broad Strokes: 15 Women Who Made Art and Made History (in That Order), published by Chronicle Books.