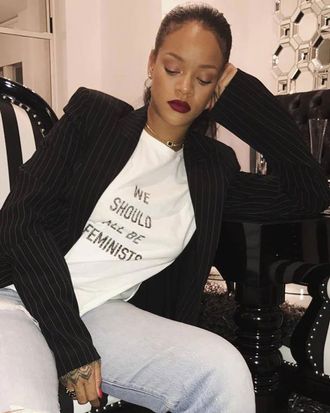 When Maria Grazia Chiuri made her debut as the first female artistic director at Dior, it wasn't just a celebration of a woman helming an iconic brand on her own. Chiuri started a style revolution by making feminism the focal point of her first fashion show for the brand with her Chimamanda Ngozi Adichie inspired T-shirts emblazoned with the phrases "We Should All Be Feminists" and "Dior Revolution."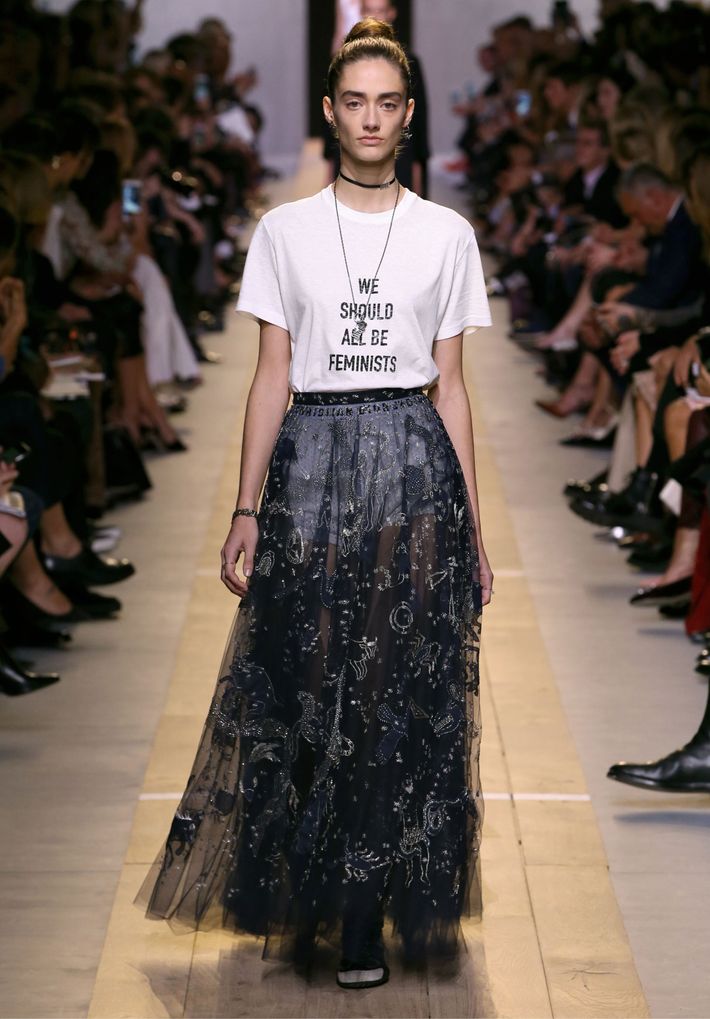 If you've previously written off the expensive designer tees, there may be reason to reconsider: Dior has teamed up with Rihanna and her Clara Lionel Foundation and a portion of proceeds from the the shirts will support effective education, health, and emergency response programs internationally.
Recently named the 2017 Humanitarian of the Year by Harvard Foundation, Rihanna's partnering with Dior on philanthropic pursuits is a positive way for fashion to effect change and benefit women around the world. The T-shirts are $710 at all Dior boutiques and Dior.com.