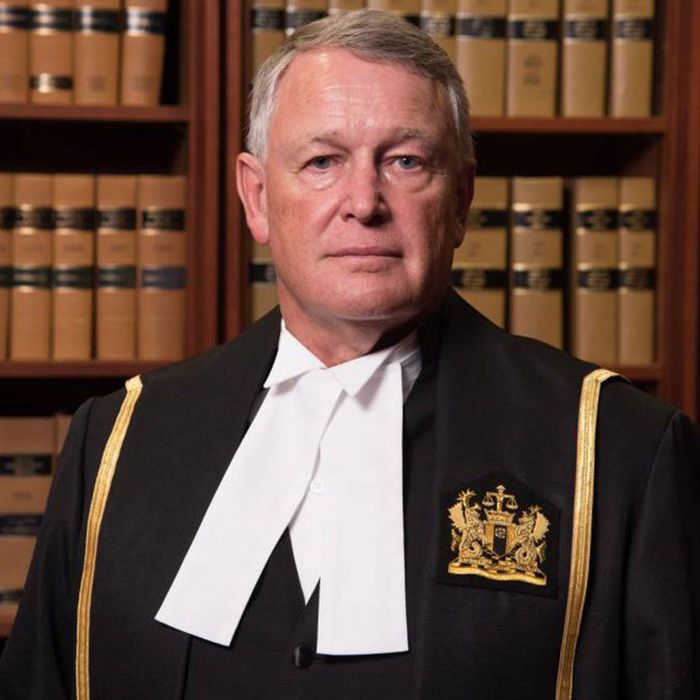 Canadian Justice Robin Camp.
Photo: Andrew Balfour/Federal Court of Canada
Over the summer, Canadian Federal Court Justice Robin Camp fought to keep his job, despite the outrage he incurred after badgering an alleged rape victim during a trial and asking her, "Why couldn't you just keep your knees together?" However, after a judicial panel released a report calling for his removal from office, Camp resigned on Thursday, according to the Washington Post.
In 2014, Camp oversaw the trial of Alexander Scott Wagar, a man from Calgary, Alberta, who was accused of raping a 19-year-old woman in a bathroom sink during a house party. During the trial, Camp kept mistakenly referring to the alleged victim as "the accused," and asked her, "Why didn't you just sink your bottom down into the basin so he couldn't penetrate you?" the CBC reports.
When Camp's remarks went public, the Canadian Judicial Council was inundated with complaints, and a formal investigation into Camp's practices was conducted. In July, Camp said that he underwent training and counseling, and has become a better, more empathetic person — and argued that he should be allowed to remain on the bench. But in a Thursday report, the council found that his conduct was "manifestly and profoundly destructive of the concept of impartiality, integrity, and independence."
Per the Post:
"Public confidence is sufficiently undermined to render the judge incapable of executing the judicial office," the council wrote. "The judge's removal is warranted."
Camp, 64, said he would step down shortly after the report was released, and issued a statement apologizing to "everyone who was hurt" by his remarks.