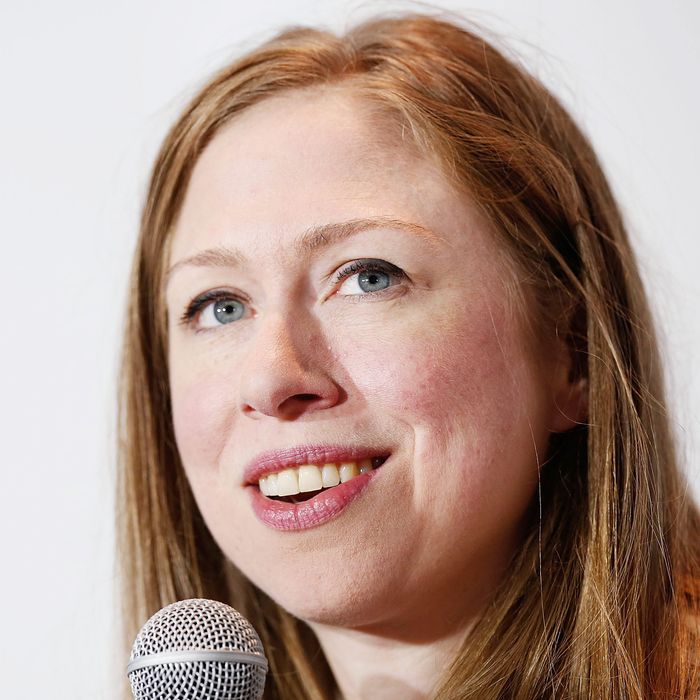 Chelsea Clinton jumped on that Elizabeth Warren bandwagon.
Photo: Win McNamee/Getty Images
A little more than a month after Elizabeth Warren was silenced during Jeff Sessions's confirmation hearing, Chelsea Clinton announced she'll publish a children's book titled after the line used to shut Warren down. She Persisted, which is due out in May, will tell the stories of 13 famous women who changed the country by, well, persisting.
Harriet Tubman, Helen Keller, Nellie Bly, Maria Tallchief, Claudette Colvin, Clara Lemlich, Ruby Bridges, Margaret Chase Smith, Sally Ride, Florence Griffith Joyner, Oprah Winfrey, and Sonia Sotomayor will be among the women, along with "another important female figure" who may or may not be directly related to the author, Entertainment Weekly reports.
In a statement, Clinton said she wrote the book because she "want[ed] to send a message to young readers around the country — and the world — that persistence is power." No word yet on whether Mitch McConnell will be paid royalties.