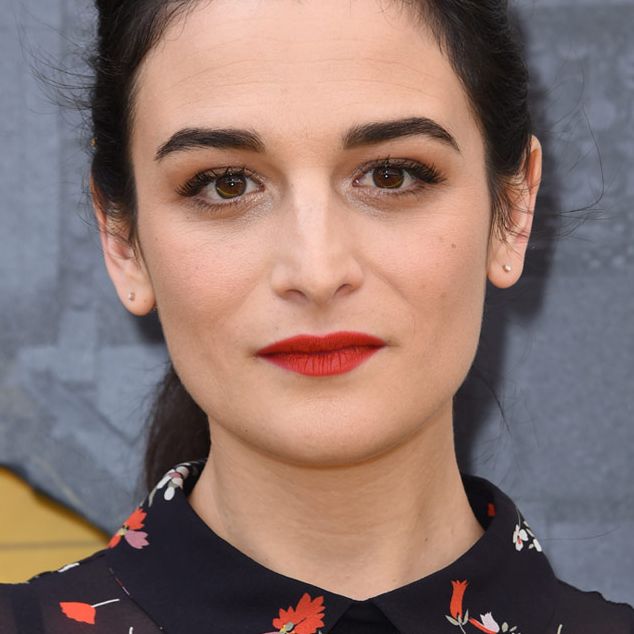 Chris Evans and Jenny Slate.
Photo: BFA; Getty
When Chris Evans and Jenny Slate broke up, our worst fears about what is romantically possible seemed to come true. Could two diametrically opposed people (he a superhero hunk and she a comedienne) make it work as a couple? Whatever wishful thinking fans had about the opposites-attract duo was quashed in February when they called it quits after less than a year of dating.
That hasn't, however, stopped Slate from saying some very nice things about Evans. "He's really vulnerable, and he's really straightforward," Slate told Vulture. "He's like primary colors. He has beautiful, big, strong emotions, and he's really sure of them. It's just wonderful to be around. His heart is probably golden-colored, if you could paint it." Ah, did we say how nicely she spoke of him?

Well, all of these nice comments apparently haven't gone unnoticed by Evans, who has offered up his own dose of "nice things to say about your ex." Evans told People that Slate is his "favorite human," and that "she's the best."
"I've never ever ever met someone in my life who has a mastery of the English language the way she does. She'll give you one sentence and there's no fat to it. You're like, 'You just chose such an unbelievable collection of words that beautifully articulate what you say.'

It's like an art form talking with her, because the visuals associated with her expression are just so colorful. … She's so vulnerable, so honest, so interested in other people more than herself, she's incredibly compassionate, there's just nothing to not love about her."

Love is dead, people.