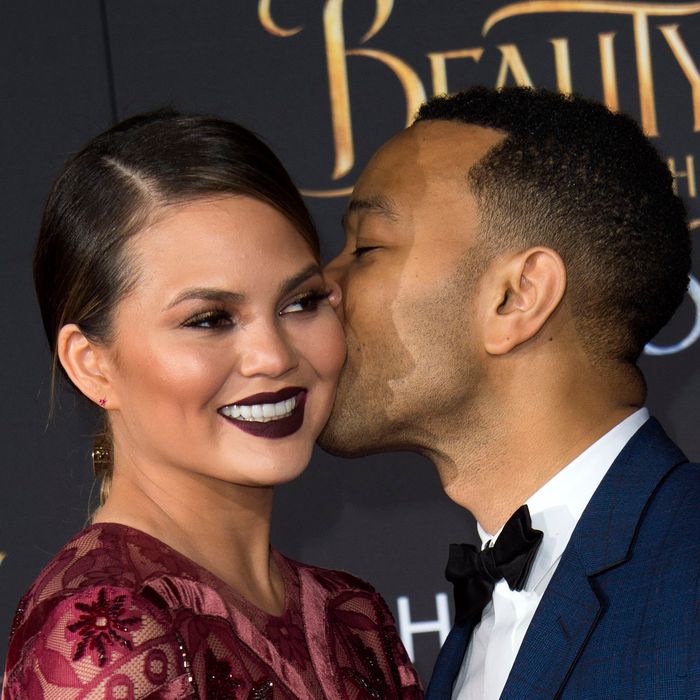 Chrissy Teigen and John Legend..
Photo: VALERIE MACON/AFP/Getty Images
If there's one thing Chrissy Teigen is good at, it's shutting down Twitter jerks. Unsurprisingly, some of those folks have a desperate need to share how they feel about Teigen's parenting skills. Somehow, her husband John Legend doesn't get criticized online for how he takes care of baby Luna — funny how that works. The latest and greatest were about a photo showing the three enjoying some fun in the sun, which brought out a few concern-trolls, including one who remarked, "That baby never shows emotions, she never smiles or frys [sic]. Its [sic] weird."
"Imagine being this miserable. We are fine, thanks," Teigen tweeted, along with a screenshot of the comments. "Some people are just hell bent on being the f*cking worst," she added in a separate tweet, which is basically Twitter in a nutshell.