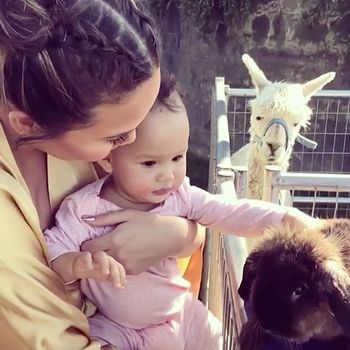 Chrissy Teigen and baby Luna.
Photo: Courtesy of Instagram/chrissyteigen
In a transparent (and ultimately successful) ploy to bolster Luna Legend's status as cutest celebrity baby, Chrissy Teigen and John Legend threw a petting-zoo party for their 11-month-old daughter this weekend, featuring bunnies, llamas, and the most adorable matching overall set since mid-'90s Mary-Kate and Ashley.

Your move, Princess Charlotte.