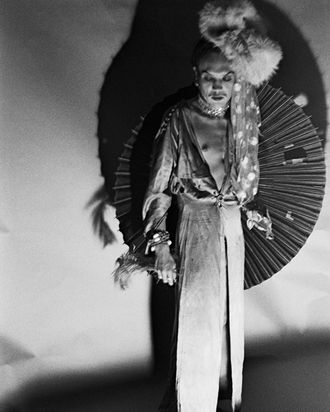 Photo: Courtesy of Museum of Arts and Design and Fayette Hauser
As the counterculture movement manifested in both demonstrations and dress during the 1960s and '70s, handmade clothing in particular became a means for protest. The exhibit "Counter-Couture," which recently opened at the Museum of Arts and Design in New York, showcases designer pieces and repurposed secondhand clothing that was worn during the era with that goal in mind — to show self-sufficiency and a rejection of materialism.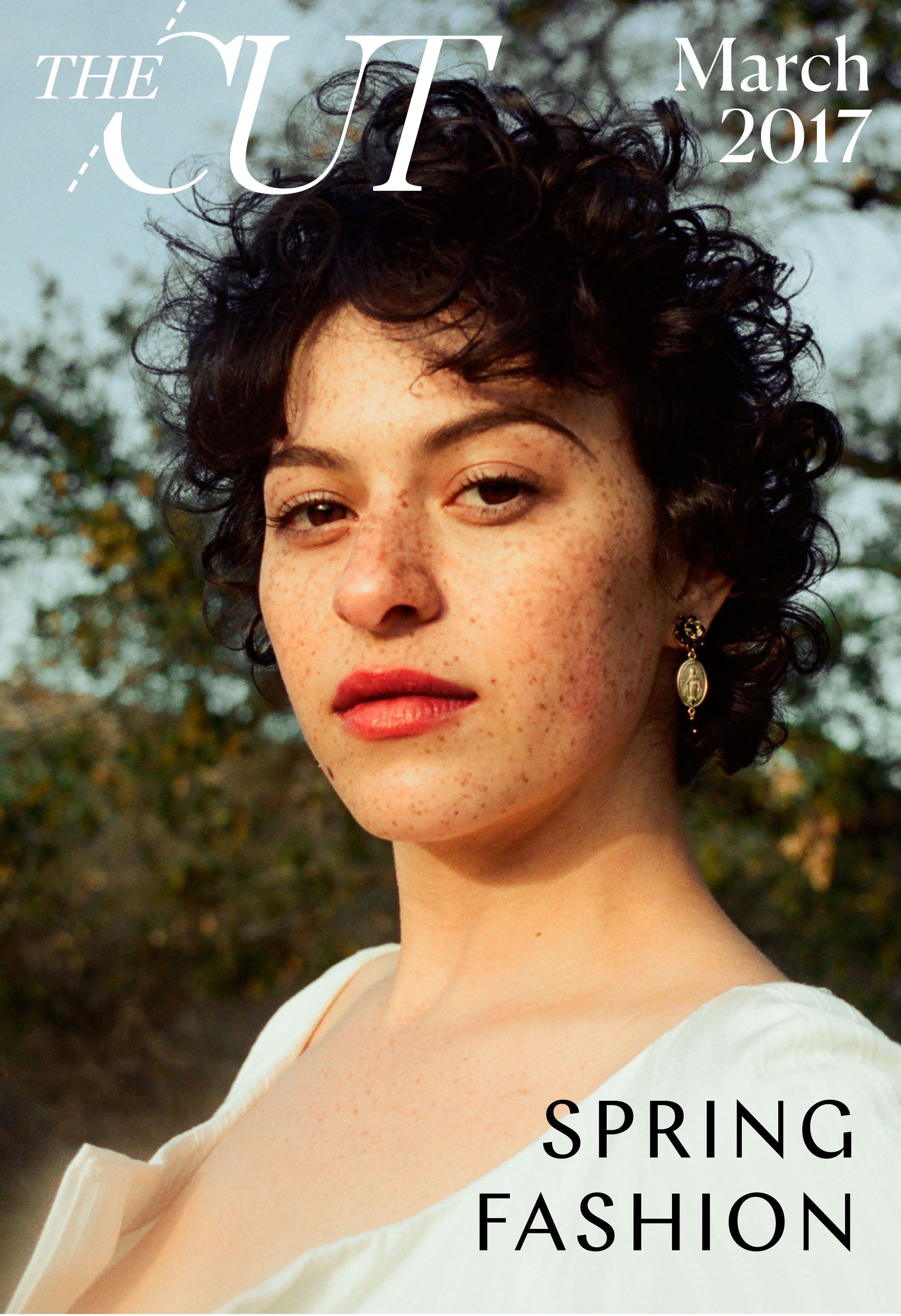 Some of the most striking styles on display, in a section examining this kind of dress among performers, are two costumes worn by the Cockettes — a gender-bending theater group that helped pioneer San Francisco's counterculture movement in the late 1960s and early '70s. The group invited members regardless of gender or sexuality and remained gender-fluid; some men wore dresses and makeup, performing as female characters.
The Cockettes wore costumes they hand-stitched themselves both onstage and as day-to-day outfits. Nothing was off-limits in their extravagant designs: They wore feathers, metallic accessories, and glitter, all inspired by early-Hollywood styles and Surrealist art. Heavy eye makeup and bold lip colors were just as important. The Cockettes were most famous for their midnight act at the Palace Theater, and they performed together from 1969 to 1972.
See photos of the Cockettes and their clothing in the slideshow ahead.
"Counter-Couture: Handmade Fashion in an American Counterculture" is on view at the Museum of Arts and Design through August 20.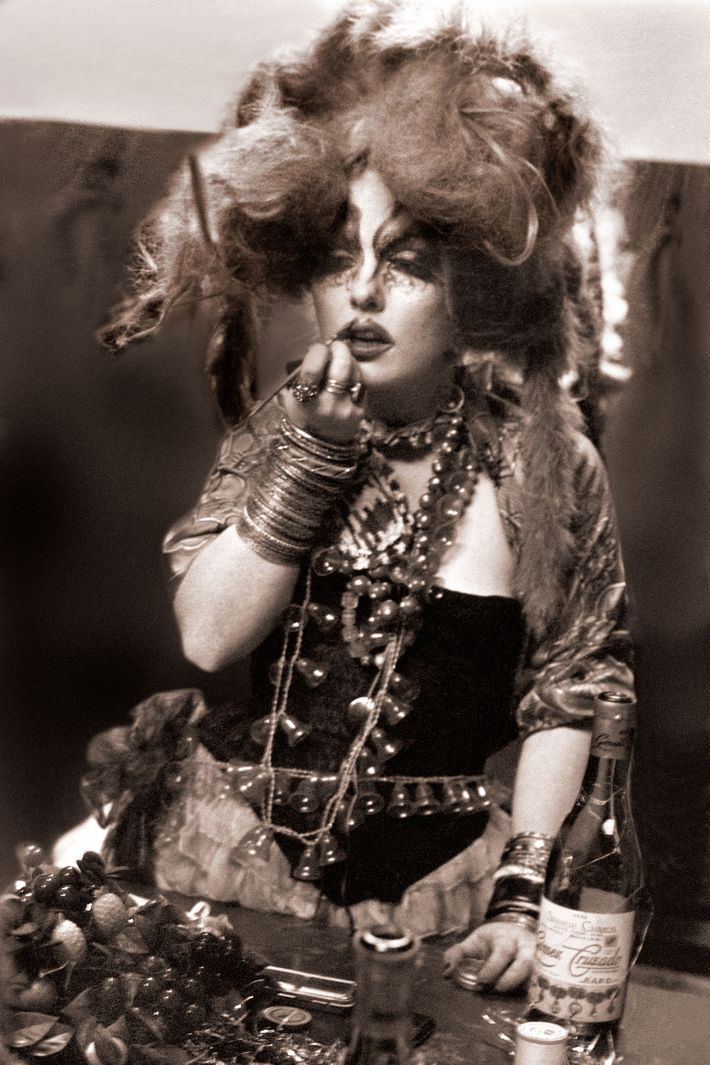 Cockette Fayette Backstage, 1972. Photo by Roger Arvid Anderson.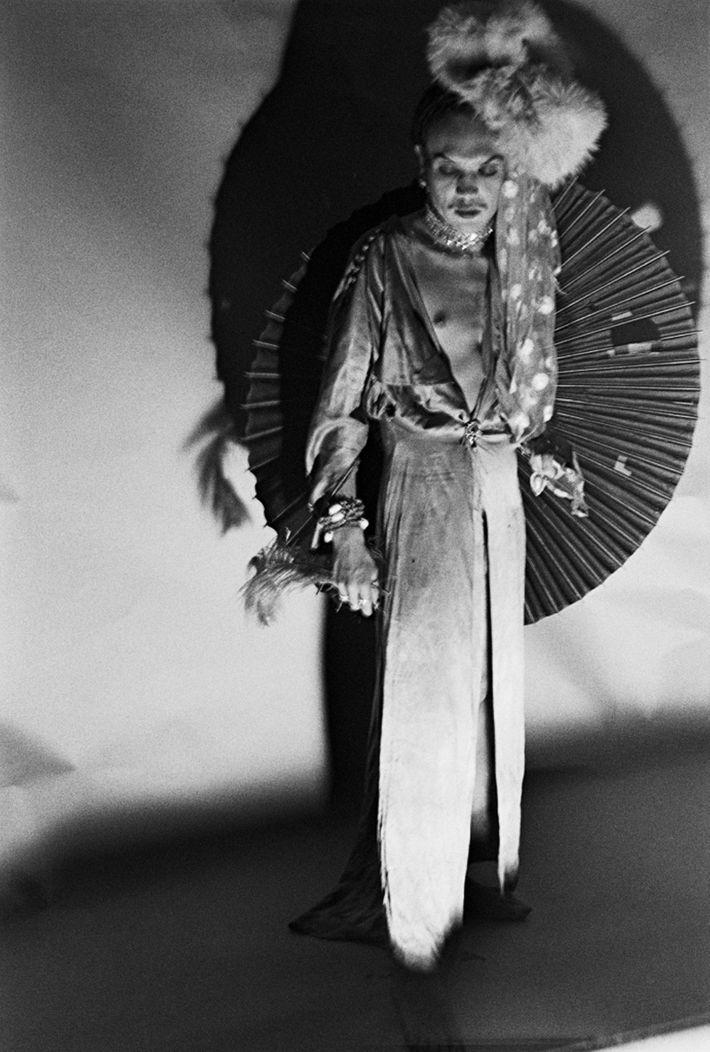 Link as Anna Mae Wong, 1971. Photo by Fayette Hauser.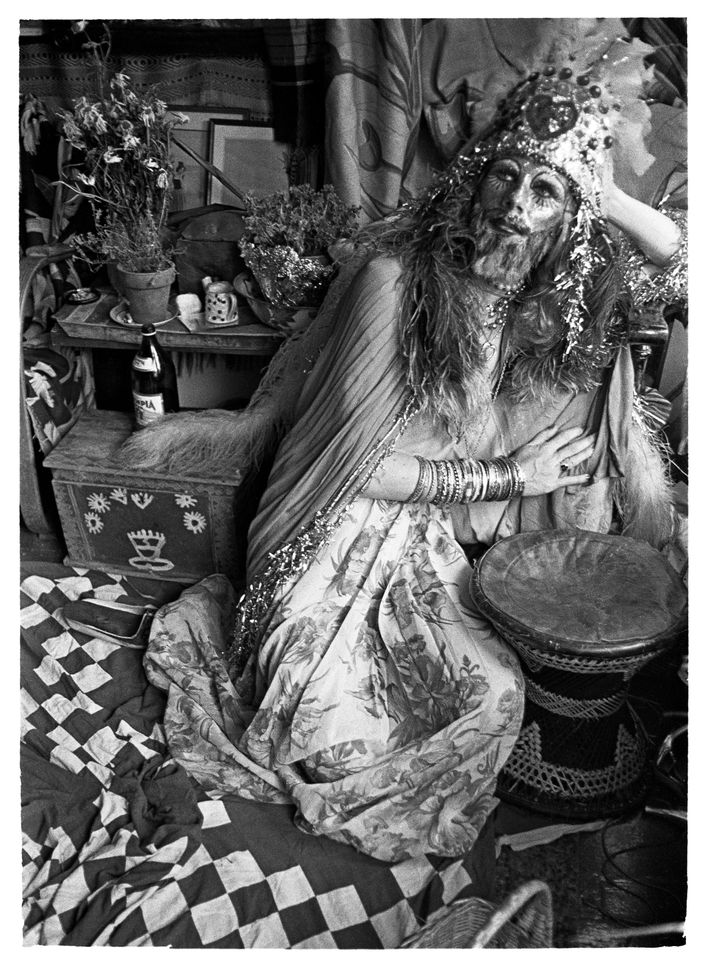 "Wally Musing On His Drag," 1971. Photo by Fayette Hauser.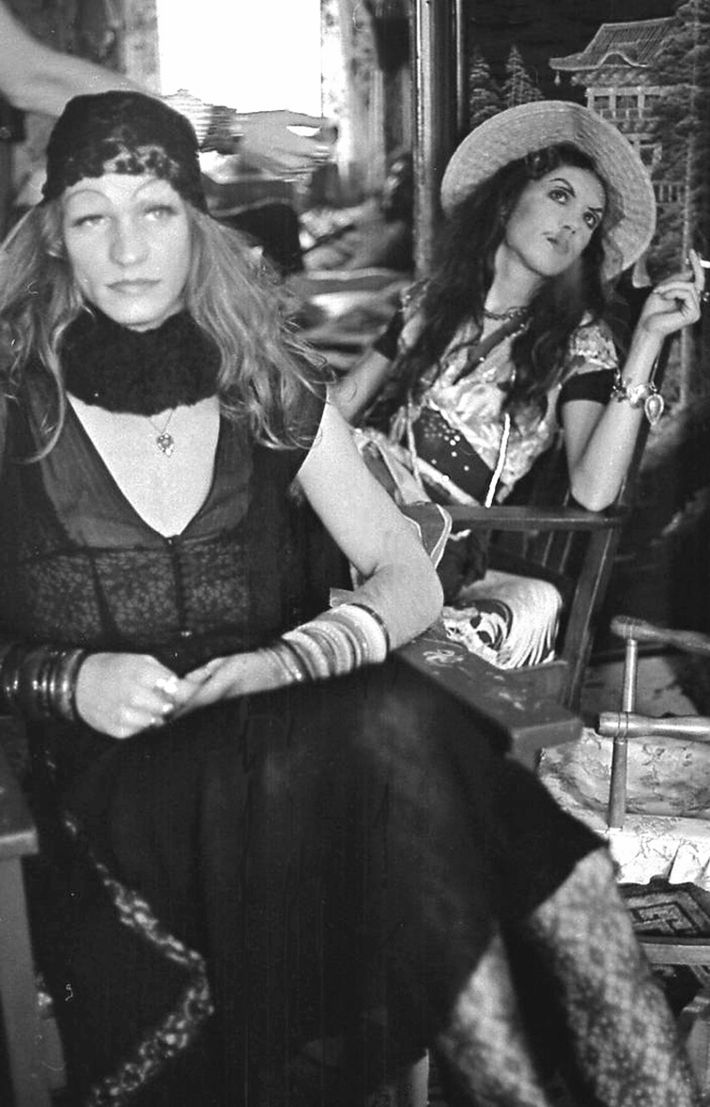 John and Link, Cockette House, 1971. Photo by Fayette Hauser.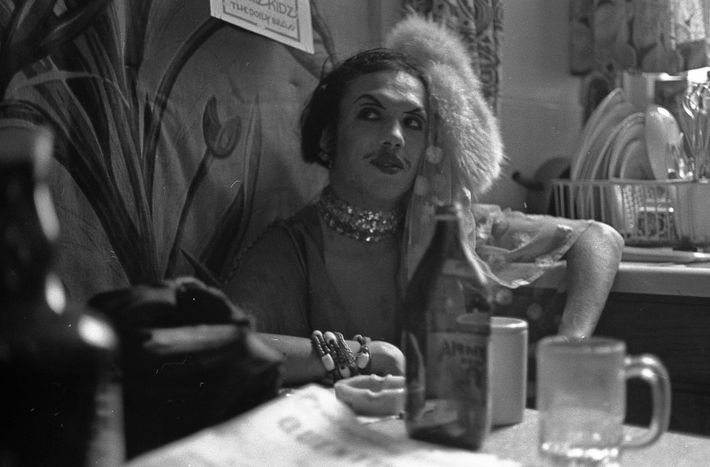 Link in the Kitchen, Cockette House, 1971. Photo by Fayette Hauser.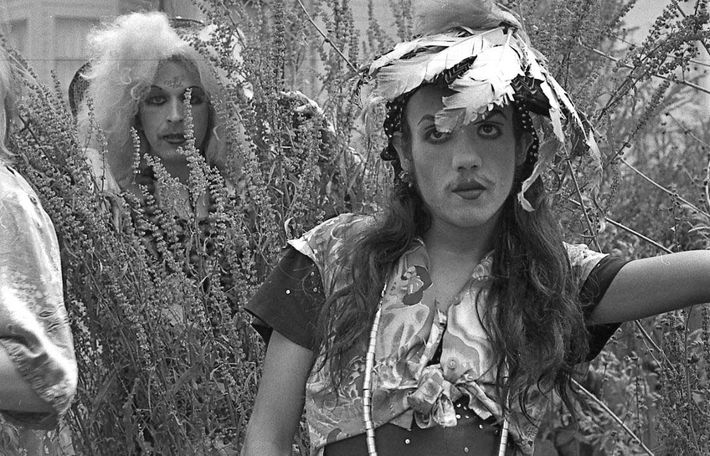 Cockettes Scrumbly and Link, 1970. Photo by Fayette Hauser.