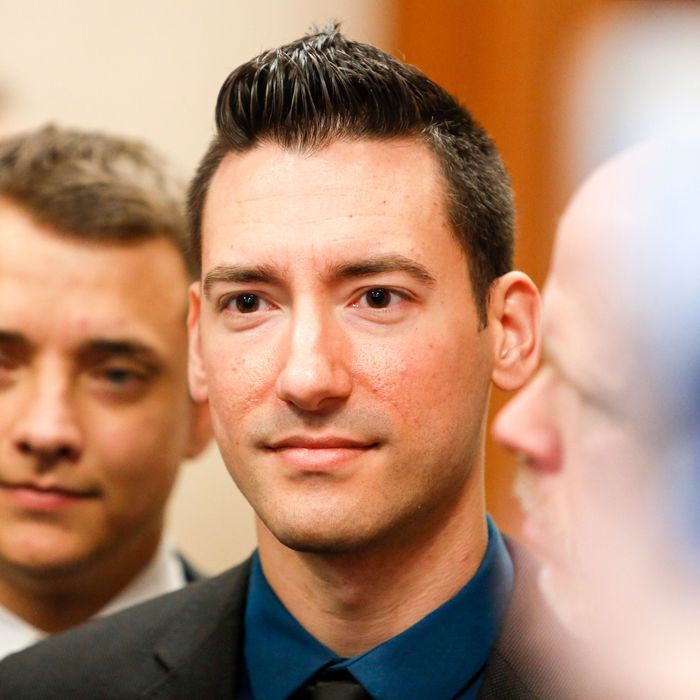 David Daleiden is facing criminal charges in California.
Photo: Eric Kayne/Getty Images
A Texas judge might've dropped the charges against David Daleiden and Sandra Merritt — two anti-abortion activists who secretly filmed Planned Parenthood officials at a staged meeting pertaining to the sale of fetal tissue — but California's attorney general just ensured both will wind up back in court. On Tuesday, Xavier Becerra filed criminal charges against Daleiden and Merritt accusing them of creating false identities and secretly recording without the consent of all parties, according to the Los Angeles Times.
The arrest warrant charges Daleiden and Merritt with 15 felonies, and states that it's a crime to "intentionally and without the consent of all parties to a confidential communication, by means of an electronic amplifying and recording device, eavesdrop and record the confidential communication."
In a statement, Becerra said his office "will not tolerate the criminal recording of confidential conversations." "The right to privacy is a cornerstone of California's Constitution, and a right that is foundational in a free democratic society," he added.
Meanwhile Daleiden's organization, the Center for Medical Progress, put out a statement calling the charges "fake news." "We look forward to showing the entire world what is on our yet-unreleased video tapes of Planned Parenthood's criminal baby body parts enterprise," it read.
As multiple investigations into Planned Parenthood have proven, there is no "criminal baby body parts enterprise." Nevertheless, lawmakers are still using Daleiden's debunked sting videos to justify legislation that cuts off women's access to abortion.