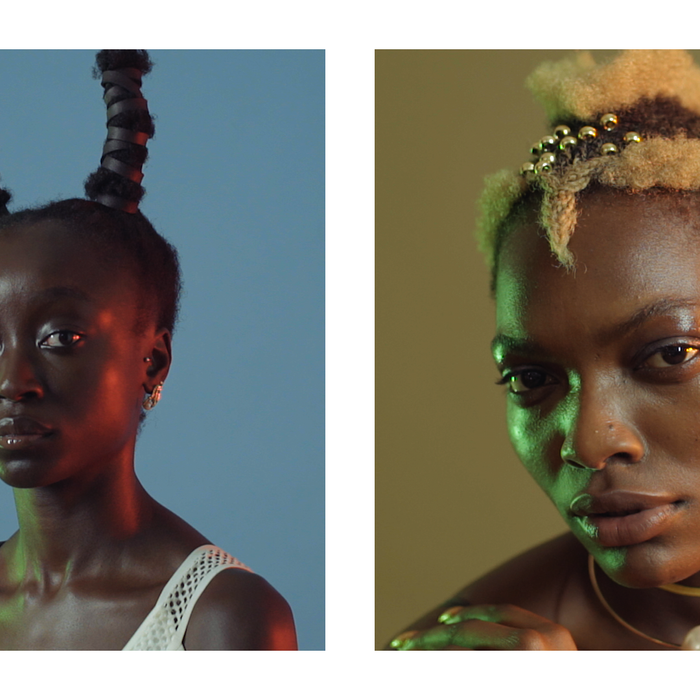 This Hair of Mine.
Photo: Cyndia Harvey & Akinola Davies Jr
Cyndia Harvey is a hairstylist, but she's also a magician. She transforms stray tendrils into wispy crowns and ordinary pixies into art. It's the kind of thing you'd expect from a wunderkind who's also the protégé of immutable hair legend, Sam McKnight. Though her work has marked the pages of froufrou glossies and punctuated many a fashion campaign (she styled the hair for Calvin Klein's fall ads and Kenzo's spring visuals), her short film, This Hair of Mine, is her most personal contribution. In the six-minute movie, Harvey illuminates decadent and complex hairstyles from select African tribes: "I wanted to show black women how beautiful we are," she told the Cut.
As London-based Harvey readies to present the film stateside (it will be part of a special exhibition at Red Hook Labs in Brooklyn from May 4 to May 14), she spoke about why This Hair of Mine was so deeply meaningful, the reason fashion still struggles with appropriation, and how diversity within the industry is simultaneously her frustration and her joy.
Why did you create This Hair of Mine?
I wanted to do something that showcased black hair in its most authentic form. There is so much tradition and heritage within black hair. What pushed me was when I came across an article last year about a school in South Africa that banned young women from wearing Afro hair. "Untidy Afros," they called them. I was really inspired by the bravery of these 12-year-old girls, standing up to systemic racism. How can you tell me that the way my hair naturally grows out of my head is untidy or isn't the way to wear my hair? As black women, no other race has had to consider their hair as much as we have on a professional and social level. I actually had the idea in my head for a while, especially [as I was] working in fashion. Because of the lack of diversity I don't get to work with black models that often. What I want people to take away from this film is — just seeing girls being proud about themselves and really confident.
What was the process in finding these women?
I worked with a casting director. I wanted different countries in Africa represented so I could present a full story. Once we found the girls, we asked them to send a little snippet about themselves and their tribal ancestry. When they would come back to me and say things like "my mom's from this tribe," I would take hairstyles from the tribe that fit their background and do it on them. Each girl is not just wearing a hairstyle — each style is somehow connected to them directly, but with my own twist.
What brought you to hair artistry in the first place?
I grew up in Jamaica. My mum was a hairstylist. Each day after school I would go to her salon and sit and wait for her to finish work because I was too young to be home by myself. I'd be so bored out of my mind, but then I decided to join in, and I was really good at it! That was my first introduction to hair, and I took it up again when I was 18. I worked in salon for a while, and then I started doing fashion week. My first season doing fashion week I worked on a show with Sam [McKnight]. The relationship grew from there. We got on really well, I was really good at what I did, and I guess he saw that and took me under his wing. I worked with him as a second assistant for two years and then for four years as his first assistant.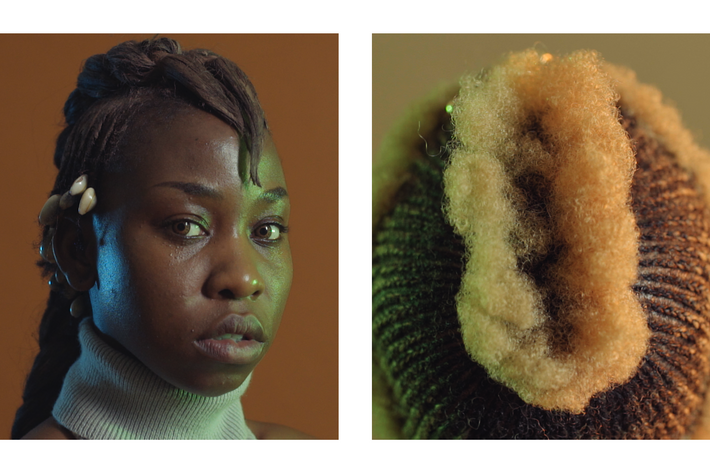 What is the most helpful thing you learned from Sam?
He taught me the importance of knowing how to make someone feel good in your chair. Hair and makeup is one of the first stages [models] go through [on a shoot]. If that's not a nice experience, then that can set the tone for the rest of the day. You make them feel good, you make them feel confident before they go out and have their picture taken in front of 100 people. Sam is really good at that.
What brings you the most joy within the fashion industry? The most frustration?
There's still a lot of work to do, but in the last few years, it's been great to see how diversified [the fashion industry] has become. That brings me a lot of pleasure. There's an activism spirit in the air. What makes me happy and what brings me frustration are both the same thing. The lack of diversity, still, but also the fact that it's more diverse than it's ever been. It's more open and more accepting, but there's still a lot of work to do.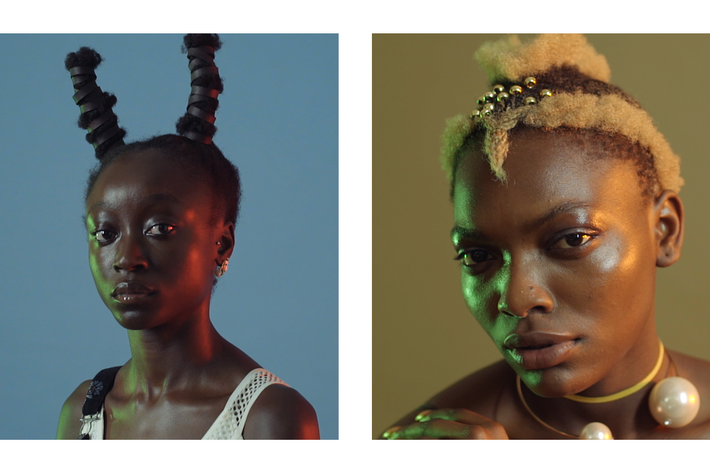 The conversation surrounding culture appropriation is more robust than ever. Many in fashion still don't understand why co-opting elements often central to minority communities is offensive, and continue to do so. Why do you imagine this still happens?
These things keep happening because of pure ignorance. It's not so much that you can't be influenced by another culture, but if it's not acknowledged where it comes from, then that's a problem. What people don't understand about appropriation is that people are not upset when you appropriate their culture because you decided to try something out of the context in which it belongs. The problem is that when it's within that context [in which it belongs], it's usually seen as negative. It's like cornrows are cool, but when I wear it, it's ghetto. If a black girl goes to an interview in cornrows, she probably won't get that job. These people are still being oppressed for the same thing you're being praised for. You see it with the girls in South Africa. Even in England. These young women are suffering for something that so many people are appropriating and being praised for as a trend. Black women are suffering because this is how they have to wear their hair. It's not just a style or statement or fashion.
To date, what within your work makes you proudest?
Doing this film is definitely a proud moment because the message that it sends across is a great one. It's a positive message in terms of making women feel more proud to wear their hair naturally. On a superficial level, doing the Calvin Klein campaign. It's so representative, it's so diverse — it speaks to everyone.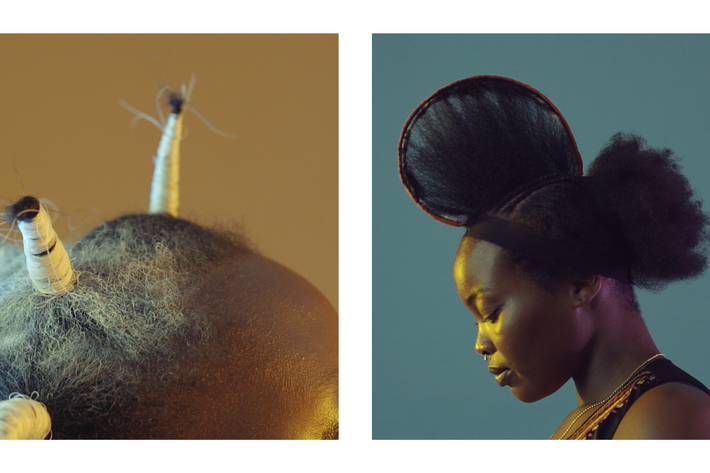 And any dream clients?
Rihanna! I would just love to hang out with Rihanna for a day, I don't even have to do her hair, really! I'd love to hang out with Angela Davis for a day as well. I'd love to put my Afro pick in that 'fro. I would have loved to work with Prince. He's one of my hair icons.
This interview has been edited and condensed.
This Hair of Mine creative direction & hairstylist: Cyndia Harvey; videographer: Akinola Davis Jr.; director of photography: Jack Wells; casting direction: TM Casting; styling: PC Williams; makeup: Nami Yoshida; Music courtesy of ARCA.