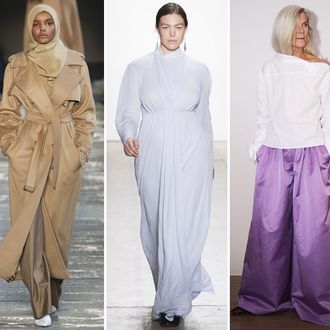 Now that Fashion Month is over, the Fashion Spot has released their biannual report on diversity on the runway. And while we previously reported on the increases in body diversity here at New York Fashion Week, it's clear that racial, body, and age diversity is a slow-dripping faucet for most designers.
According to the Fashion Spot, out of the 241 shows and 7,035 model castings from all four cities, more women of color walked the runway than ever before, largely due to improvements made in New York. For all four cities combined, 72.1 percent of models were white and 27.9 percent were women of color, averaging a whopping 2.5 percent increase from last season.
One notable fact: New York Fashion Week had at least one model of color in every show they tracked, which has never happened before. Designers like Christian Siriano, Gypsy Sport, Marc Jacobs, Chromat, Tome, and J.Crew were standouts on inclusivity in New York.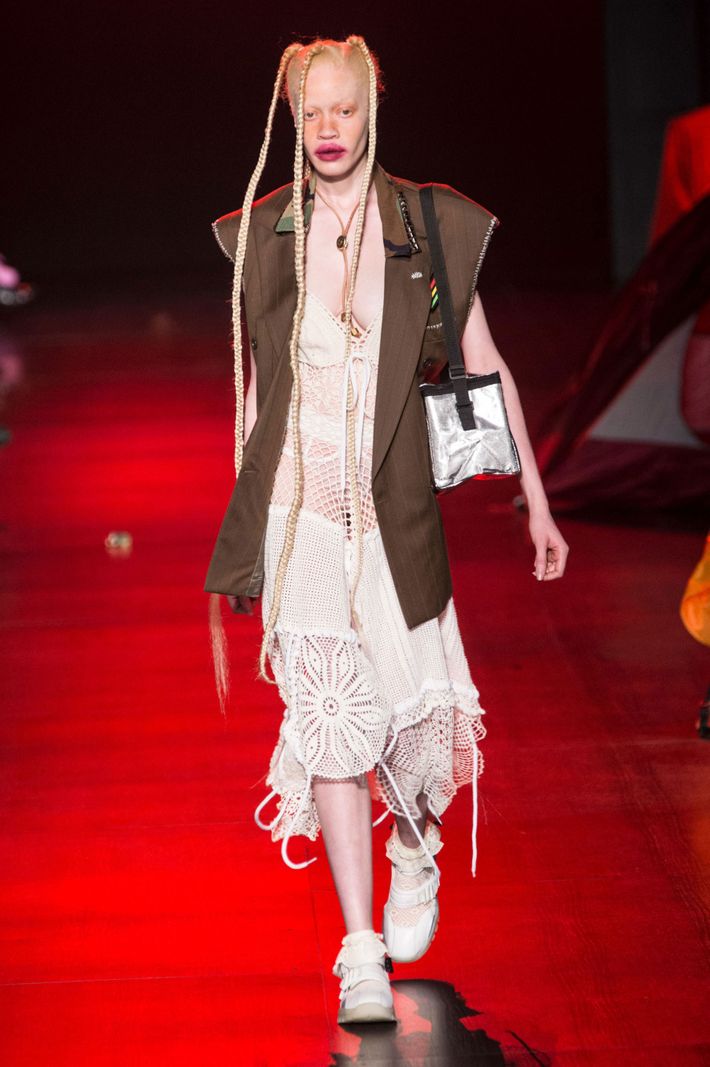 Overseas, London slightly jumped from previously 23.5 percent diversity in spring 2017 to 28.4 percent in fall 2017. As suspected, Milan and Paris did not see the same improvements — Paris shows cast 23.8 percent nonwhite models, and Milan once again came in last place with 23.8 percent models of color walking the runway (but only achieved those numbers because of Dolce & Gabbana's 124-look show, which featured nonmodels).
Undercover, Trussardi, Junya Watanabe, and Comme des Garcons were repeat offenders with completely white-washed shows, proving that even if casting agents are being reprimanded at brands like Balenciaga, diversity isn't a priority for everyone.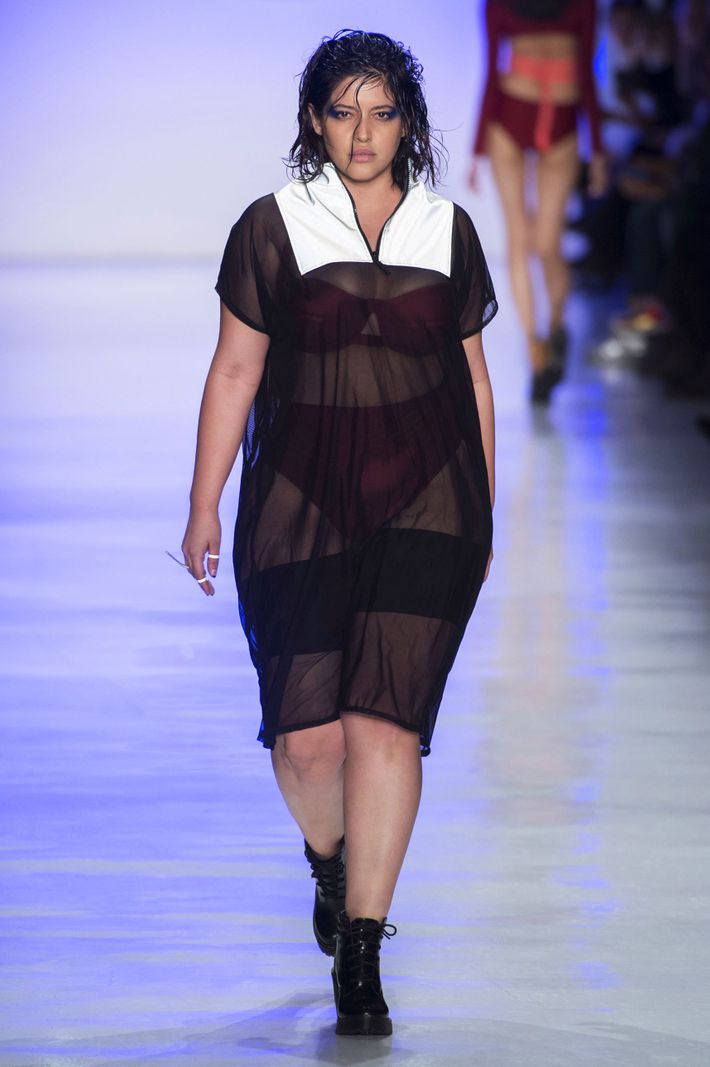 Curve models made up 0.43 percent of castings for all four cities, with 27 models walking in New York shows, though it should be noted that Christian Siriano was responsible for 17 of those models walking in his show. For the rest of Fashion Month, we saw only two curve models in Milan and two in Paris, bringing the overall total to 31 curve models booked for the season.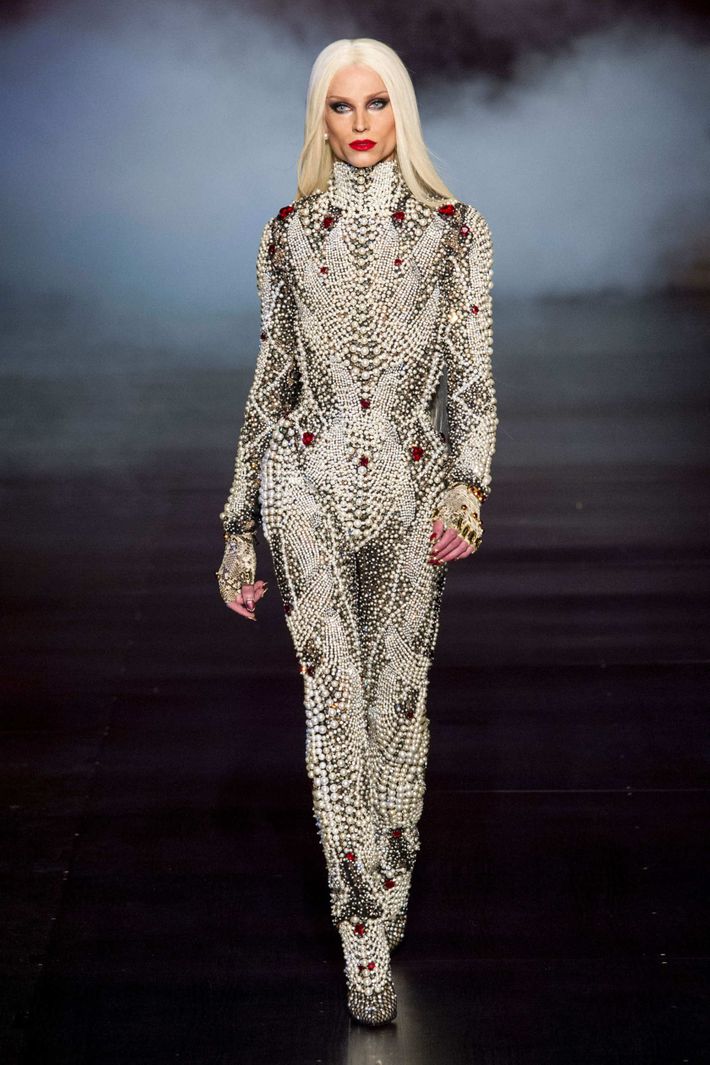 Unfortunately there's still a mound of work to do in the categories of aging and transgender models. Women in their 50s, 60s, and upwards were present more at shows than in past years, but only totaled to 21 model,s with an appearance of at least two models over the age of 50 in every city. And transgender women made up 0.17 percent of castings, totaling to 12 appearances that were all in New York.
In the end, no transgender, curve, or aged models made the top 12 list of models for the fall 2017 season. Three models of color made the list — Chinese model Cong He walked in 42 shows, and Selena Forrest and Lineisy Montero tied for tenth place with 37 shows.