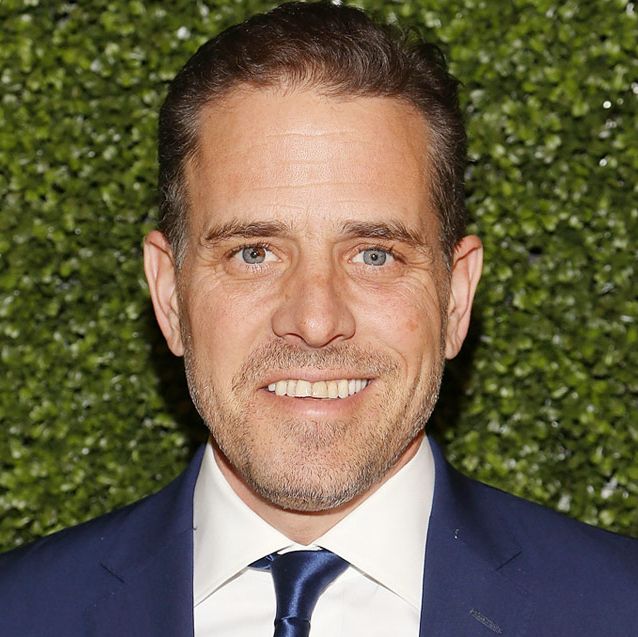 Kathleen Biden (left) and Hunter Biden (right).
Photo: Getty Images
After "Page Six" revealed that Hunter Biden, the 47-year-old son of former vice-president Joe Biden, was dating his brother Beau's widow, details about Hunter's divorce proceedings with his wife Kathleen began to emerge. On Thursday, "Page Six" disclosed that Kathleen accused Hunter of creating "situations that are unsafe or traumatic" for their three children and of lavishly spending "on himself and his own pursuits." Now, People reports that, in a February 23 court filing, Kathleen claimed that Hunter's spending allegedly included drugs, strip clubs, and prostitutes.
On Wednesday, "Page Six" broke the news of Hunter's relationship with Hallie, who had been married to his brother Beau (the former attorney general of Delaware) until he passed away in May 2015. Five months later, Hunter and Kathleen, with whom he shares three children (two adults and one minor), separated. According to court documents obtained by "Page Six," Kathleen was seeking sole physical and legal custody of their 16-year-old daughter, while Hunter had requested joint physical and legal custody. The documents stated that Hunter's "recent conduct creates situations that are unsafe or traumatic for the parties' children and his judgment, is frequently impaired."
According to the February 23 documents obtained by People, Kathleen further claimed that her ex-husband "created financial concerns for the family by spending extravagantly on his own interests" since they've been separated. Per People:
Kathleen alleges in the court documents that those interests include "drugs, alcohol, prostitutes, strip clubs, and gifts for women with whom he has sexual relations." She also claims that the family (the couple share children Finnegan, 18, Maisy, 16 and Naomi, 23) has no funds to pay their bills because of Hunter's continued spending.
Kathleen also reportedly claimed that Hunter asked his office to decrease the monthly funds she had been receiving by close to $10,000 in December while he "secretly continued to spend lavishly, while complaining to Ms. Biden, through counsel, about the financial issues of the family and Ms. Biden's spending." Additionally, she alleged that Hunter transferred $122,179 of their marital income to his own bank account, only to spend that sum in "less than two months." The family has now allegedly maxed out their credit cards, has outstanding bills, and owes tax debt. Kathleen asked that Hunter be given only $5,000 per month as an allowance, and that she receive $20,000 per month, according to People.
An attorney for Hunter told People in a statement, "Hunter and Kathleen have been separated for some time and are in the process of finalizing a divorce. Hunter loves and admires Kathleen as a person, a mother, and a friend. He hopes their privacy can be respected at this time."