On Thursday, House Republicans postponed their major health-care bill vote. As for Donald Trump, he spent his afternoon meeting with trucking executives at the White House.
Here he is wearing a pin that reads "I Heart Trucks."
And here is the President of the United States, age 70, playing in a big truck on the White House lawn.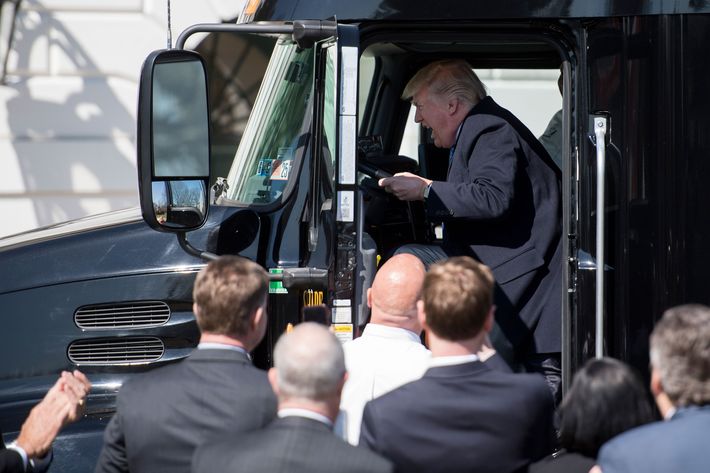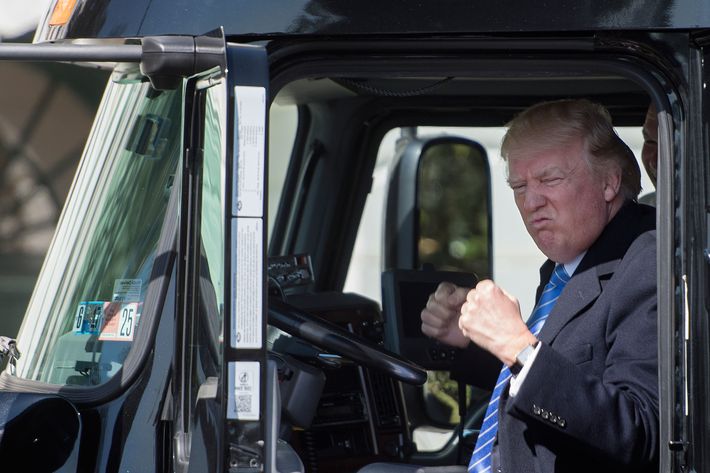 He even honked the horn:
Beep beep!