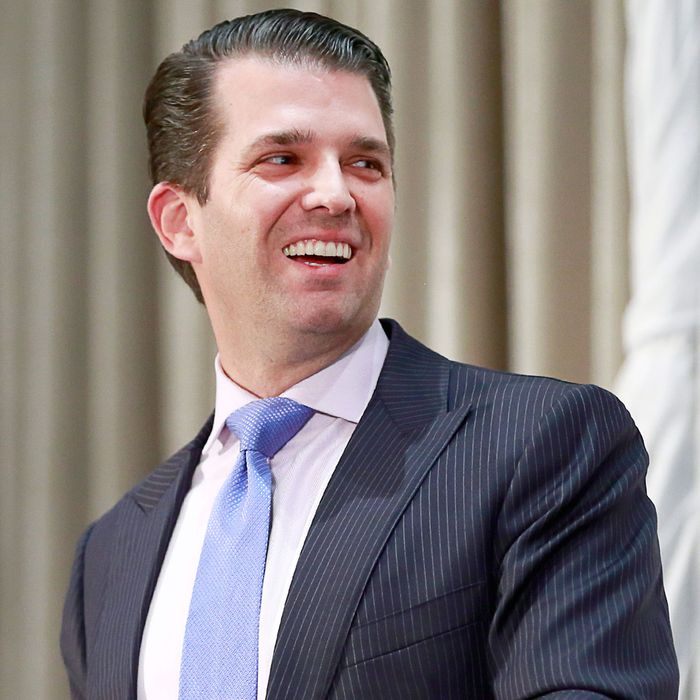 Donald Trump Jr.
Photo: Jeff Vinnick/Getty Images
Over the weekend, a profile of Donald Trump Jr. ran in the New York Times. Most notable was the accompanying photo that launched a thousand memes: The First Son clad in a flannel shirt, sitting awkwardly on a stump, gazing pensively into the distance.
Yup.
On Sunday night, after a long weekend of getting roasted online, Donald Jr. took to Instagram to respond. He posted a screenshot of a tweet by Jordan Freiman that questioned why he was so bad at sitting and wrote: "Apparently I'm really bad at sitting?!?! Based on the memes out there I now know what it feels like to be Salt Bae! Thanks internet … And in all honesty if a couple bad pics is all you've got I'm pretty psyched. #tryharder #saltbae #trump #haters #hatersgonnahate."
Well, he's at least better at taking criticism than his father.