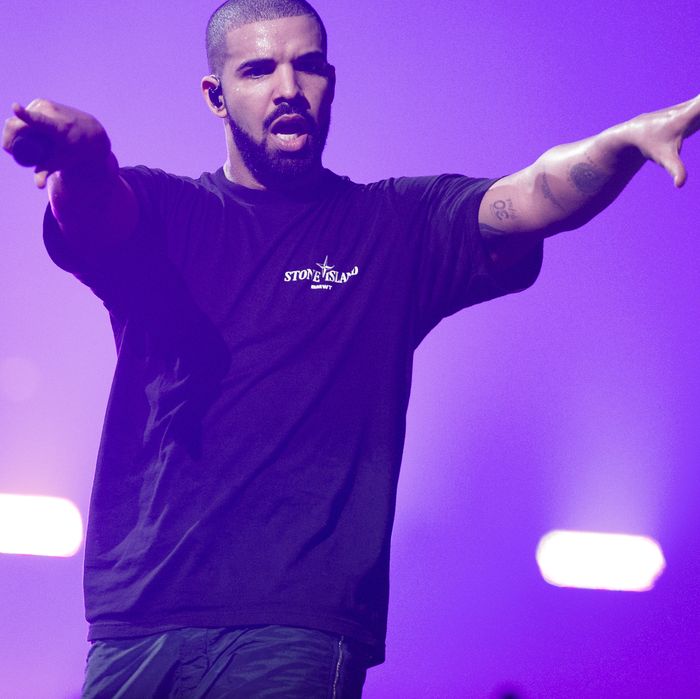 Sad Drake strikes again.
Photo: David Wolff - Patrick/Redferns
Drake isn't afraid to get a little messy about matters of the heart, and in true Drizzy form, there are two references to Jennifer Lopez scattered among the 22 (!) tracks on his new release, More Life. Although the two were definitely spending some time together a few months back, Lopez has since suggested that they were just working on a song together, a statement that obviously hit Drake right in the feels.

In "Free Smoke," he raps, "I drunk text J. Lo / Old numbers so I bounce back / Boy Wonder gotta bounce back." Getting an entirely new number instead of just blocking him seems extreme, but okay. Then Drake samples the chorus to Jennifer Lopez's "If You Had My Love" for the chorus of "Teenage Fever," which includes lyrics like "Your heart is hard to carry after dark / You're to blame for what we could have been / 'Cause look at what we are." Ouch.