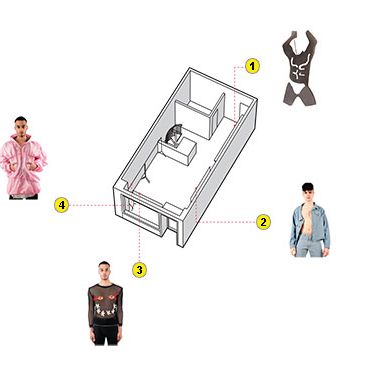 First Look
On April 6, Elkel (48 Hester St.) will open with a United Nations of avant-garde menswear.
1. U.K.: Sterling-silver pins of a man in a Speedo by Pieter ($395).
2. Italy and France: "Pervert" tees that come with a nipple ring by Nicola Indelicato ($135) and asymmetric denim jackets from Andrea Crews ($569).
3. Portugal and Spain: Wide-pleated hoop shorts from KLAR ($145) and flower-face mesh sweaters by Krizia Robustella ($149).
4. Belgium and Switzerland: Walter Van Beirendonck sweaters that are made out of metal ($995) and waxed-cotton rain jackets from Julian Zigerli ($775).
2x2: Colorful Bedside Carafes
Sip, sleep.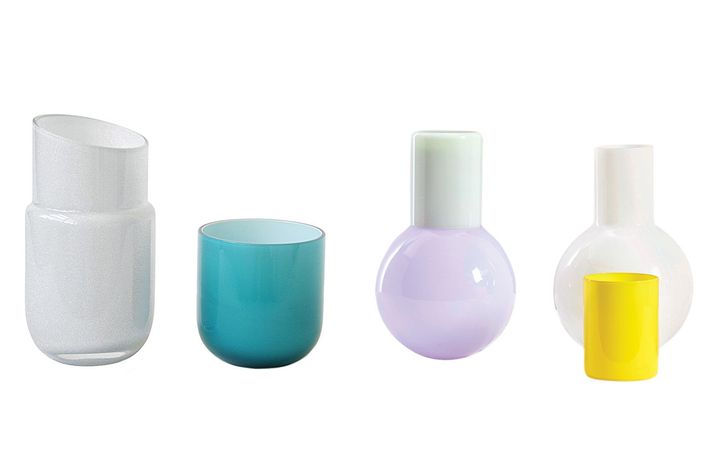 Multicolored
Reasonable: Pill, $48 at jonathanadler.com.
Splurgy: Anna Karlin Studios, $210 at garmentory.com.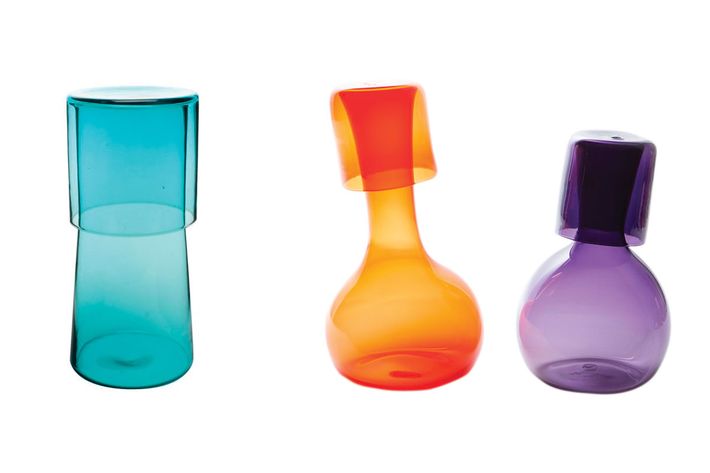 Solid
Reasonable: Bedside carafe with tumbler, $15 at shopspring.com.
Splurgy: Off pitcher, $220 at esque-studio.com.
He Said, She Said
On May 1, husband-and-wife team Emma Straub and Michael Fusco-Straub will open Books Are Magic (225 Smith St., Cobble Hill).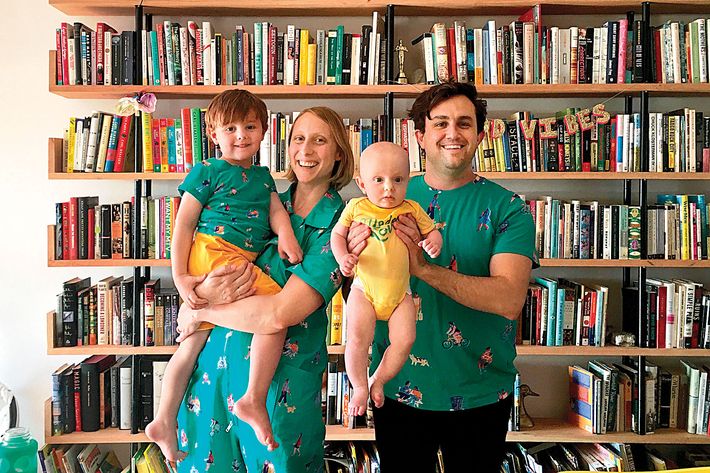 Michael: "Because of my background in design, I have a complete picture of what I want the bookstore to be. It's divided between a front room of adult fiction and nonfiction and a room in the back with skylights for all of the children's books. We want to emphasize fun, excitement, and energy."
Emma: "I like how you say 'energy,' because that's good for those of us who use reading as their only form of exercise. I used to work at BookCourt and I'm a writer, so I'm doing most of the buying and I'm pushing all the books that I love. That means Sarah Gerard's Sunshine State ($15) and Michael Hearst's Curious Constructions ($20), but also hard-to-find books. This might be the only place you can peruse Meg Wolitzer's entire backlist."
Three in One
Chillhouse (149 Essex St.) is a nail salon, massage parlor, and café.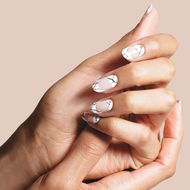 Nails
Ten signature nail-art options are curated by Lady Fancy Nails, like the Matisse (from $35), along with faster services like the Quick Fix polish, which promises to get you in and out in 15 minutes ($15).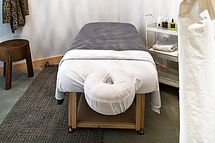 Body
Massage tables for the Express Focus, where a masseuse will home in on a specific area for 25 minutes ($39); other massages for 50 minutes ($69) or 80 ($99) include the Hangover Cure, to help flush kidneys.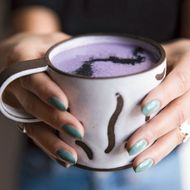 Café
The 14-seat café has a menu split between uppers and downers. Uppers include Parlor coffee ($3) and matcha lattes ($5), while downers are orange creamsicle kava lattes ($6) and biodynamic wines ($10).
Ask a Shop Clerk
Former adult-film star Bonnie Rotten opens the tattoo shop Bonnie Rotten's Best Kept Secret (35 Meadow St., Williamsburg).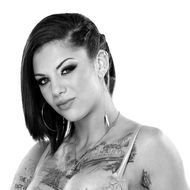 How are tattoos and porn similar?
"They're both about being open and in tune with your own body. A lot of people with body-image issues get tattoos; it makes them feel more comfortable. People watch porn to embrace their sexuality. I have about 40 tattoos, and most of them are horror-themed, but I also have Frank Sinatra on my leg."
Top Five
At her boutique Bulletin (138 Wooster St.), Ali Kriegsman features about 30 different makers on rotation. Here, she picks her favorite oversize wool blankets and cloud-shaped lamps.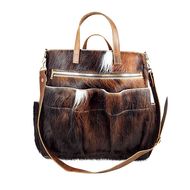 "I travel all the time, and I love that Gilkey's Everything Bag ($885) has so many different pockets. It's huge but not overwhelming."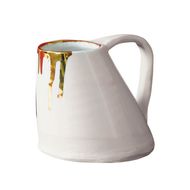 "This creamer ($65) by Ceramicism Xoxo reminds me of Kylie Cosmetics. There's something very sexy about the gold drip on the top."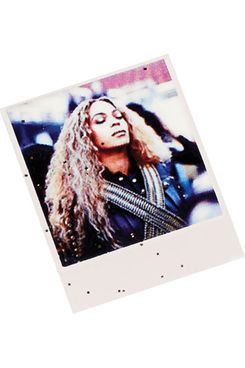 "Comme de Crayon magnets ($18 per pack) are nostalgic — they look like Polaroids — but the pictures are popular Instagrams of Beyoncé."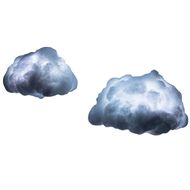 "Richard Clarkson was inspired to make these lamps (from $530) when he was stuck inside during Hurricane Sandy. It's a cloud you can control."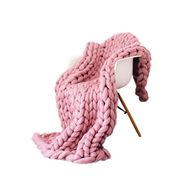 "Bird.project's wool blankets (from $99) are gigantic and very Pinterest-worthy. The large one almost covers a queen-size bed."
*This article appears in the March 20, 2017, issue of New York Magazine.