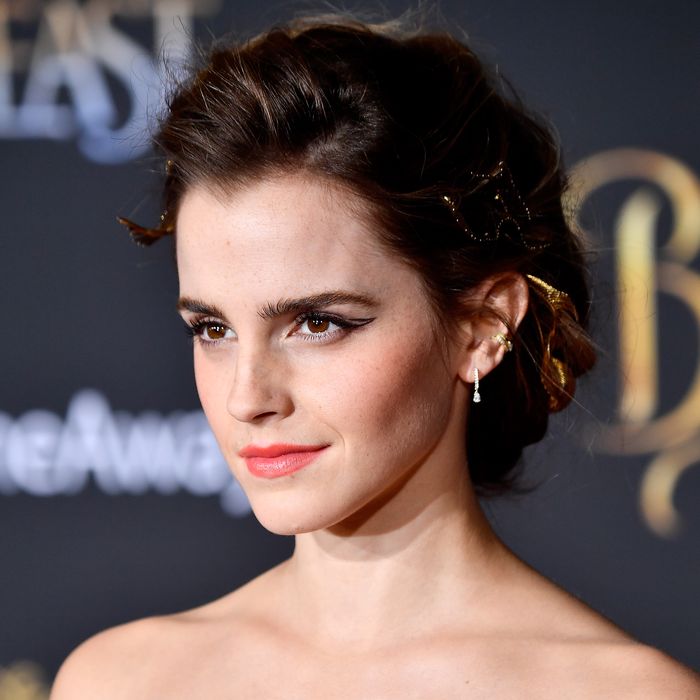 Emma Watson.
Photo: Frazer Harrison/Getty Images
Emma Watson is confused, and we can't blame her. The Beauty and the Beast actress, and pioneer of the HeForShe campaign to make men advocate for feminism, has been getting a lot of backlash for her recent Vanity Fair photo shoot in which parts of her breasts were exposed. According to some critics, feminism and nudity are mutually exclusive. According to everyone else: That's backward.
Julia Hartley-Brewer, a British radio presenter and commentator, had this to tweet: "Feminism, feminism … gender wage gap … why oh why am I not taken seriously … feminism … oh, and here are my (t*ts)!"
"It just always reveals to me how many misconceptions and what a misunderstanding there is about what feminism is," Watson said in an interview with Reuters. "Feminism is about giving women choice. Feminism is not a stick with which to beat other women with. It's about freedom, it's about liberation, it's about equality. I really don't know what my tits have to do with it. It's very confusing."
Cue standing ovation. When asked about the Watson "controversy," Gloria Steinem told TMZ, "Feminists can wear anything they fucking want." So … Steinem-Watson 2020?