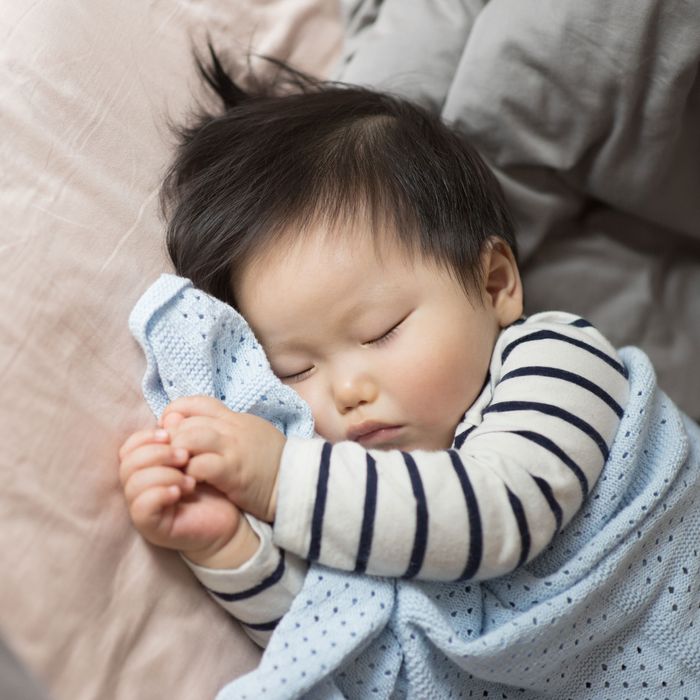 A New York judge granted a groundbreaking ruling.
Photo: Kevin Liu/Getty Images
A New York judge has granted three people who had previously been in a polyamorous relationship "tri-custody" of their 10-year-old son. The New York Post reports that the Suffolk County Supreme Court Judge H. Patrick Leis III's ruling is the first of its kind in the state.
Long Island couple Dawn and Michael Marano, who got married in 1994, befriended their downstairs neighbor Audria Garcia in 2001, according to the Post. Garcia had been living with her boyfriend at the time, but after they broke up, she moved in with the Maranos and "began to engage in intimate relations," the ruling states. Dawn Marano had been unable to conceive, so Michael Marano and Garcia conceived a child together — a son who was born in January 2007, according to court documents.
Per the Post:
"It was agreed, before a child was conceived, that [the Maranos and Garcia] would all raise the child together as parents," the judge said.
Garcia's pregnancy was covered by Dawn Marano's insurance, and the two women attended doctor appointments together and took turns feeding the baby at night, according to the Post. Eventually, Dawn and Michael Marano split up, and Garcia and Dawn Morano began a romantic relationship.
Later, Michael Marano sued Garcia for custody, and Dawn Marano filed for divorce. Michael Marano and Garcia agreed to joint custody, according to the Post, but Dawn Marano then filed another lawsuit "to secure custody rights for [the boy] because she fears that without court-ordered visitation and shared custody, her ability to remain in [the boy's] life would be solely dependent upon obtaining the consent of either Audria or [Michael]," Judge Leis wrote.
The case then went to trial as Michael Marano fought his ex-wife's bid for custody. However, Judge Leis wrote in the Wednesday ruling that no one told him "to conceive a child with his wife's best friend," and cited a New York Supreme Court ruling last summer that allowed nonbiological or adoptive parents to seek custody if they had a previous relationship with a child. The judge noted that the young boy sees the "two women as his mothers" and that they were raising him in a "loving environment."