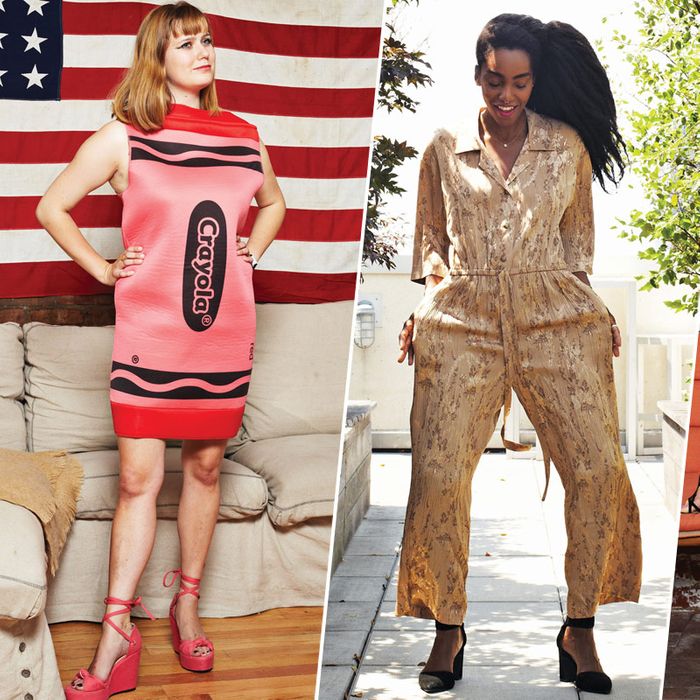 Photo: Jerome Jakubiec/Rizzoli International Publications
In his new photographic ode to fashion mishaps with co-author and photographer Jerome Jakubiec, the Emmy-nominated writer and filmmaker Tom Coleman tells of his own regrettable outfit: He once ordered a hideous Scottish tweed vest from a tiny ad in The New Yorker. "The couple of times I did wear it, I looked like a waiter at an Oliver Twist–themed restaurant," he writes in the introduction to I Actually Wore This: Clothes We Can't Believe We Bought. He hid the vest in a closet until his sister asked to borrow it for her kid's Pinocchio Halloween costume.
The book presents the stories of 80 fashion insiders and celebrities — to whom bad clothes can happen, as Coleman puts it — who wear clothes they can't believe they bought in the first place, shot by Jakubiec. Click through to see Linda Fargo in leopard boots, Cipriana Quann in a parachute jumpsuit, SNL alum Molly Shannon, and more in the slideshow ahead.
If you buy something through our links, New York may earn an affiliate commission.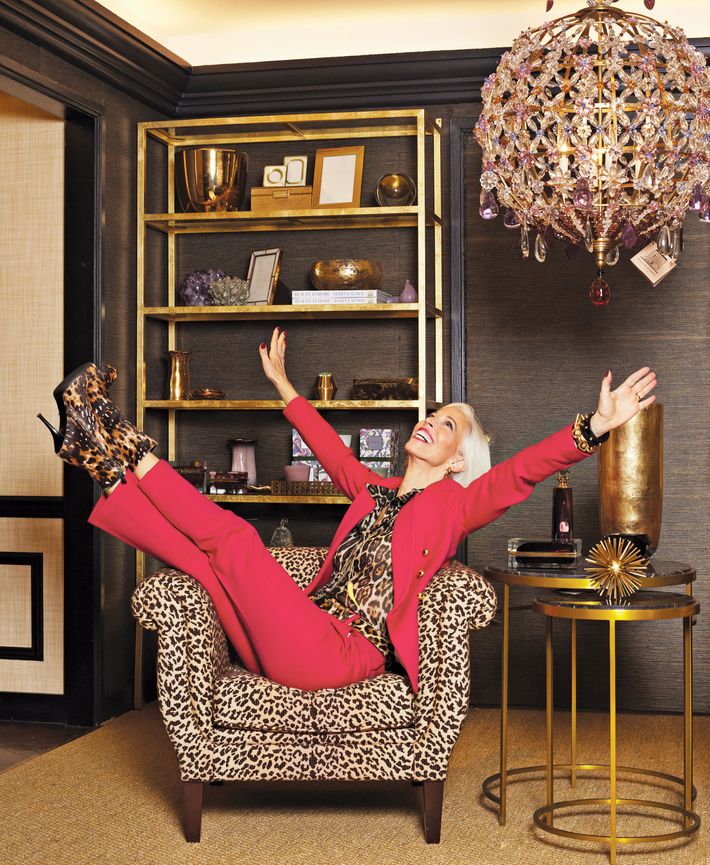 Linda Fargo
"A little Googling revealed that some blogs had posted photos from the event I had attended the night before. The photos showed a sea of party guests in black and dark tones … Locating myself in the crowd was like the easiest game of Where's Waldo? in history."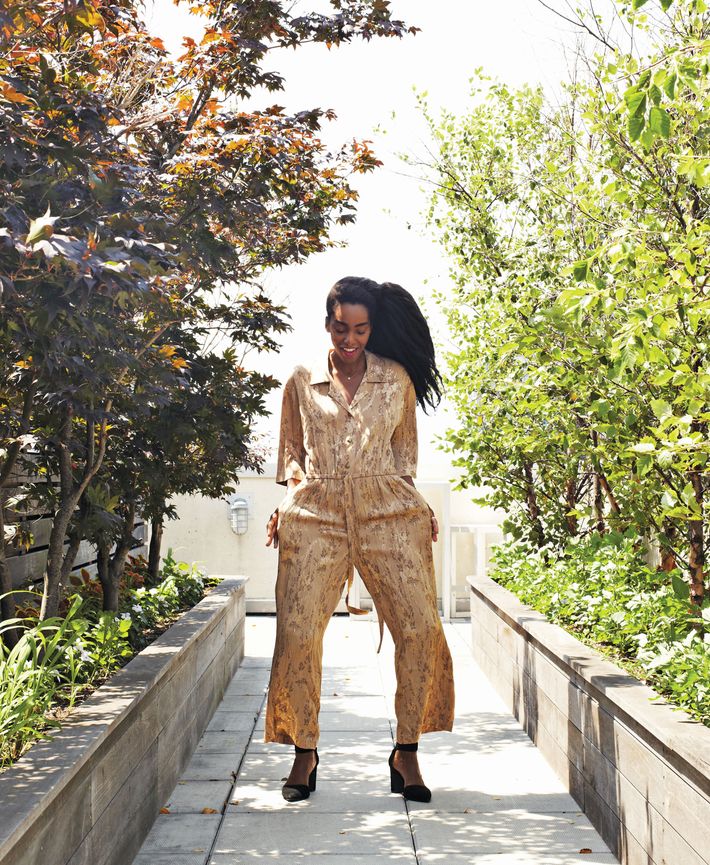 Cipriana Quann
"When I bought the jumpsuit, I wasn't aware of its parachute-pants nature. Maybe its glimmering fabric dazzled me, but it seemed catsuit-ish and streamlined when I tried it on. It's not. When you're standing still it's fine, but any movement and it begins to billow and fill up with air. This is not a flattering look."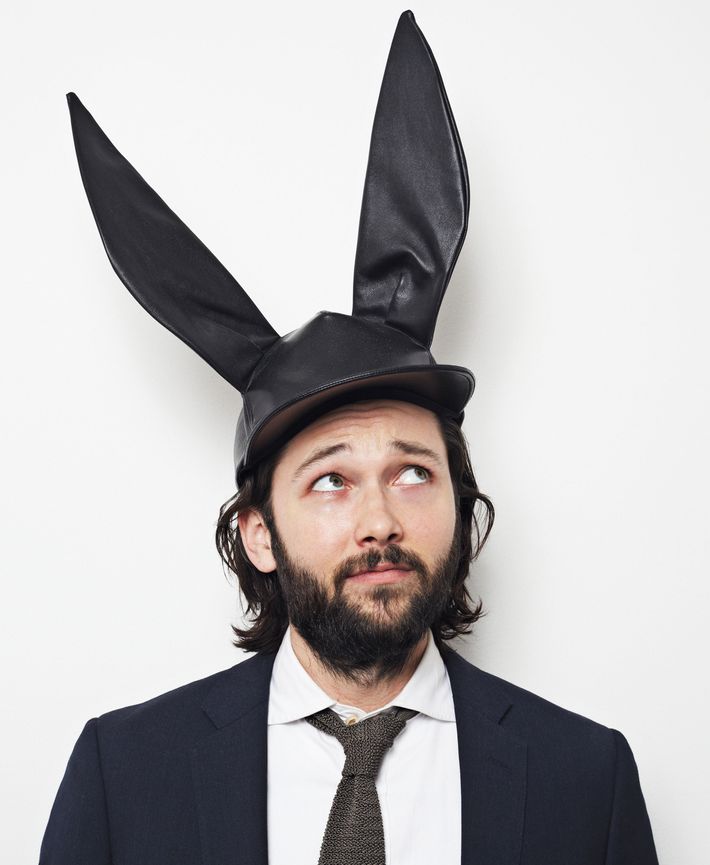 Chris Benz
"Sure, if I was invited to an Easter-egg hunt at a leather bar, I'd have just the thing, but for my day-to-day life, it probably didn't make sense. Would it even fit on the subway?"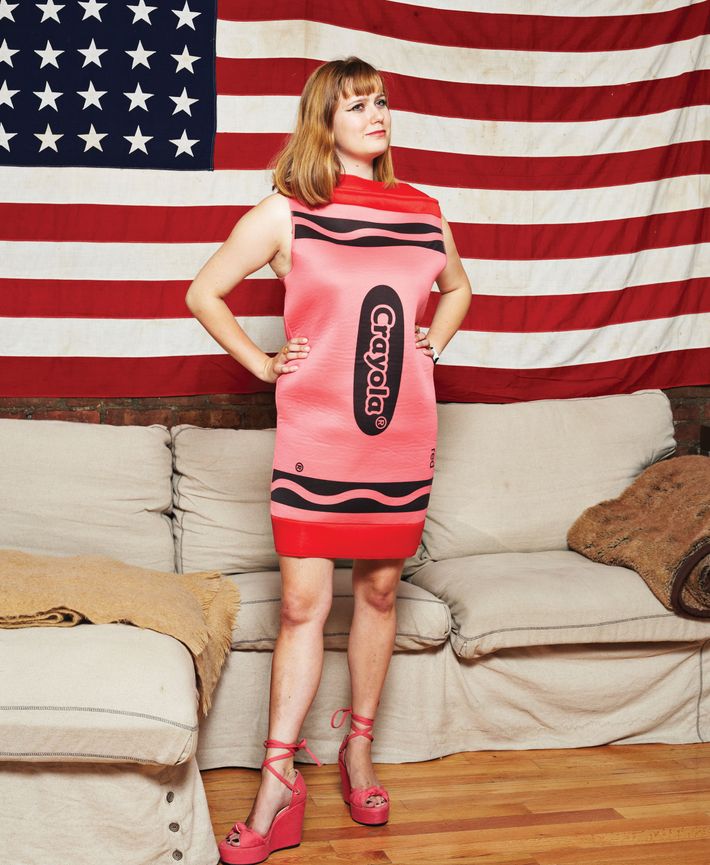 Anna Hochschild
"I bought the dress at one of the last remaining stores in New York City that feels a little dangerous. Maybe they have dogfights in the basement on weekends or deal homemade LSD called Mind Detergent. You just know something else is going on there."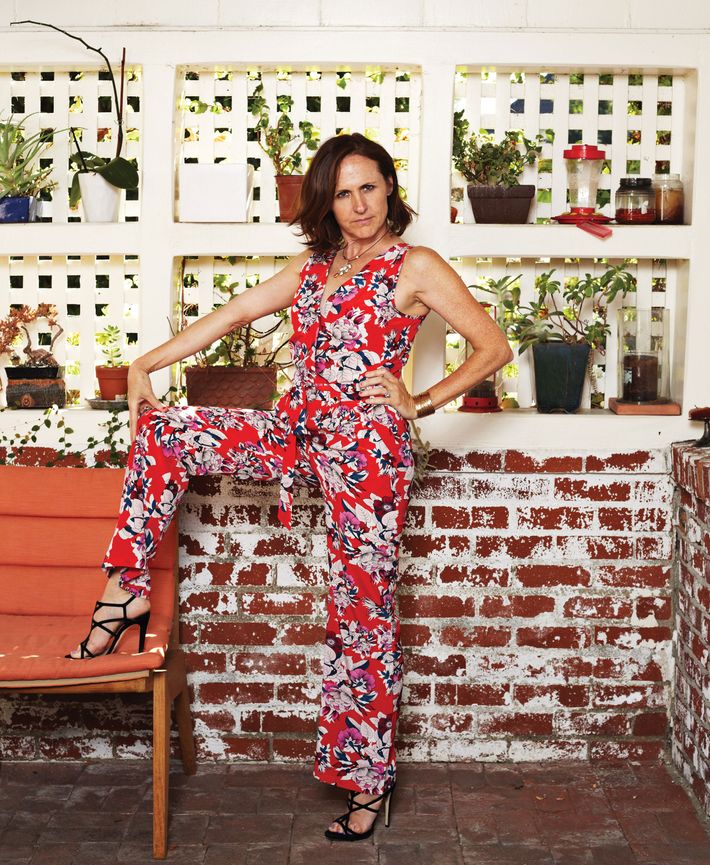 Molly Shannon
"Martel is from Alabama and has a very heavy Southern accent … Martel took a sip of her drink, looked at me, and said, 'My, you look very resooooort.' The word resort took her about five seconds to say with her accent, and by the time she had finished drawling it out, I knew I had made a horrible mistake. I quickly changed into something else."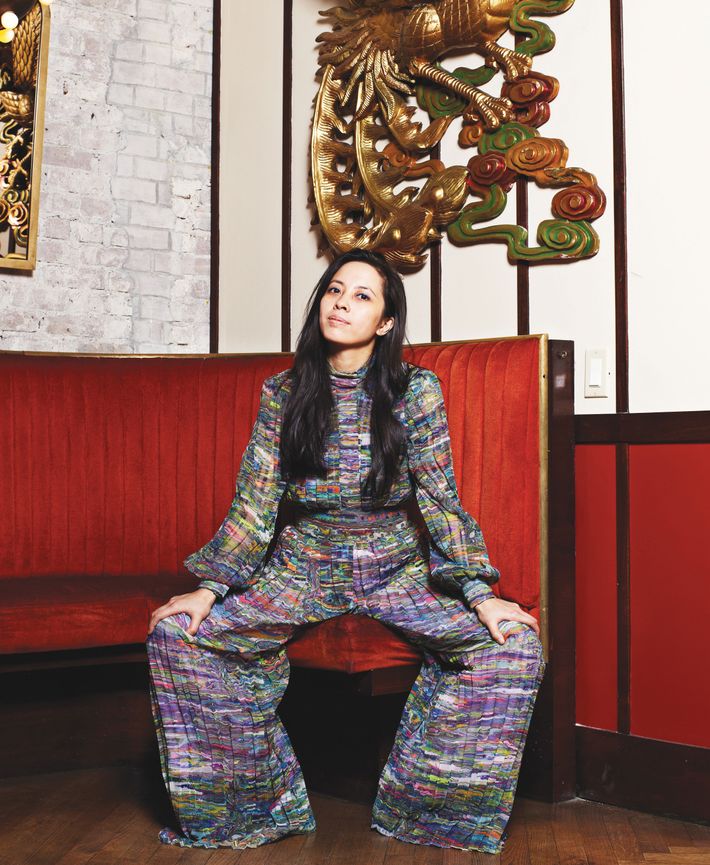 Angela Dimayuga
"It was something I thought Megan Draper would buy with some of that divorce money."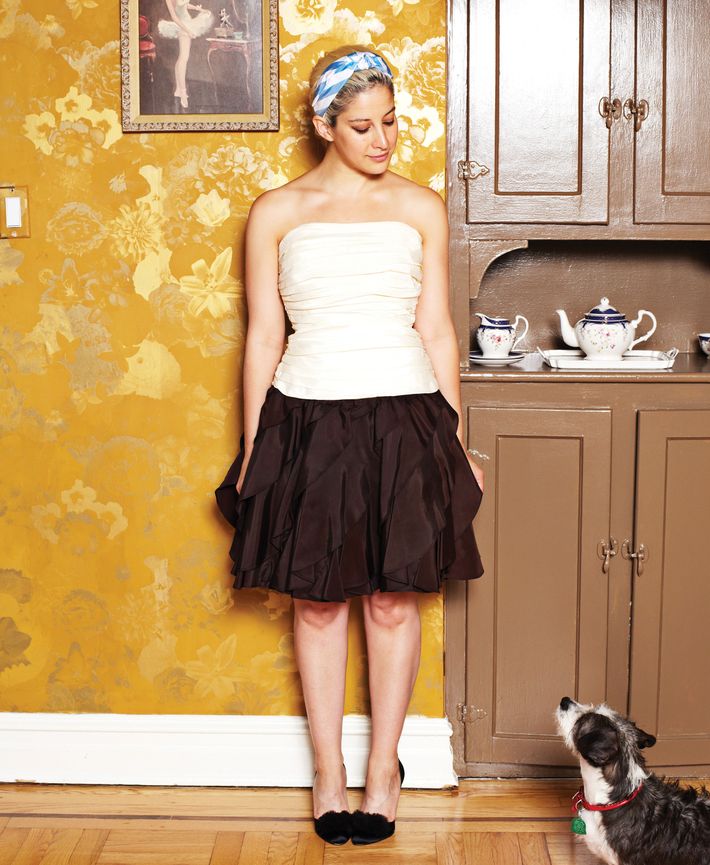 Rachel Antonoff
"In Vermont thrift stores, you're apt to find a lot more L.L.Bean than Geoffrey Beene, so I was surprised to find this 1980s ruffled cocktail dress wedged in among the racks …The dress wasn't really my style, but I needed something to wear for New Year's Eve."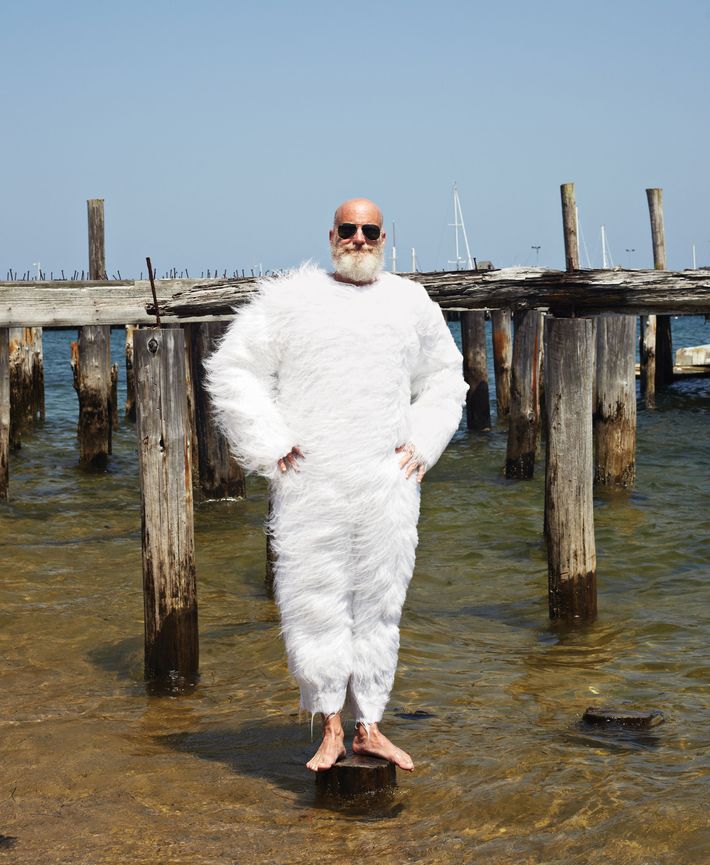 Tim Convery
"I got a fair amount of wear from the suit before it developed a horrible odor, sort of a cross between a wet stuffed animal and a dirty swimming pool."