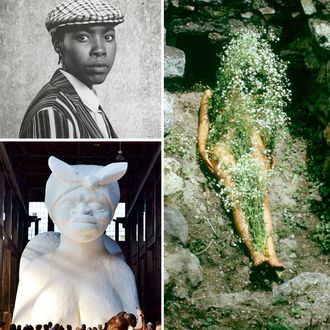 At the start of Women's History Month last year, the National Museum of Women in the Arts posed a question to their social-media followers: Can you name five women artists? In an attempt to bring the undersung work of women in the visual arts to the surface, the museum (and several others around the country) began telling stories and sharing works from female-identifying artists in their collections. The hope was that by the end of March, hungry art consumers — and total newbies — would be able to name, recognize, and admire female artists besides Frida Kahlo and Georgia O'Keeffe.
This was all before Donald Trump was elected president and the budget of the National Endowment for the Arts was threatened, and before the national conversation turned urgently to more important priorities. But many people would argue that art in the Trump era — especially art made by threatened, marginalized, or vulnerable populations — is even more important to support now than it has ever been.
Expanding on the NMWA's #5WomenArtists series, the Cut talked to female curators, gallerists, educators, professors, and students about which female artist has had the greatest impact on them. First up in the ongoing series: curators, gallerists, and museum directors.
Louise Bourgeois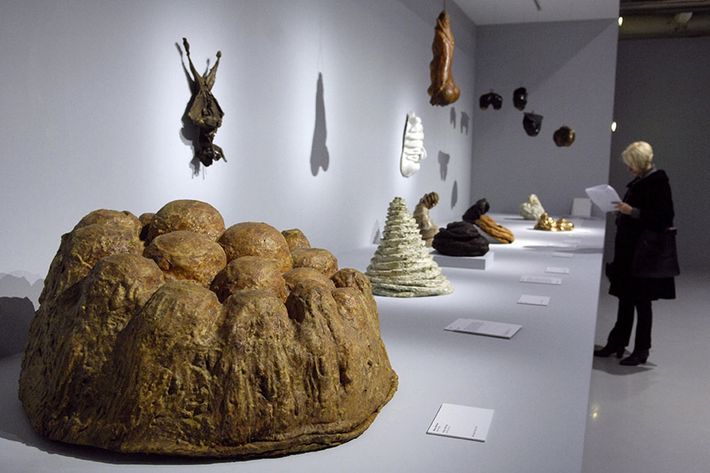 "It's impossible to pick a singular favorite, but Louise Bourgeois was definitely my first favorite female artist. I remember distinctly in my teenage years seeing her massive installation floor at Dia:Beacon. It felt like the first time I saw a female artist who had completely shed notions of what female artists could do — the artworks there were bold, strange, heavy, phallic, eccentric, humorous, and above all, powerful. They seemed so far off from other "ladylike" art objects; it was obvious that Louise Bourgeois was in on the joke and delighted in being genuinely eccentric. She was committed to her own work and universe, and was extraordinary at her craft. That was — and is still — unbelievably inspirational.
My favorite piece of work of hers is the image of Bourgeois wearing her latex costume Avenza since it perfectly encapsulates this idea of unabashedly being herself and blurring the lines between art, life, and self. Not to mention, it's a fantastic looking object. And so New York."
—Teriha Yaegashi, art consultant and founder of the New Art Advisors Alliance

Gertrude Abercrombie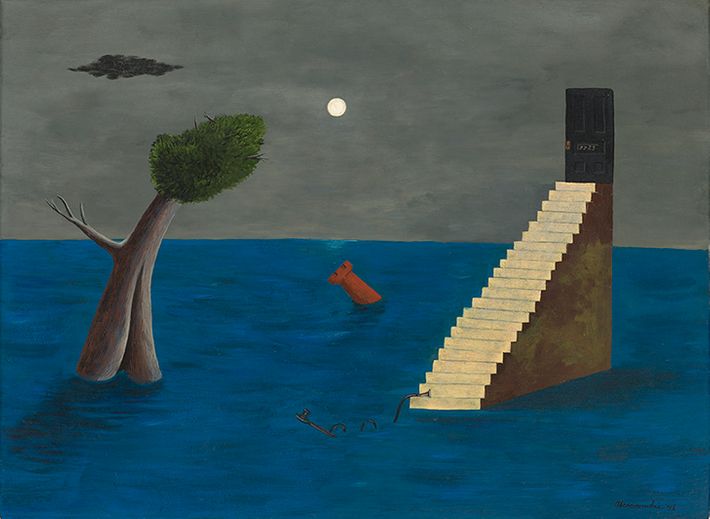 "Right now my favorite female artist is Gertrude Abercrombie, an underappreciated painter working in a Surrealist style who was especially active in Chicago in the 1940s–1950s. She was called the "queen of the bohemian artists," and known for hosting social gatherings between artists and musicians in her Hyde Park home.
Few people know about her today. I discovered her name in a book about Chicago's Monster Roster artists, who emerged a generation later than Abercrombie. Abercrombie's work sits at the beginning of the long tail of the Chicago Imagist movement.
Her beautiful oil paintings depict her own psychic universe through a simple vocabulary of haunting, symbolic forms: a woman in a long dress, a cat, an owl, an ivory tower, a cloud, a tree, or door. They remind me of some of my favorite work by Louise Bourgeois of the same period, the Femme Maison series, which was addressing subjects of womanhood in the domestic sphere at a time when that work was not fashionable. Abercrombie's self portraits are her most tender works, revealing at once a grandeur and vulnerability uniquely found in a single picture."
—Tina Kukielski, executive director, Art21

Lorraine O'Grady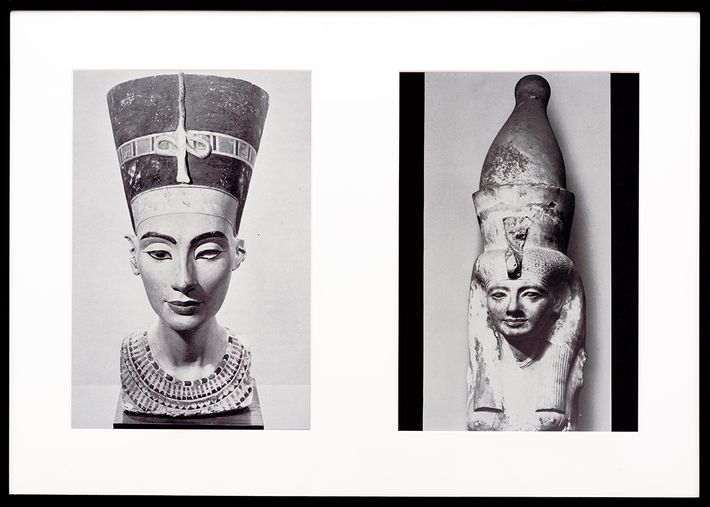 "I feel blessed to be alive in the world at the same time as Lorraine O'Grady. Early on, she was one of the first artists I remember introducing me to issues of intersectionality and the endless relationship between race and class. I saw myself in her work and was awed by her wit and depth of practice. We are so lucky to have her.
I love Nefertiti/Devonia Evangeline, a performance she first presented in 1980 that has seemingly evolved into other projects including Miscegenated Family Album. I learned about that performance in college, and still remember how it felt to be taken with a work that was overtly and simultaneously personal and political. It's also a piece that's relevance has not wavered for the entire time that I have been alive. It has continued to confirm for me that we must defend our own histories, and that protest is, in actuality, a tender act because all politics are inherently personal."
—Deana Haggag, president and CEO of United States Artists
Carolee Schneemann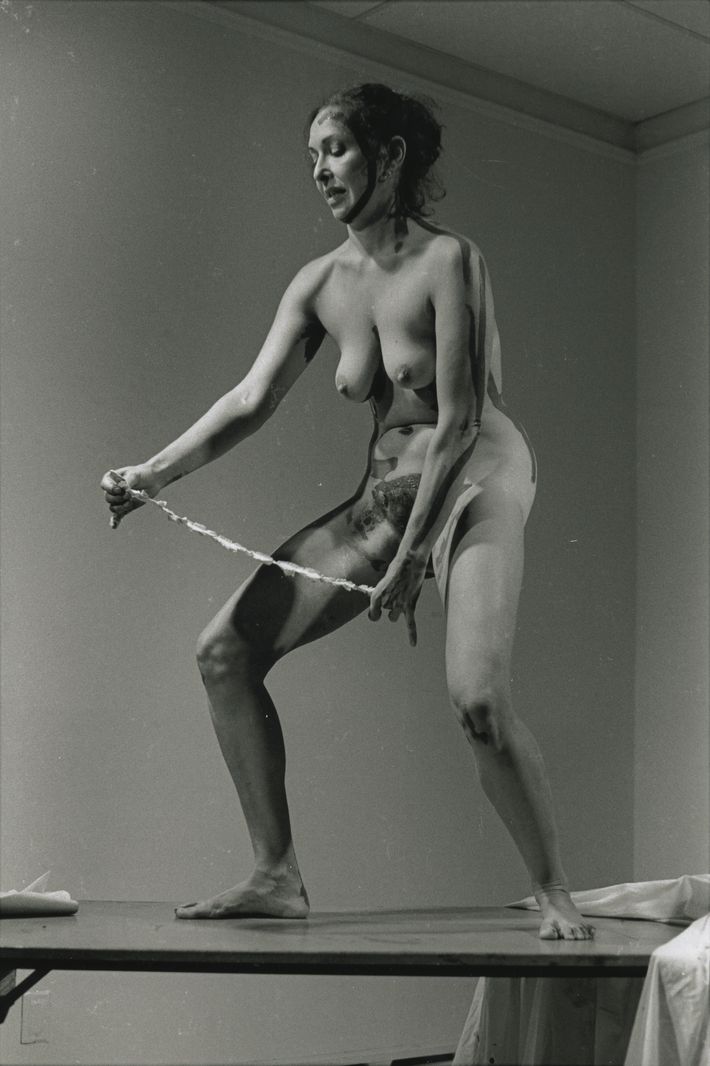 "An absolutely formative work for me was Interior Scroll by Carolee Schneemann. I first learned about Interior Scroll when I was doing my BFA at School of Visual Arts in the early 1980s, in an art history course titled "Woman and the Arts," taught by the pioneering artist Mary Beth Edelson. (At the time, I also had a dance history class with Joan Acocella, an avant-garde film class with Amy Taubin, and a course called "Literature and Evil" with Bill Beckley, wow!) The powerful economy of Schneemann's gesture proved unforgettable. She extracts a coiled text from her vagina, and, as it remains tethered inside her like an umbilical cord, she begins to read the scroll. She literally recites aloud her most personal, inner thoughts as they unfurl from her private recesses. Posing like an artist's model, naked on a platform before an audience, she calls into question the active disinterest in women's art. The combination of guerrilla performance, poetry, feminism, guts, and wit indelibly stamped me. It's a brave, moving, perfect piece."
—Deborah Cullen, director and chief curator, The Miriam & Ira D. Wallach Art Gallery

Ana Mendieta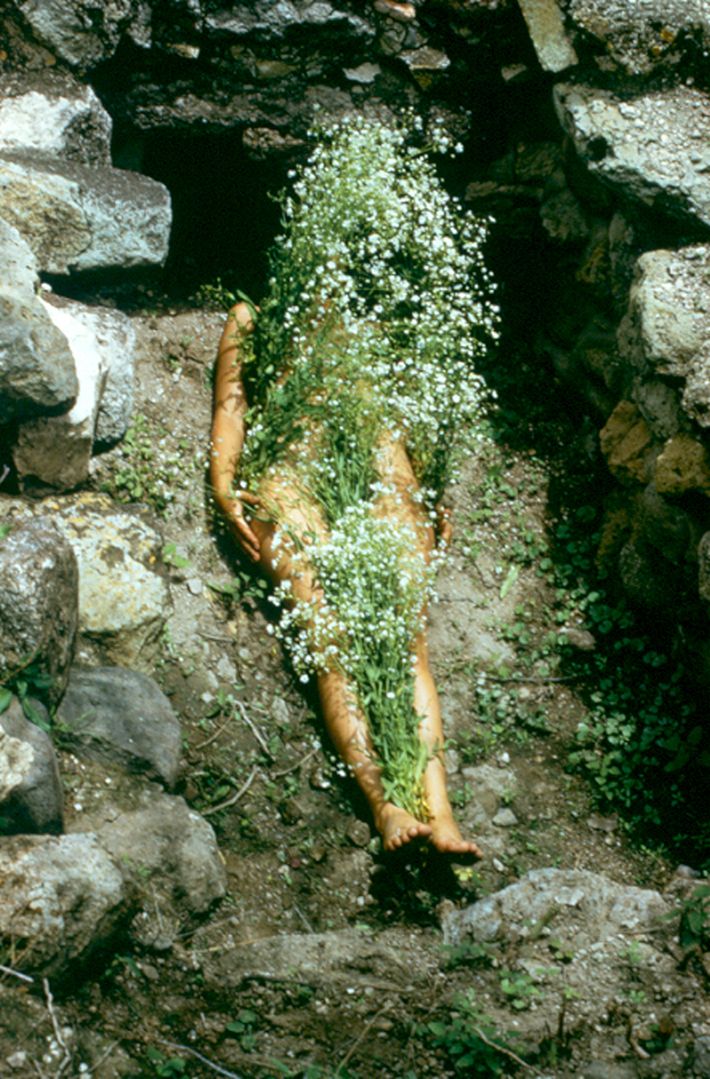 "Ana Mendieta had an incredible ability to be mournful, conceptual, political, and feminist through a tremendously subtle (and tragically short) body of work. My favorite work of hers is Imagen de Yagul. I've always been moved by the performances she created in Cuba as an attempt to reconnect with a motherland from which she was separated as a child. The idea of immersing yourself deep within the ancestral earth, and using your own covered-up body, is a perfect example of how multilayered and considered her practice was."
—Risa Needleman, co-owner of Invisible-Exports

Zanele Muholi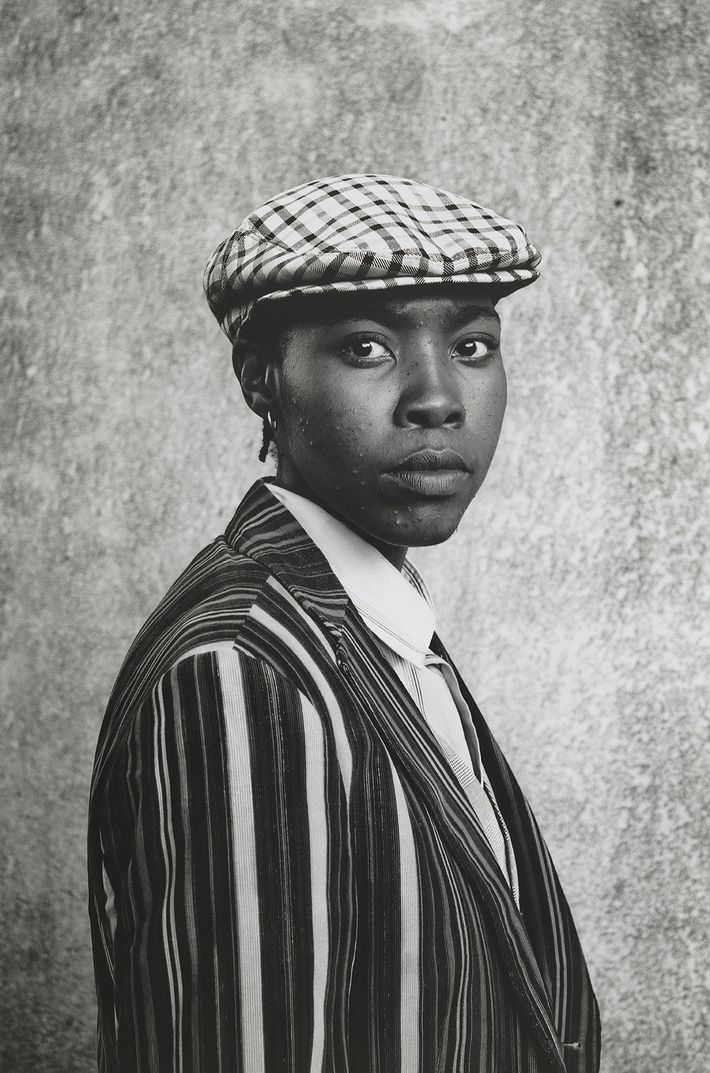 "Zanele Muholi creates strong, lush, and beautiful images of underrepresented communities that are close to her heart. Sunday Francis Mdlankomo, Vosloorus, Johannesburg — from Muholi's Faces and Phases series — is my favorite work of hers. We just acquired this piece last year for the ICP collections and I think it's an engaging and beautiful piece. The composition is strong; the textures are beautiful; and the handling of the subject has a sincerity and authenticity. And I just love their attitude and the confidence they exude. By looking slightly off to the side versus returning the gaze of the viewer they seem to be defiant and confident — to me, it says, 'You're looking at me but you don't necessarily deserve my full attention.'"
—Erin Barnett, director of collections and exhibitions, International Center of Photography

Lee Bontecou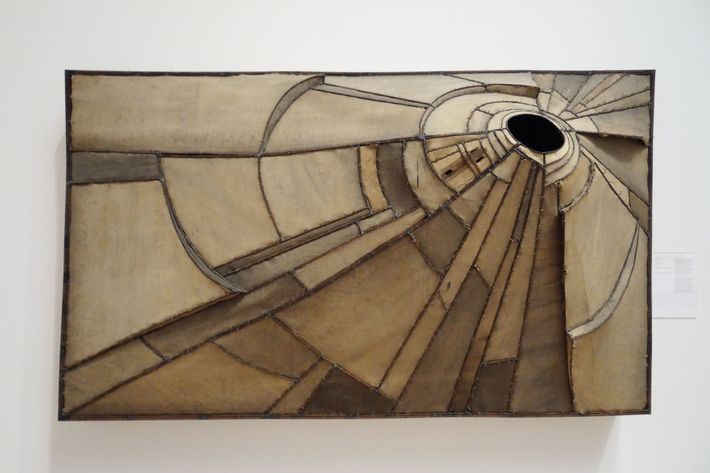 "I have to go with Lee Bontecou because her work is fearless. She maintained a powerful female voice at time when there were very few, and she helped crack open what painting is and what contemporary art can be."
—Marianne Boesky, director of Marianne Boesky Gallery

Judith Bernstein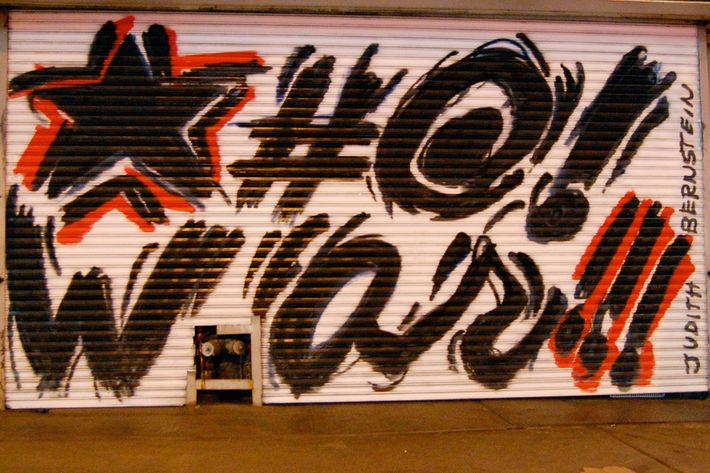 "I have a hard time committing to one favorite but I adore Judith Bernstein. Judith is radical, smart, provocative, and all around fabulous. I first met Judith when she was a part of Art Production Fund's mural series, After Hours: Murals on the Bowery in 2011. Judith created a mural that read: '*#@! War!!!' The expression seemed to vibrate on the roller shutter in her signature energized style. I immediately recognized that her passion and power [were] undeniable. Her incredible, unwavering spirit inspired me at this first interaction. I'm a proud member of the Judith Bernstein fan club!"
—Casey Fremont, executive director, Art Production Fund

Clementine Hunter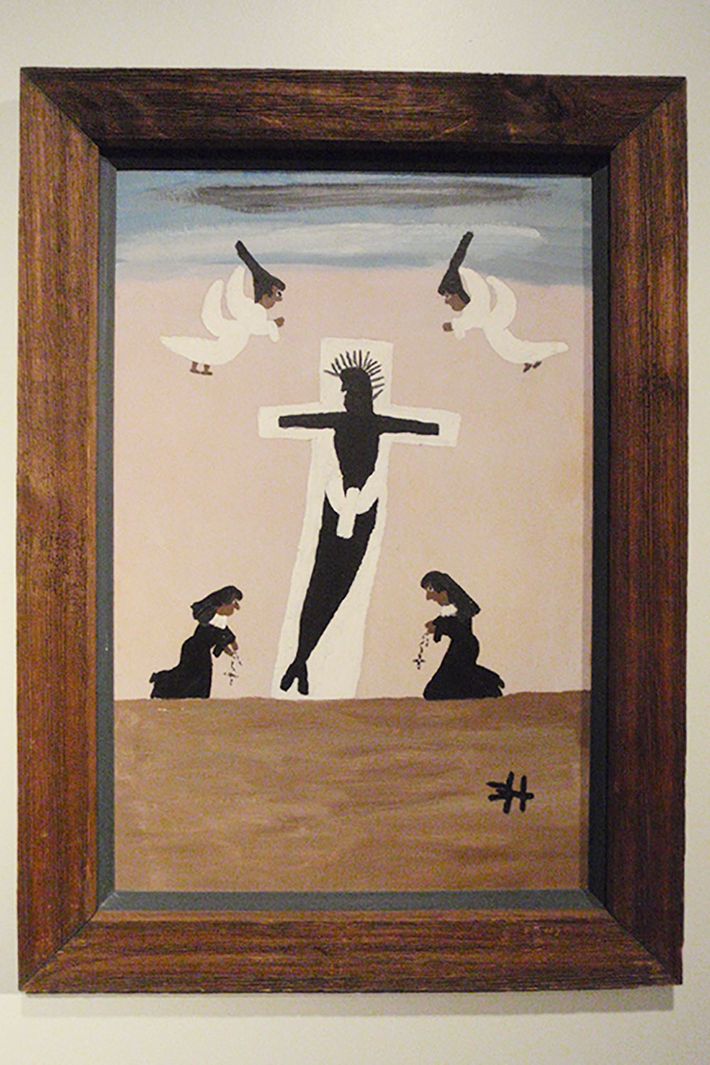 "When I was about 10 years old I was taken to meet the African-American folk artist Clementine Hunter, who lived in Louisiana on the Melrose Plantation where she had worked as a laborer picking cotton and pecans. Her tiny cabin was full of paintings, dried-up tubes of paint, and she passed around her paintings for us to touch and hold which seemed so exciting for a kid used to going to museums where the paintings were fenced-off behind ropes. Hunter started out selling her paintings of daily life on the plantation for less than a dollar and she began to receive recognition during her lifetime, including a museum show in New Orleans. Her works went on to fetch thousands of dollars and can be seen behind ropes in museums such as the Smithsonian Institute, the American Folk Art Museum in New York, and the Dallas Museum of Art."
—Rebecca Wilson, chief curator at Saatchi Art
Kara Walker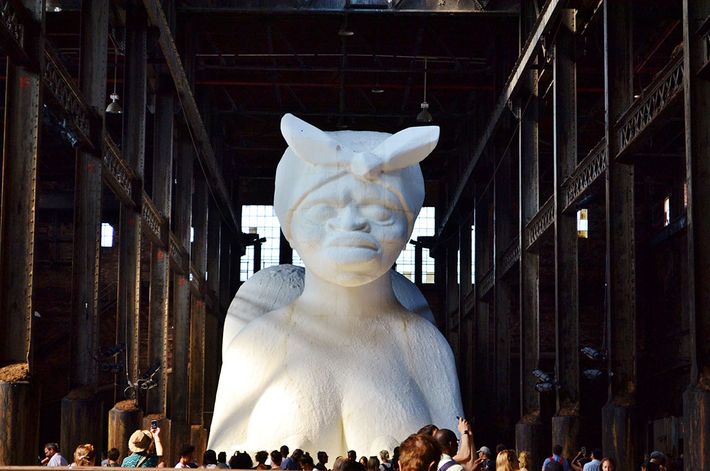 "Truth be told, I have many favorite artists. If I were to pick one artist, today it would be Kara Walker. But she is a close tie with Louise Bourgeois. Why? Because she is like no other artist in boldly mastering painful historic subjects dealing with slavery, white supremacy, racism, sexism, and identity. Her work is both beautiful and a punch to the gut. It's wrenching. And Kara never lets anyone off the hook."
—Anne Pasternak, director, Brooklyn Museum

Carrie Mae Weems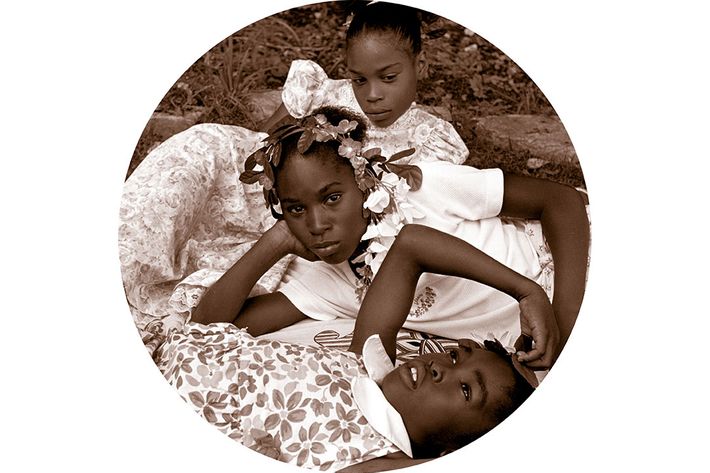 "I love Carrie Mae Weems's decision to portray four black girls in a style that harkens back to Edouard Manet's Déjeuner sur L'Herbe as well as 19th-century pictorial photography. While seductively staged as if in the past, Weems's image of three clear-eyed realists and one dreamer relates to the continuing struggle for equality. As Weems wrote in her installation, Ritual and Revolution, 1998: "I could see again / the coming of Spring's hope / in the May flower / of the May Days / long forgotten." This passage helps us link the photograph to International Workers' Day and creates a compellingly beautiful call for social change."
—Susan Fisher Sterling, director, National Museum of Women in the Arts

Maria Sibylla Merian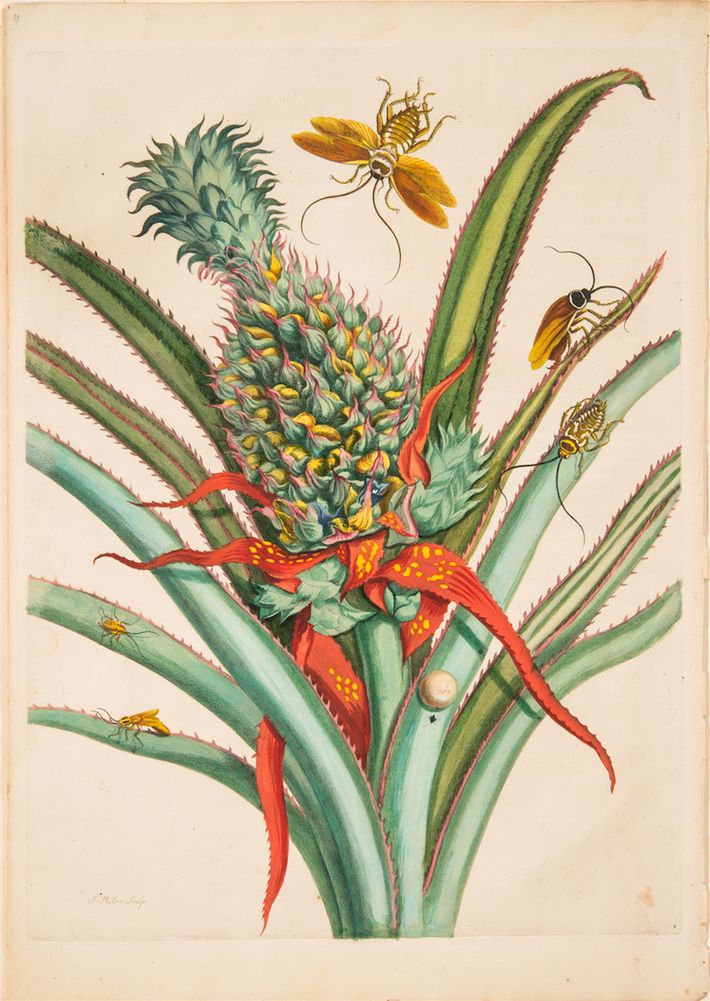 "I love Plate 1 from Maria Sibylla Merian's Dissertation in Insect Generations and Metamorphosis in Surinam, 1719. It's a beautiful composition but also a reminder of the incredible lengths she went to for her love of science and art."
—Virginia Treanor, associate curator, National Museum of Women in the Arts