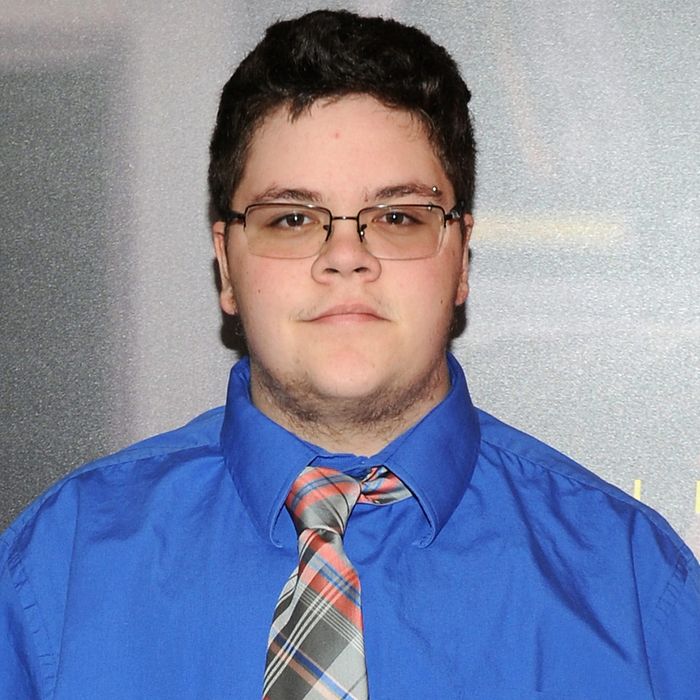 Gavin Grimm sued his Virginia school board for the right to use the men's restroom.
Photo: Brad Barket/Getty Images for National Geographic
On Monday, the U.S. Supreme Court issued a one-sentence ruling saying the case of Gavin Grimm — a transgender student who sued his school board for the right to use the restroom that aligns with his gender identity — would be handed back to the Fourth Circuit Court of Appeals in Virginia. It based its decision on the fact that the Trump administration rescinded federal guidelines protecting transgender students — guidelines the Fourth Circuit relied on to rule in favor of Grimm the first time around.
Thanks to the ruling, thousands of transgender students nationwide are once again in limbo, uncertain what protections are afforded them by the federal government. But Grimm said he'll continue to fight for the rights of trans people, even "if it takes 10 more years."
"I'm in for the long haul," he told NBC, adding that he was mentally prepared for the case — which the Supreme Court was scheduled to hear beginning on March 28 — to be rejected. "I was aware that it was a possibility, so I tried to keep myself open without any expectations," he said.
When the case returns to the Fourth Circuit, lawyers for both sides will have to argue two main questions: (1) Does Title IX, which forbids federally funded institutions from discriminating "on the basis of sex," apply to transgender individuals? and (2) How much sway should the federal administration (in this case Trump's) have in deciding what Title IX means? The court's decision will have ramifications for all trans people, not just students. "It's not just about bathrooms, it's about the right of trans people to exist in public spaces," Grimm said. "If you had to plan your day around not having a bathroom in public, what kind of nightmare would your day be?"