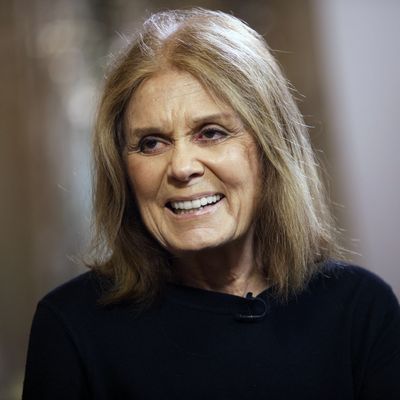 Photo: Patrick T. Fallon/Bloomberg via Getty Images
Even feminist icons have the occasional regret, although theirs are probably way more interesting that what keeps most of us up at night. In a new interview with The Guardian, Steinem admitted one of her biggest regrets was what turned out to be a watershed moment in her career as a journalist.
Stein told The Guardian, "Since hostile people still call me a former Playboy Bunny, even at 82, I probably shouldn't have done that in my youth, even to write an exposé. And since a couple of times they've also referred to me as a former CIA agent, because I went to two Soviet-era communist youth festivals, I probably shouldn't have done that, either. Yet if I hadn't done both, I might have judged other people by such empty symbols, too."
Steinem's documentary, Woman, is currently airing on Viceland in the U.S., and is set to premiere in England on March 8.