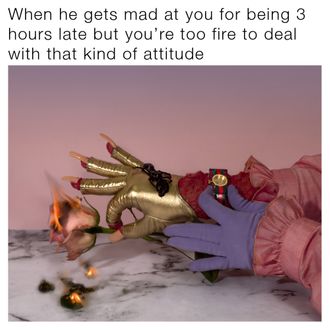 A Gucci meme by Christto & Andrew.
Photo: Courtesy of Gucci
Let it never be said that Gucci designer Alessandro Michele isn't down with the kids. To promote the brand's watches, the designer just enlisted meme creators to come up with memes around the theme #TFWGucci, addressing relatable situations like "7 chakras into divination and chill and this gucci palm asks u to read its love line what do u do?" The pieces feature the same lowercase taglines you might see on Instagram, but they all incorporate watches from the house.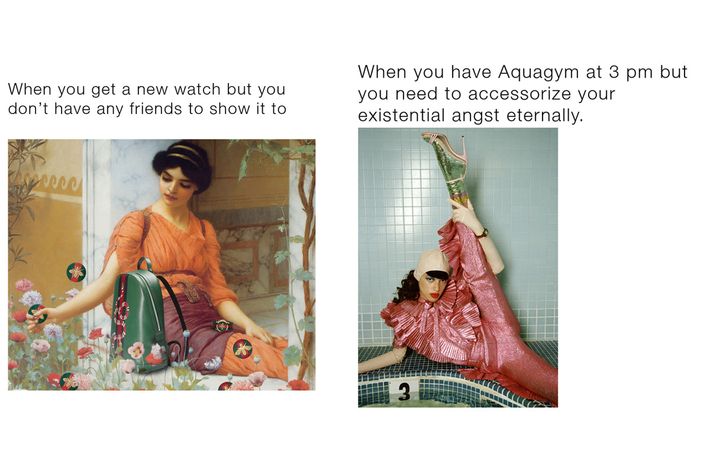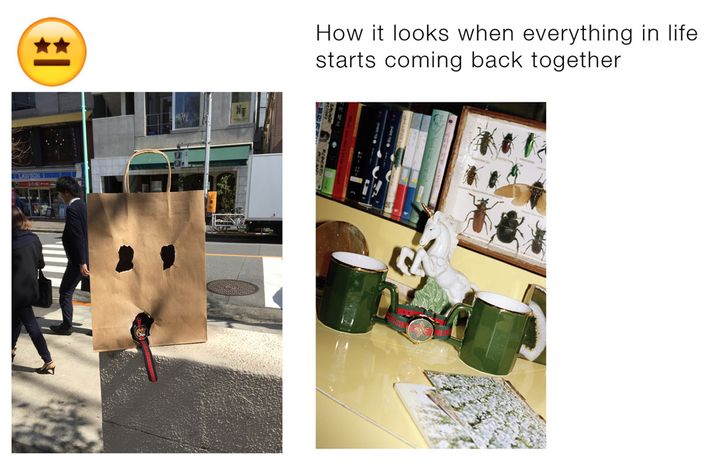 In a three-way collaboration, some of the creators came up with ideas that were then translated by artists like Alec Soth and Olaf Breuning. The final product will be exhibited at Baselworld, next week's luxury jewelry and watch fair, or you can see all the artwork on the microsite Gucci has created for the project.