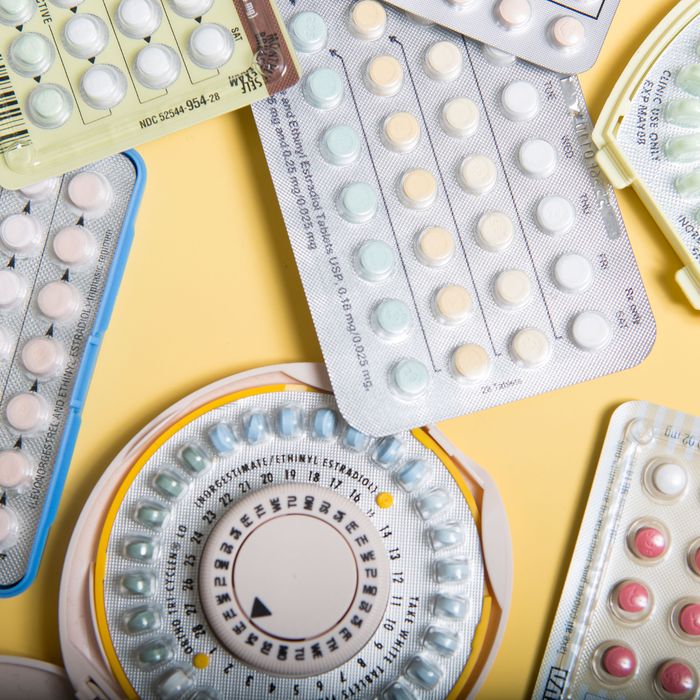 Birth control is more effective.
Photo: The Cut/NY Mag
Time to whip out the Champagne, hang up that "We Did It" banner you've been holding onto for years, and happy cry to some Kool & the Gang, because a new study has found that the most commonly used forms of birth control have become more effective over the past few years.
According to the Guttmacher Institute, the failure rates of common reversible birth-control methods have decreased since 2002 — which means, they've become more effective. For the study, researchers looked at data from the 2006–2010 National Survey of Family Growth, analyzing 15,728 contraceptive-use intervals from 6,683 women. Then, they compared the failure rates with those between 1995 and 2002.
Way back in 1995, when Bill Clinton was president and Friends was in its first season, the overall failure rates for any birth control was 14.9 percent, the study noted. But by 2006–2010, that figure dropped down to 10.3 percent. Additionally, failure rates for combined hormonal birth control and IUDs dropped from 8 percent in 1995 to 6 percent in 2006–2010. All in all, long-term reversible contraception, such as IUDs, were found to be the least likely to fail, with a one percent failure rate, while the failure rate for condoms decreased from 18 percent in 1995 to 13 percent in 2002.
Dr. Kathryn Kost, one of the study's co-authors, told NPR that the improvement may stem from women moving from less effective birth-control options to more effective ones, and using them more consistently and correctly. She also noted that "major public health efforts" to increase public knowledge about birth control may have also played a role.
"We're seeing declines in abortion rates; we're seeing declines in birth rates," Kost told NPR. "So we know that American women are not getting pregnant unintentionally at the same levels that we had been observing."