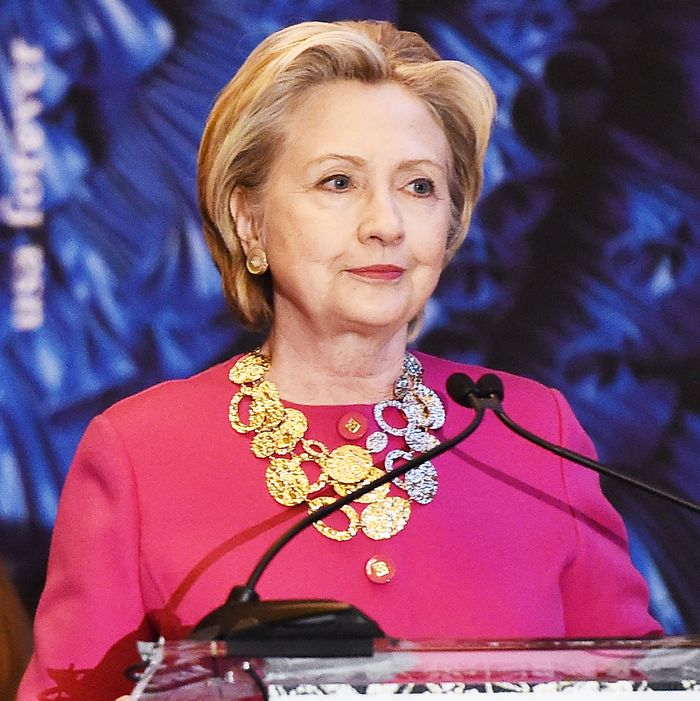 Hillary Clinton, a woman with shorter hair and now bangs.
Photo: Nicholas Hunt/Getty Images
On International Women's Day, Hillary Clinton made two special appearances: the first at a Girls Inc. luncheon and a second at the Vital Voices Global Leadership Awards, where individuals who support women in leadership roles were honored. She also, apparently, debuted a new haircut.
Donald Trump, meanwhile, still looks the same.