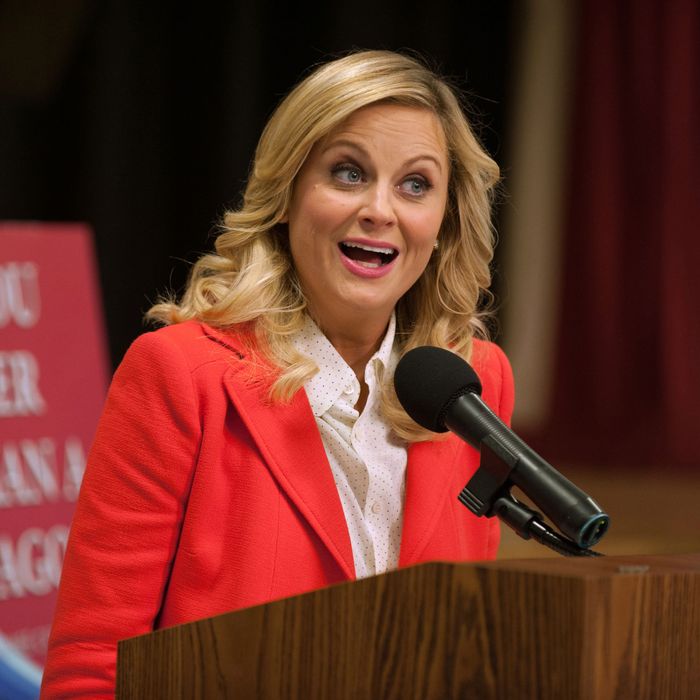 Photo: Colleen Hayes/NBC/NBCU Photo Bank via Getty Images
Like everything, being a type-A personality has its upsides and downsides. On the one hand, you're probably more organized than the average person, usually on time for things, and good at going after your goals. On the other hand, being so on top of things can get exhausting, both for you and for the people in your life: Overplanning can make vacations seem shorter and suck the fun out of weekends, and sometimes it's nice to spontaneously hang out without a calendar invite.
But as psychologist Ellen Hendricksen recently wrote in a column featured in Scientific American, not all control freaks are created equal — and when things don't go your way, there's a way to reframe your type-A-ness to help you accept things as they are, rather than rage against the unchangeable. Most of the time, she explained, when people think of the phrase "control freak," they're really thinking about people who exhibit what's called "primary control," or the feeling that you need to be at the helm of any situation you find yourself in:
But there's also something called "secondary control," which is adapting to the things that can't be controlled. Call it acceptance, call it reframing, call it making sense of things, call it making lemonade out of lemons. In short, primary control is changing the world to fit yourself, while secondary control is changing yourself to fit the world.
While the first type may be the driving force behind your go-getter sensibility, research has shown that this second type also has its benefits: One 2015 study in particular found that people higher in secondary control (which the authors defined as "the tendency to achieve mastery over circumstances via sense-making") tend to be more satisfied with their lives than those higher in primary control ("mastery over circumstances via goal-striving"). There are ways, in other words, to let those take-charge tendencies shine through without the accompanying stress: If you can't bend the world to your will, turn things inwards, and bend yourself into a more zen state. It doesn't mean you have to surrender the feeling of being in control — just that, sometimes, you might want to adjust your idea of what that means.