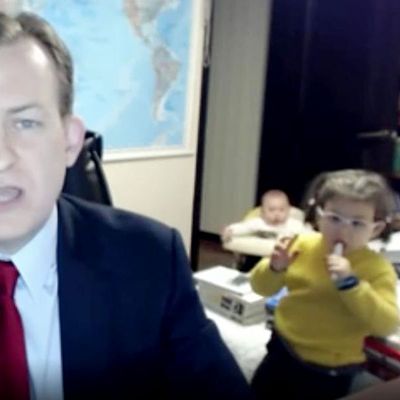 Marion, the star of the video, in her glasses.
Photo: Courtesy of BBC
We now know the story behind last Friday's viral video of two young children interrupting their dad during a live BBC interview. The star of the video is a little girl who saunters into the room wearing pink rounded glasses, which look insanely cute on her. Who knows how many people rewatched just to see those glasses bopping along? As the Awl rightly pointed out: "little kids in rec specs are the cutest, it's just a fact."

In the spirit of 4-year-old viral star Marion, here are ten more babies wearing glasses.

Like Marion, Mariah Carey's 5-year-old daughter, Monroe, has a pink pair.
Jack, son of Anna Faris and Chris Pratt, is seen here wearing blue ones.
Ali Simms, daughter of Teen Mom 2's Leah Messer, has shiny purple frames.
Here's Zuma Rossdale, Gwen Stefani's son, looking self-assured in red specs.
Remember young Aaden Gosselin? His glasses, pictured below, made him the cutest of his siblings.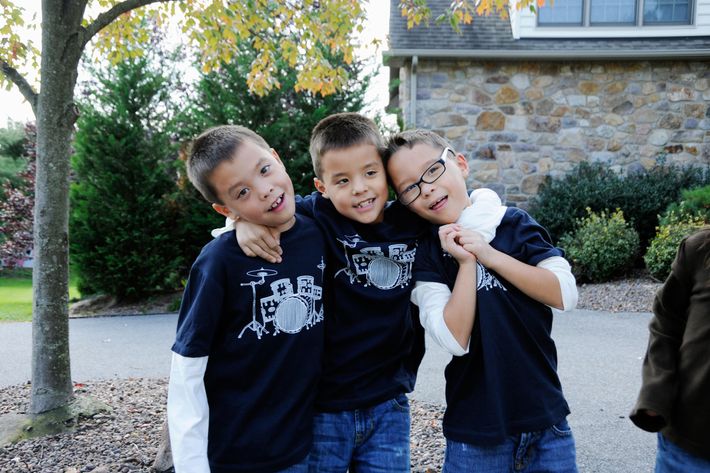 Here's Violet Affleck in magenta glasses, made even cuter by her oversize pink backpack.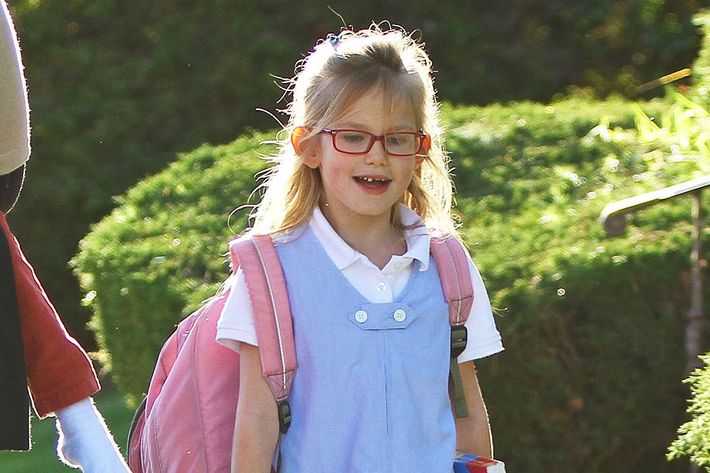 Daisy Ryan, daughter of Meg, strutting in rectangle frames reminds us of Marion's viral entrance.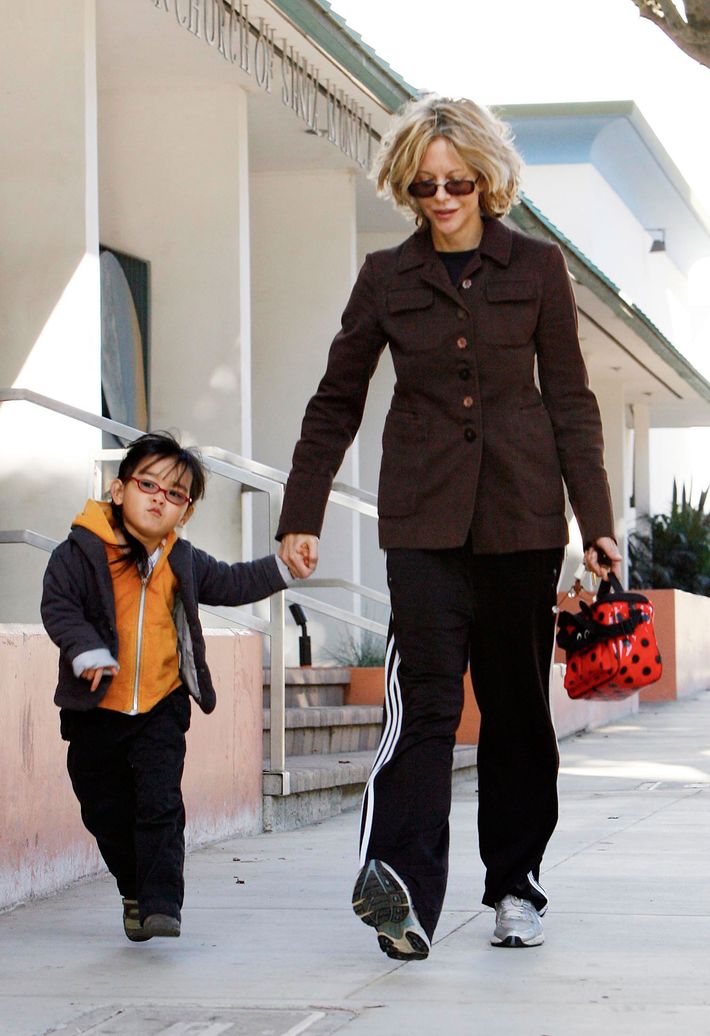 Aside from celebrity kids wearing glasses, there were a few stock photos too good to pass up.

This guy's glasses don't even need lenses to be cute!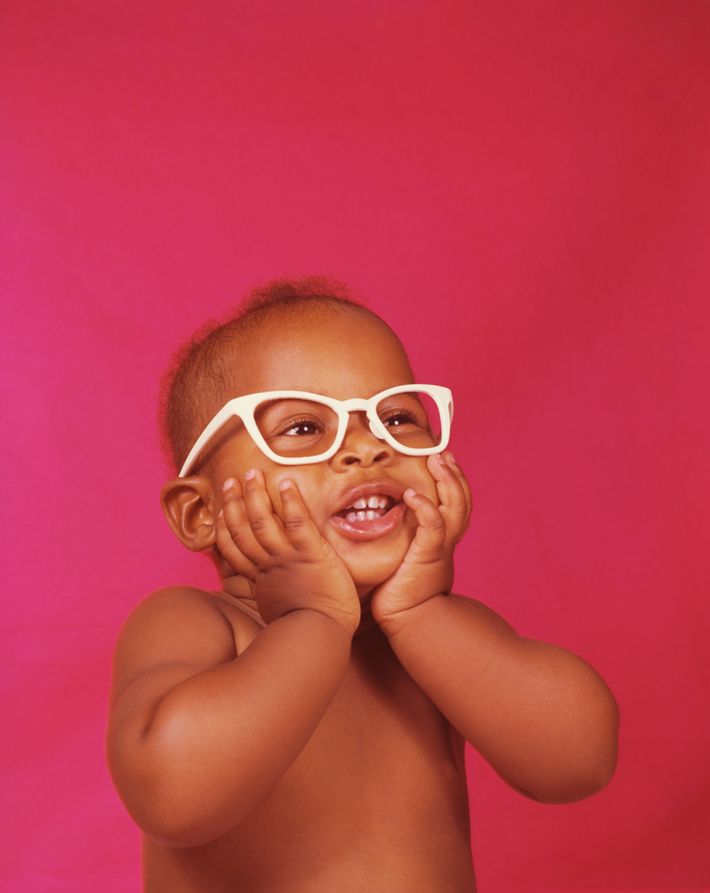 On a similar note, in no way do the glasses on this baby fit. Still cute!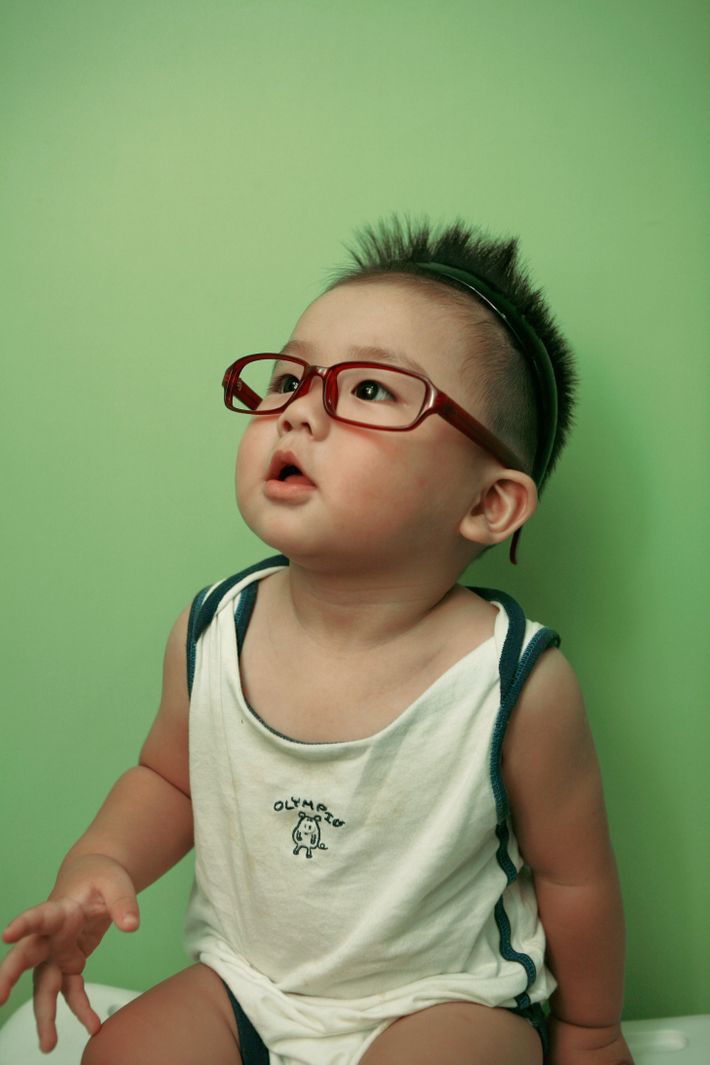 We found it: This is the best stock photo of a baby in glasses.