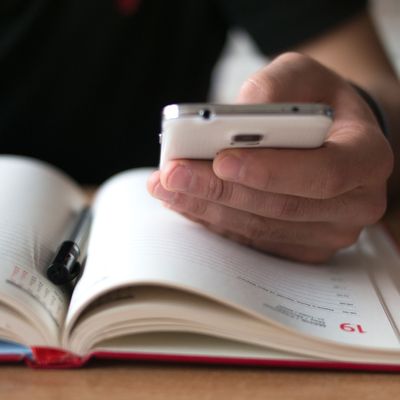 Get ready to say good-bye to the appointment book.
Photo: iStockphoto/Getty Images
It's often tempting to book an appointment at the salon where "that girl" just posted her new balayage from, or with the manicurist you saw on Instagram who was able to achieve a masterpiece on a pinkie nail. Of course, that would require picking up the phone — but not for long. Yesterday, Instagram announced a feature set to roll out in the next few months that will let you book appointments with a single tap.
Although details about how the new button will work haven't been released, the updates of late (like the album-sharing feature) have been announced via notification by the brand in Instagram stories, accompanied by how-to tutorials.
There are dozens of beauty-booking apps that already exist, but with over 600 million active Instagram users as of 2016 — 80 percent of whom follow a business — appointment booking is a logical next step. Plus, it caters to phone-phobic millennials who would rather follow a brand's Instagram stream than talk to an actual human.