Fenty Creative Director Jahleel Weaver Styles the Collection on 3 Muses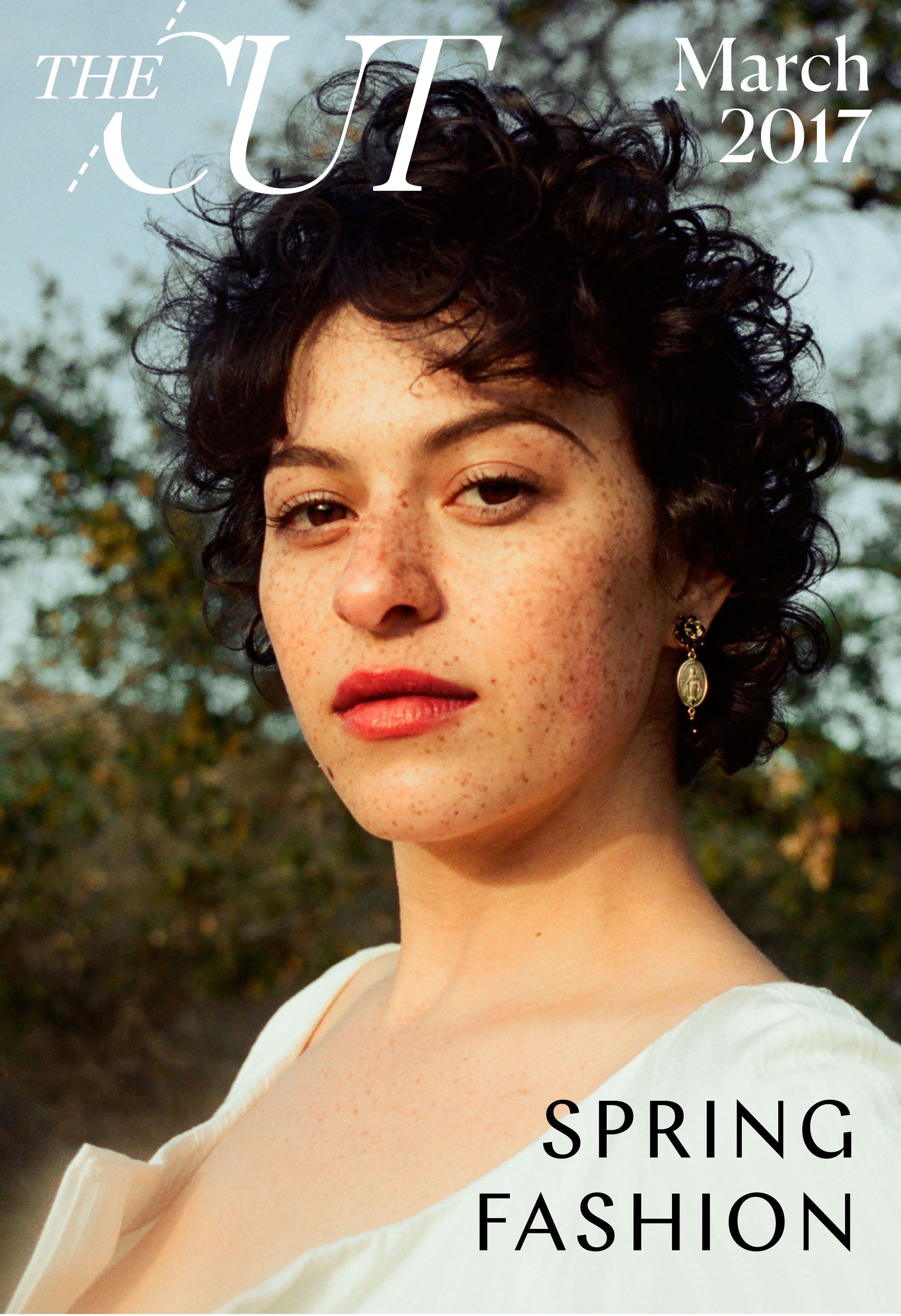 Whatever antics you might associate with fashion stylists on shoots – like throwing clothes or tantrums – Jahleel Weaver does not exhibit a single one of them. He speaks softly and bundles himself in a pair of black Off-White sweatpants, a black sweatshirt and a cap. The 31-year-old has an impressive title — he is one of the creative directors of Rihanna's Fenty Corp – but his vibe is ultra-casual.

So who better to style the collection that Rihanna herself described as a riff on "Marie Antoinette working out?" All the standouts from her Paris Fashion Week show are on set, from racks of haute sweatsuits to a table strewn with lacy pink fans. (Weaver calls his variation on the look "if Marie Antoinette went to Bed-Stuy on her way to the gym.")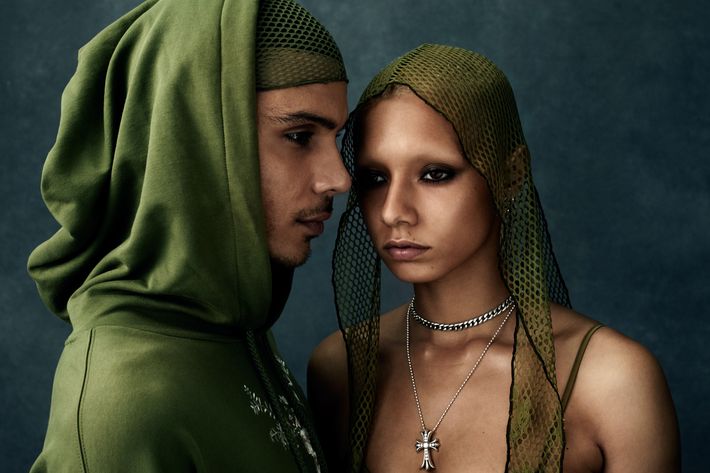 He picked models Jazzelle, Shawn Outen, and Elias Montalvo for the shoot, noting that he liked the fact that they resembled the kind of New York kids you might walk by on the street. Jazzelle, he notes, "has this sort of androgynous look, and then you have the two guys that are more macho, and so it's a nice contrast." As Jazzelle and Outen stand before us seamless in a Pietà-like pose, he adds, "I definitely wanted the female model to feel like she's kind of like the matriarch of the family, like she's strong enough to like carry these guys behind her. And she definitely holds her own, for sure."

He and photographer Erik Tanner have pasted up a mood board on one wall of Tanner's shared studio that includes Renaissance paintings, as well as photographs inspired by them. "What's so great about being in Paris and showing at Hotel Salomon de Rothschild," Fenty's September venue, "is that everything about it seems so regal," Weaver says. "You really kind of get this almost Renaissance-esque vibe of of the collection."
Still, there's a realism mixed in amid all the coquettish fantasy. "I think about how my female friends dress — sometimes, they'll go out in just a big hoodie and heels, or a sweatsuit and heels," a la Rihanna, he says. "There are no rules to how you get dressed. So many girls I see just looking cool in some baggy shit." And even for those who can't afford to fully re-create the look, there's still a piece of the Fenty vision in reach. "There will always be something in the collection that is attainable," he promises, "whether that's a choker, a do-rag, a T-shirt, a sneaker."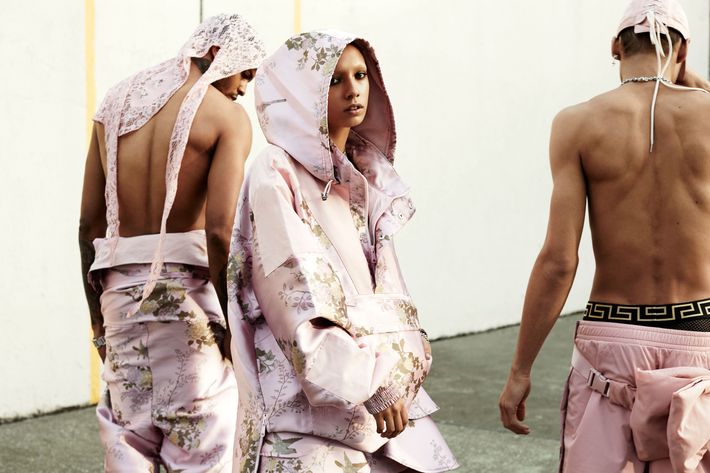 Photographs by Erik Tanner. Styling by Jahleel Weaver. Fashion Market by Shiona Turini. Set design by Oliphant Studio. Props by Area Props NYC. Hair Styling by Patrick Kyle for Bumble & Bumble at Jump. Makeup by Mariko Arai. Manicure by Sandra Hopp for Chanel at Jump. Fashion assistance by Emely Grullon. Manicure by Sandra Hopp for Chanel at Jump. Fashion & Styling assistance by Emely Grullon and Amir Dayi.