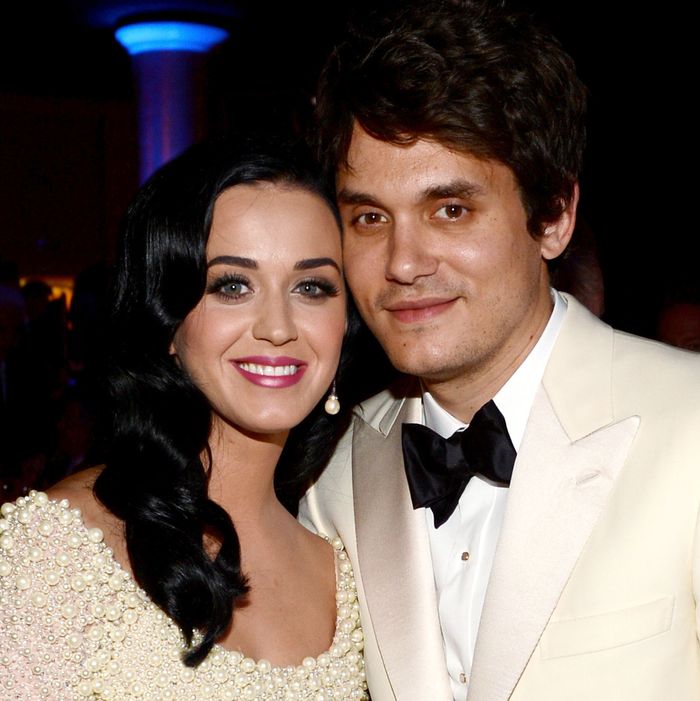 John Mayer and Katy Perry.
Photo: Larry Busacca/Getty Images for NARAS
John Mayer, the 39-year-old musician who once told an interviewer that his ex-girlfriend Jessica Simpson was "sexual napalm," is hoping for a comeback, according to a new profile in the New York Times. Mayer has an album out this month, and he told the Times that after a protracted public-relations struggle, he is ready to be a pop star again. He quit drinking ("I'm actually very thoughtfully entering cannabis life"), and he's going to therapy, and he wants to leave his "bad boy" image behind.
Mayer revealed that he misses his ex-girlfriend Katy Perry (who recently broke up with Orlando Bloom), and that he wrote the first single off his album about her.
He also declared that he's ready to be popular with the ladies again! "I'm a young guy," he said. "I like girls. I want girls to like me. I want to make music and be thought of as attractive."
Eh, sounds like the same old — I'm sorry, very young — John Mayer to me. To read more about his supposed metamorphosis, including a particularly brutal passage in which he attempts to explain "cultural appropriation," click here.