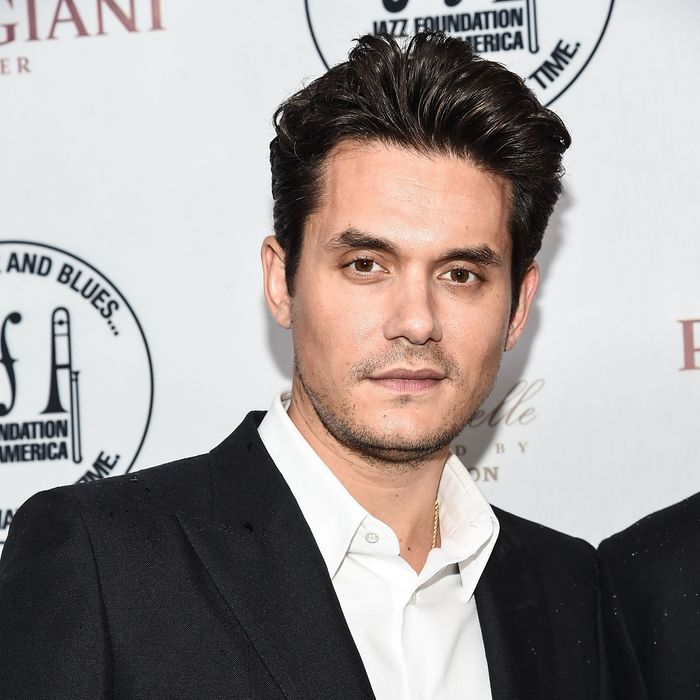 John Mayer.
Photo: Daniel Zuchnik/WireImage
In a recent New York Times profile, Prince of Thirst John Mayer spoke about wanting to shed his "bad boy" image and find a woman to give him "the baby with the protective earphones" that he has always dreamed of. And if you were reading this and thinking: Gee, I'd really like to hear what else John Mayer has to say on the subject of fatherhood, you are in luck.
"My brother just had a baby," the Raya-platinum member explains in the profile "outtakes," released today. "That'll rattle you, man. I'm looking at these pictures of him giving her a bath when I'm lying in a hotel penthouse in Hollywood and it's almost a cliché. The oxytocin flows freely in my brain when I see that stuff."
Oxtocin! That's a thing, right? So far, so good. But from here on out, things get kind of … confusing.

"[For me,] everything anatomically and chemically is healthy. It works. All the mechanisms are in place. "It's just the life that I have, which is fabulous — it's just a bit more time on the International Space Station. Don't ever let me give you the sense that I don't love being on the International Space Station. It's a pretty cool reason why you haven't settled down — because you're an astronaut. I've never hated it. Sometimes I get upset at the way that it is, but the real question is: Will the appearance of this job prevent what I'm absolutely entitled to psychologically? That's the scary part."
I have truly no idea what this metaphor means, but I think it's safe to say that John Mayer is still DTF.