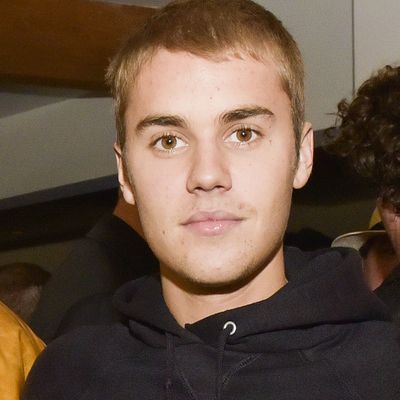 Bieber.
Photo: Rodin Eckenroth/Getty Images
Late last night, millennial sage Justin Bieber posted five Instagram posts showing himself embracing fans, along with the inspiring captions "let's hug each other more" and "everyone needs to just hug more."
As you may have noticed, Biebs has a bit of a Jekyll-and-Hyde quality to him. One minute, he's getting into fistfights with paparazzi and desecrating Argentinian flags; the next, he's posting cryptic poetry and walking shoeless through a park feeding squirrels like a modern-day Francis of Assisi.
But looking at these photos, I'm convinced that this — this force of pure, positive energy — is the real Justin. Just look at the warmth radiating from Justin's face, the tenderness contained in these swoll-armed embraces.