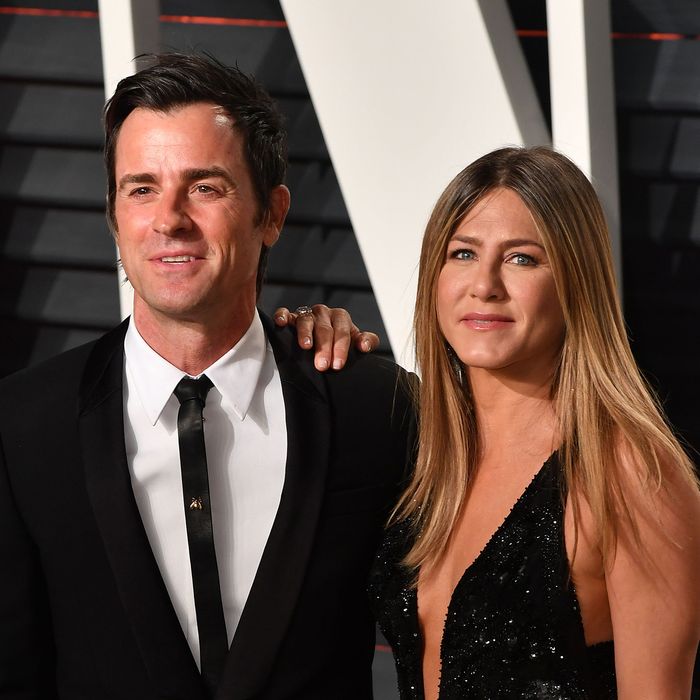 Justin Theroux and Jennifer Aniston.
Photo: C Flanigan/Getty Images
Jennifer Aniston, she of the never-aging gods, somehow turned 48 last month and, to celebrate, she jetted off to Cabo in Mexico with her husband, Justin Theroux. While we initially knew little of how they celebrated the special occasion (other than lounging poolside), we finally have a fun/sad little detail about the day's festivities.
Justin Theroux, you see, bought Jennifer Aniston a piñata.
Except there was no candy in the piñata. There was no smashing of the piñata to see if there was candy. For a piñata to never meet its destiny seems an awful occurrence during a birthday celebration. Surely there must have been a good rationale for ignoring a colorful piñata and in Mexico (of all places!).

As it turns out, Theroux and Aniston simply didn't know what to put in the piñata, according to E! News.

"What are you going to put in it?" Theroux told E! News. "Kale? She doesn't eat candy!"
All we can hope is that the piñata was donated so it can one day live out its full potential.