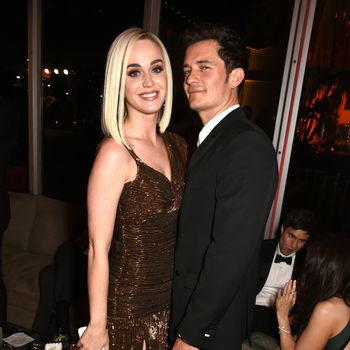 Former partners Katy Perry and Orlando Bloom.
Photo: Dave M. Benett/VF17/WireImage/Getty
Katy Perry must be paying attention to the press coverage of her breakup/break/not-in-a-relationship status with Orlando Bloom. Days after being spotted together at the Vanity Fair Oscars party, reps for the two stars released a statement announcing the couple was enjoying some distance from their relationship. Soon after, though, tabloids began reporting that Bloom was spotted getting cozy with a brunette. Which, of course, had us wondering if that's the real reason the two broke up, er, took a break.

Whatever the case may be, all of this might help explain Perry's evening tweet, declaring that there's a 2017 way of viewing relationships:
Now if only she'd tagged Bloom.