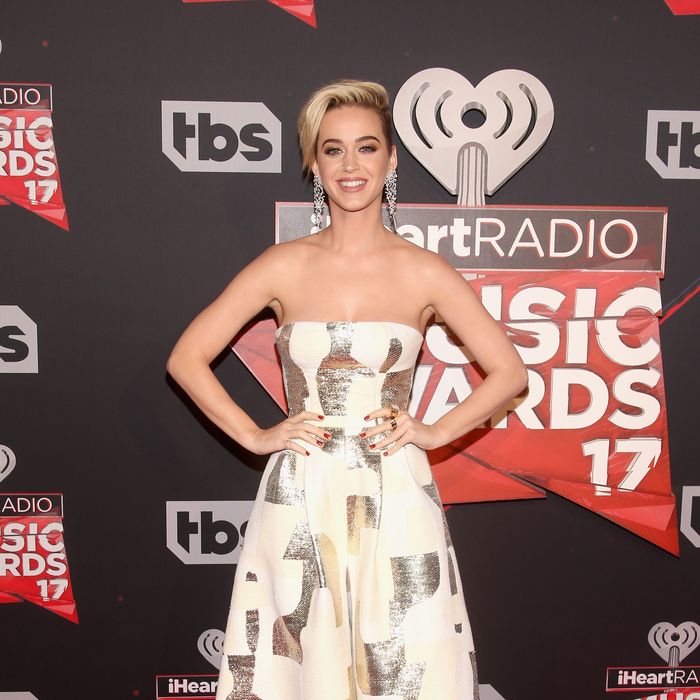 Katy Perry.
Photo: Jesse Grant/Getty Images for iHeartMedia
What would we do without telescopic lenses and zoom-in capabilities for viewing photos? If not for the intense, close-up scrutiny that both allow, perhaps we might've never noticed that Katy Perry walked the red carpet at the iHeartRadio Music Awards with not just a new hairstyle but with the remnants of her earlier quinoa meal.

You see, bits and pieces of quinoa (the stubborn little things!) were stuck in Perry's otherwise spotless, million-dollar smile.
Given that every other detail of Perry's look for the night was just right, we're chalking this up to some last-minute munching. Oh, and Perry is now accepting applications for new friends. Ones, she wrote on Instagram, who will happily tell her she has quinoa stuck in her teeth.