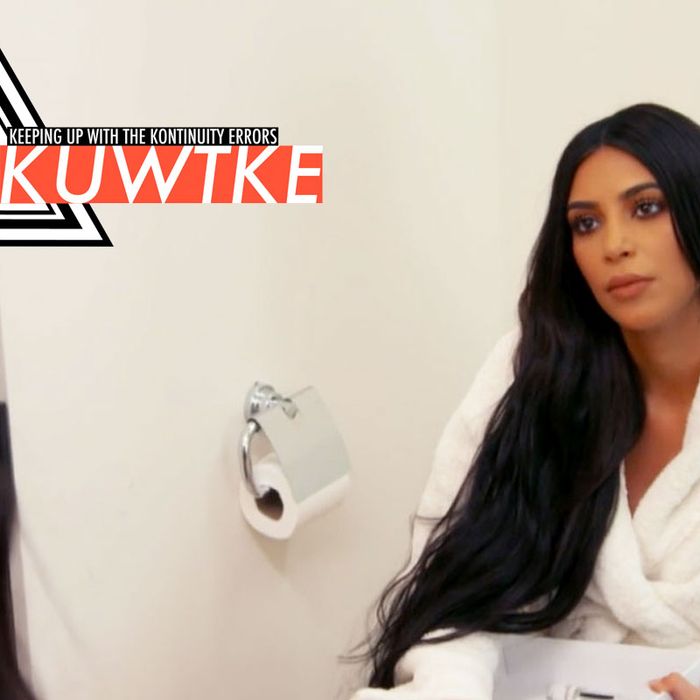 Photo: Courtesy of E! Entertainment
After a long hiatus, E!'s longest-running drama Keeping Up With the Kardashians is finally back for its 13th season. Real life has really happened to our favorite family, so this season means a lot to dissect and discuss. You know I hate to keep you waiting — let's get to it, friends.
On this week's episode of KUWTK, our A plot was the future of DASH; our B plot was Khloé's new relationship with baby NBA player Tristan Thompson; our C plot was Kourtney's never-ending relationship drama with Scott; and our D plot was WHEN WILL WE SEE WHAT HAPPENED AFTER PARIS! #LEGGO
Scene 1/Cold Open:
As all desperately anticipated seasons of Keeping Up With the Kardashians begin, season 13 opened with Jonathan Cheban and Kourtney Kardashian. The professional pal and "Food God" joined Kourtney for a jaunt through New York City's DASH store. The magnificently boring duo were accompanied by some of Kourtney's youngest family members, Mason, Penelope, North, and her utter disgust for her store. Having not set foot inside her establishment in quite some time, Kourtney was saddened to find her store was a time machine to "2009" and that its brand was far from her and her sisters' ever-evolving one. Jonathan thinks the ladies should update their brand to include more "streetwear" and cut-up T-shirts. Kourtney calls Kim, who doesn't quite understand the dire need to update DASH and plans to revisit the issue when in Miami with Kourtney and Khloé. Overwhelmed by mediocrity, Mason begs his mother to leave, but only after telling her he hates the store. This scene was filmed on September 10, 2016.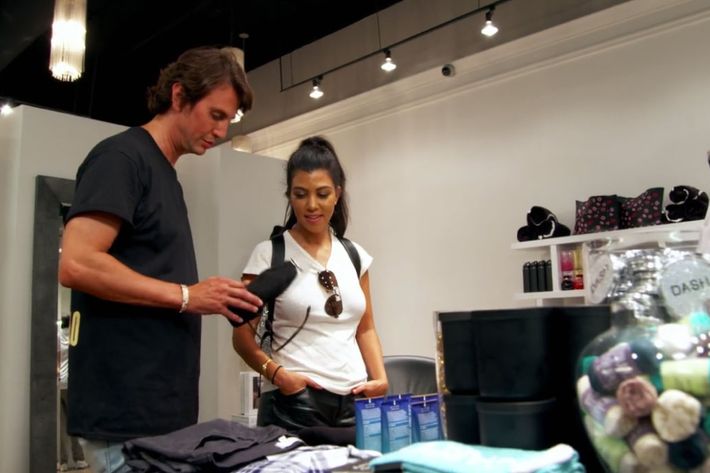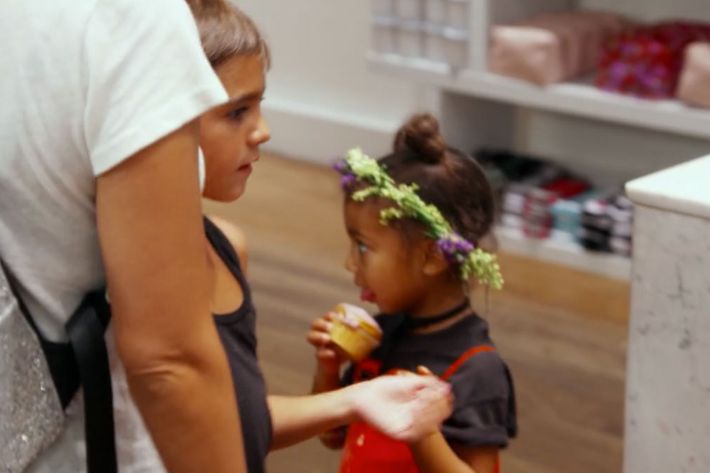 Scene 4:
Once in Miami, Kourtney has dinner with Khloé, Scott, and a few friends. Scott, who arrives late and is clearly inebriated, annoys Kourtney and Khloé in under 60 seconds. Kourtney regales with the story of her Disney World visit with Scott and their kids, only to have Scott describe the experience as awful and admitting to wanting to "kill himself" at the greatest place on earth. Scott's also noticed that his daughter Penelope is developing a "mood" like her mother. This causes him to warn his friend David against letting his cute kids sway him and his wife into wanting children. Unless of course David wants his wife to leave him shortly after, much like Kourtney left him. Like every other season before this, this season introduces Kourtney's story line, which is struggling to define her relationship with Scott. This scene was filmed on September 13, 2016.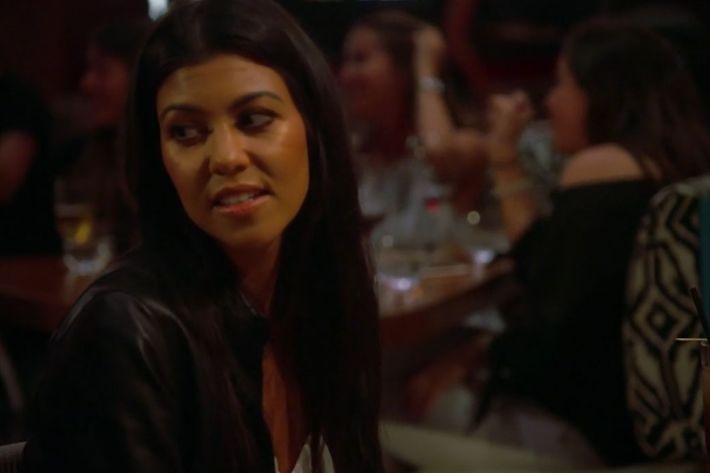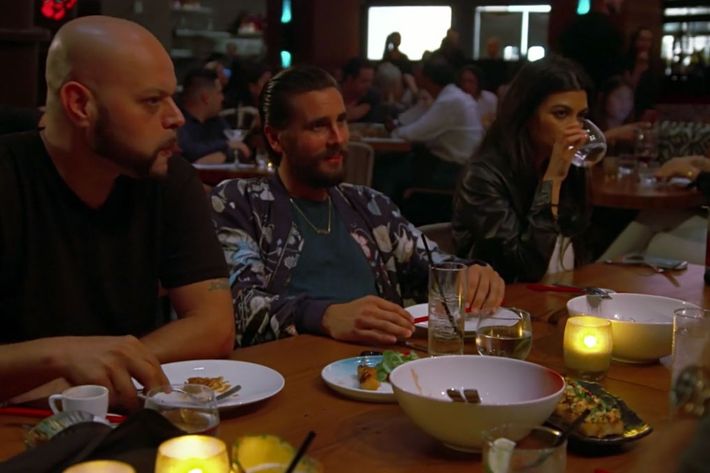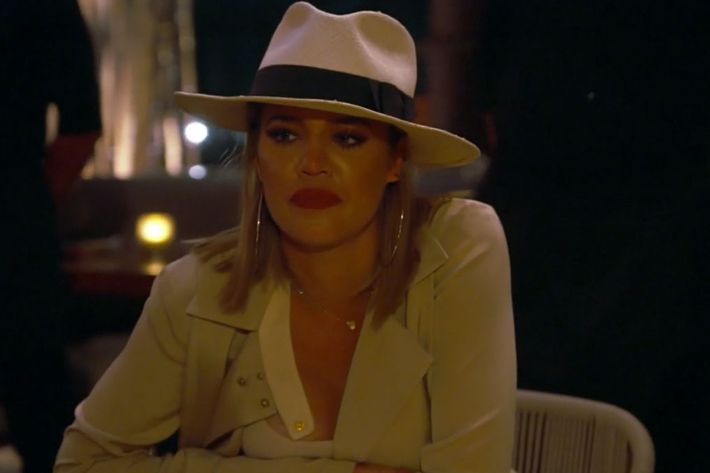 Scene 6:
Finally, after ten long minutes without her, Kimberly West joins the episode. Hair blowing in the Miami wind, Kim asks Khloé about her past few weeks, including her trip to Mexico with new boyfriend, Tristan Thompson. Unlike the way she discusses her "personal life" with Kourtney, Khloé withholds information about NBA player Tristan Thompson from Kim for as long as possible. Khloé believes that Kim is incapable of keeping her mouth shut — until she's ready to introduce Tristan to Kim, she's staying mum. Still, Kim desperately needs to know why Khloé was galavanting around Cabo with a "whole new crew." Khloé barely explains herself and tells Kim to mind her business. This scene was filmed on September 15, 2016.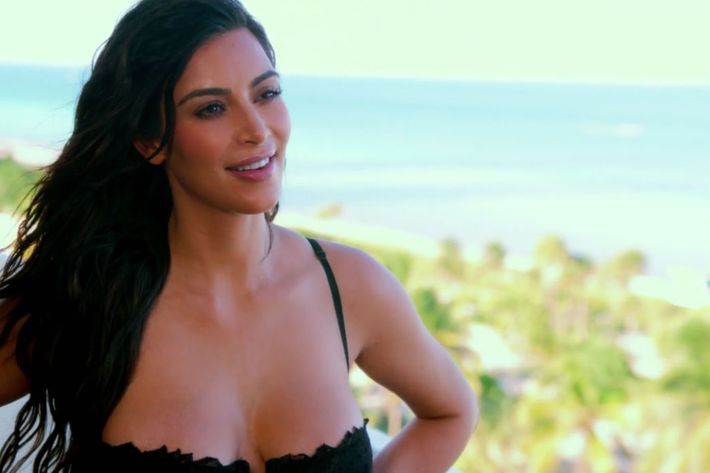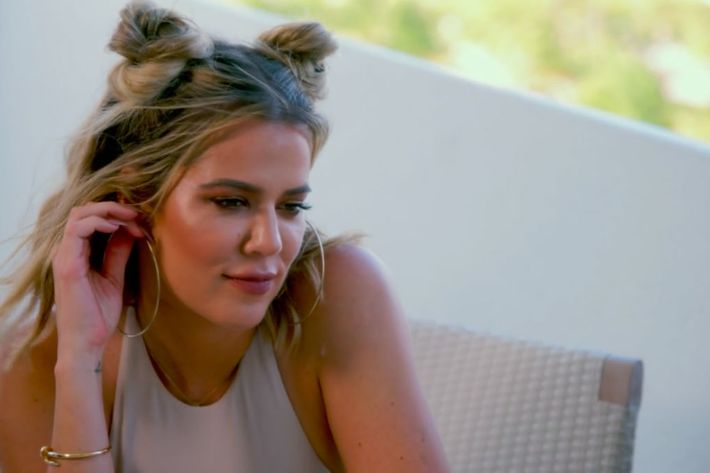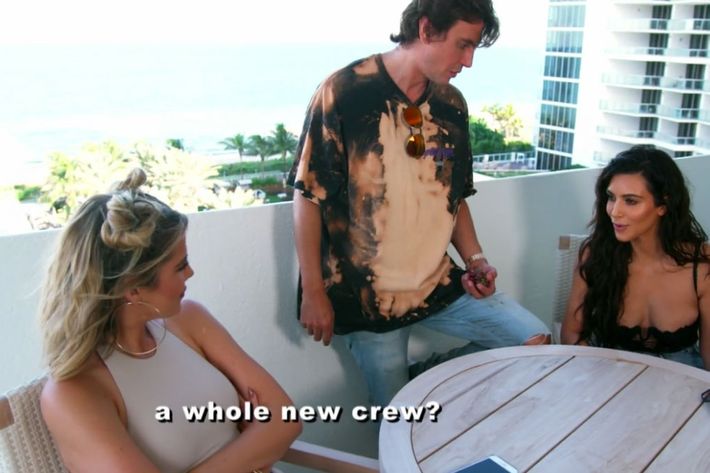 Scene 7:
In Khloé's hotel room, she, Kim, and Kourtney talk about DASH's future. Kim and Khloé have all but mentally thrown the store in the trash, but Kourtney is still very attached and thinks the stores just need to be updated. Kim says she's already made an executive decision to sign all three of their names on the dotted line to sell DASH to a major department store*. This was their original goal for the store; Kim and Khloé assume it's a no-brainer — the store doesn't represent them anymore and they barely have any hand in the management. Kourtney, on the other hand, is unwavering on her need to keep DASH. To appease their sister, Kim and Khloé set a time to visit DASH Miami. Like the scene prior, this scene was filmed on September 15, 2016.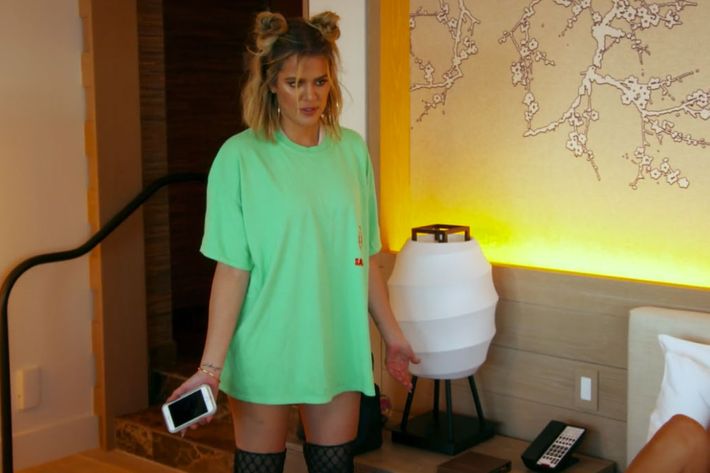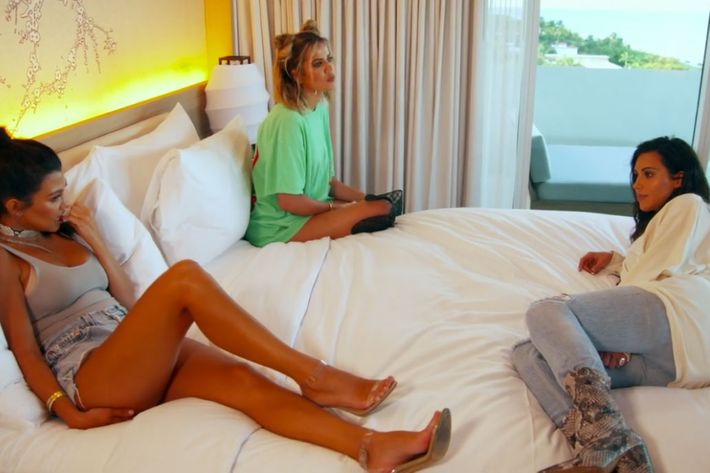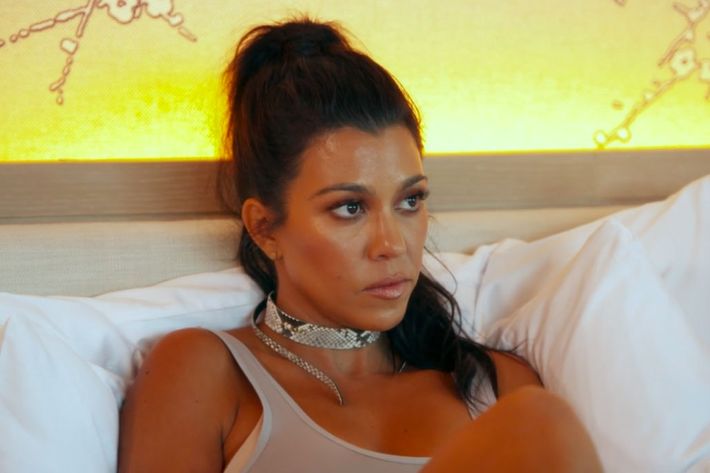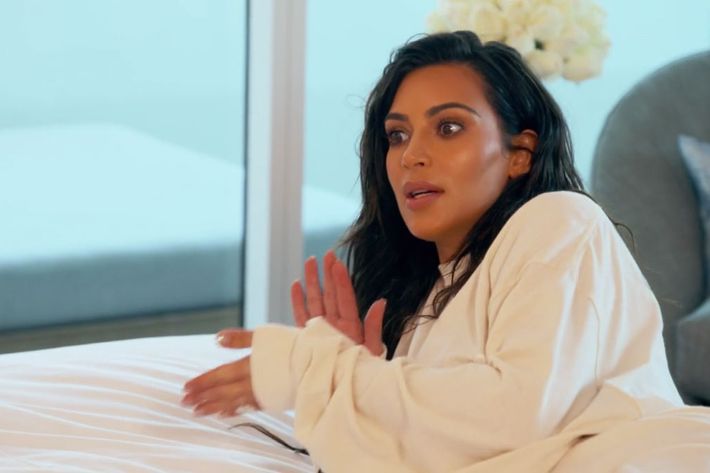 Scene 9:
That same day, Kim asks Khloé more questions about Tristan. Confused by the ample amount of Khloé's XXL and XXXL Pablo merch and new lingerie, Kim prods for more details. Yet again, Khloé tells her sister to mind her business and maybe use her curious energy to ask her kids some questions. Kim obliges but not before making sure Khloé knows the whole world can see the bruises on her legs and hickeys on her neck. Though they're in different loungewear, both Kim and Khloé's glam is the same as Scenes 6 and 7, meaning this scene was also filmed on September 15. Busy day in Miami!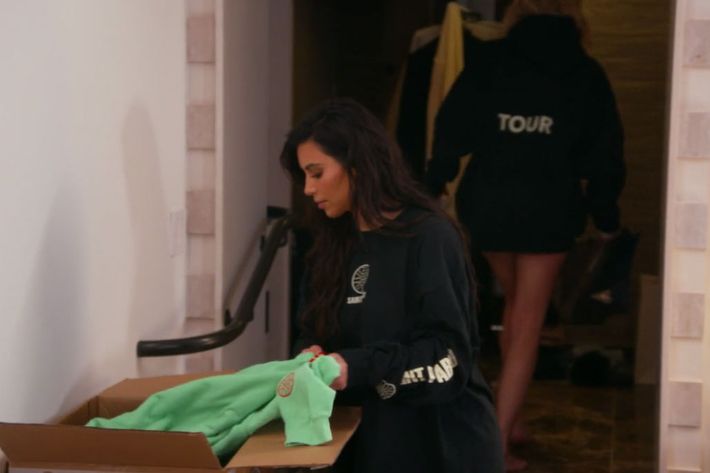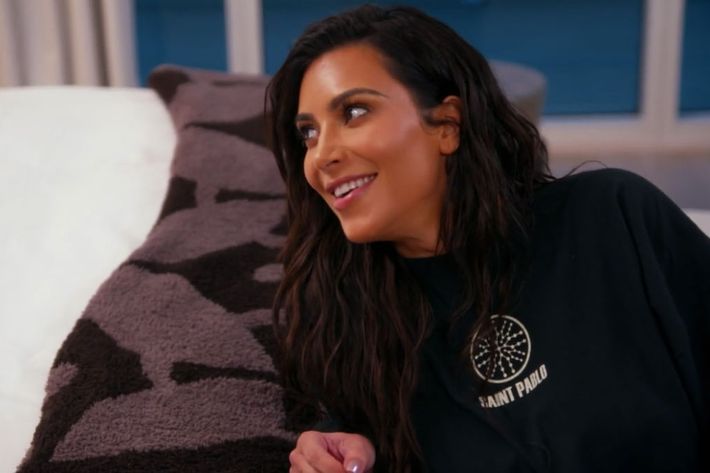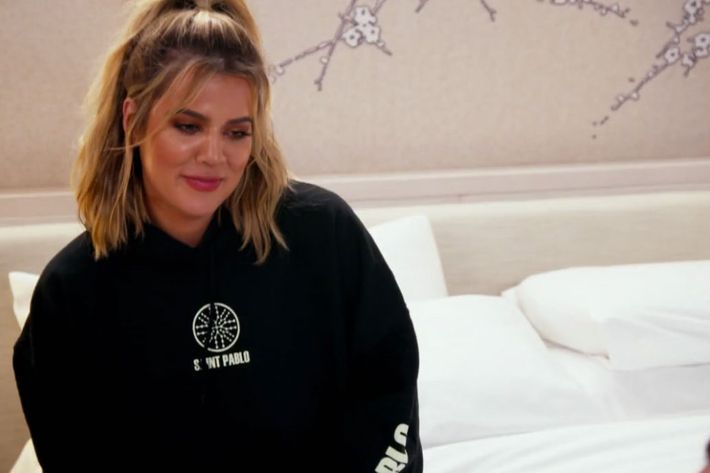 Scene 11:
Khloé has lunch with Kourtney, food-and-fame-connoisseur Jonathan Cheban, and harmless attention-seeker Simon Huck. While Khloé texts her boyfriend, Kourtney talks about how her world travels have caused her to miss three weeks of church in a row. Bored by Kourtney's pious performance, Simon asks Khloé if she's in love with her new man. She refuses to say because she doesn't want Jonathan or Simon to spill any details about her life to Kim, but does admit to really liking him! Jonathan is scandalized that Khloé would think he would tell Kim anything even though he literally lives in the crevices of her behind. Khloé nonetheless stays quiet but reveals she loves torturing Kim by withholding information, which she accomplishes by redirecting her sister's attention with compliments on her Balmain. This scene was filmed on September 14, 2016, one day before Khloé told Kim to "mind her fucking business" as it relates to Khloé's love life.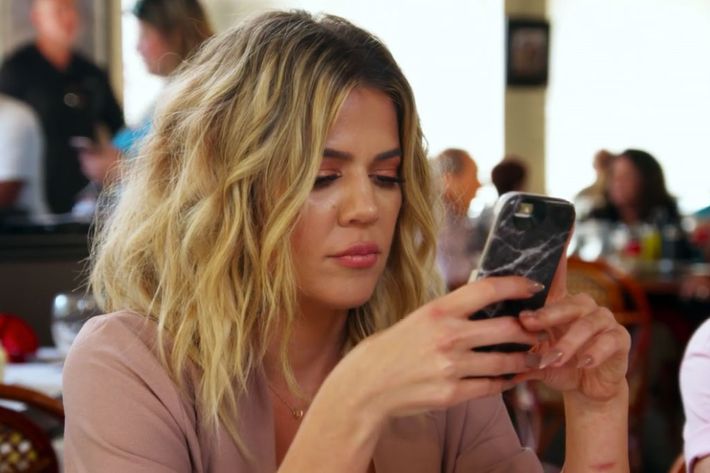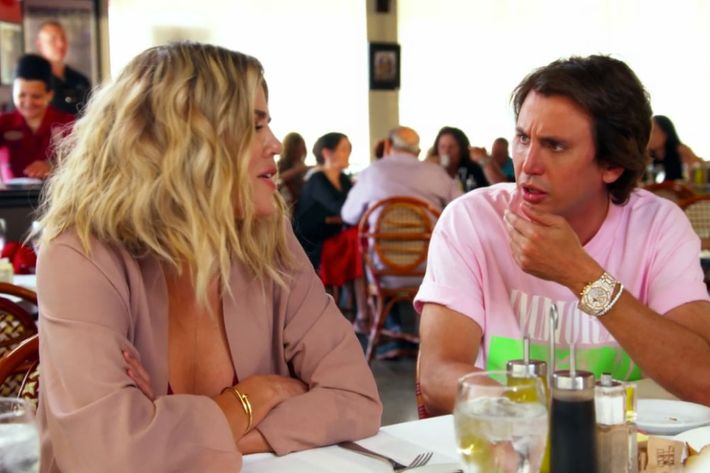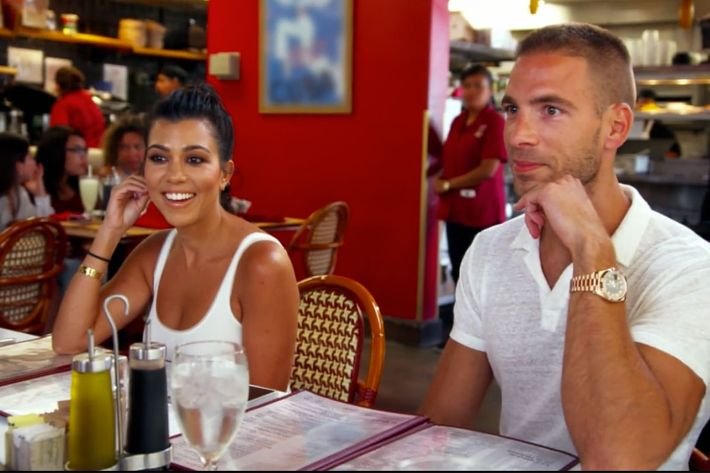 Scene 12:
Kourtney succeeded in getting her sisters to visit DASH Miami, and it does not go well. For starters, Kim and Khloé walk in and look around like they're in DASH Hell. Kim groans that there is "no way to salvage any of this" as though a hurricane had hit Calabasas and it was up to the city's First Family to rebuild it by hand. Kim's solution is to start giving trinkets away for free at checkout to lower the inventory as quickly as possible. This turns out to be a bad business move because some of the most gaudy accessories in the store are their best sellers, according to an employee. Home Depot's latest tool Jonathan also thinks the store sucks and uses terrible fonts for their products. Despite her sisters' sour attitudes, Kourtney admires the floors and insists they can simply make things better if they put themselves to work. Kim and Khloé firmly disagree. The scene was filmed on September 16, 2016.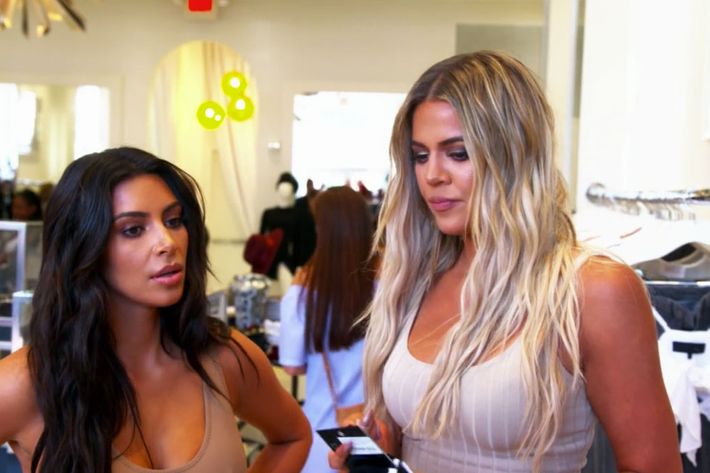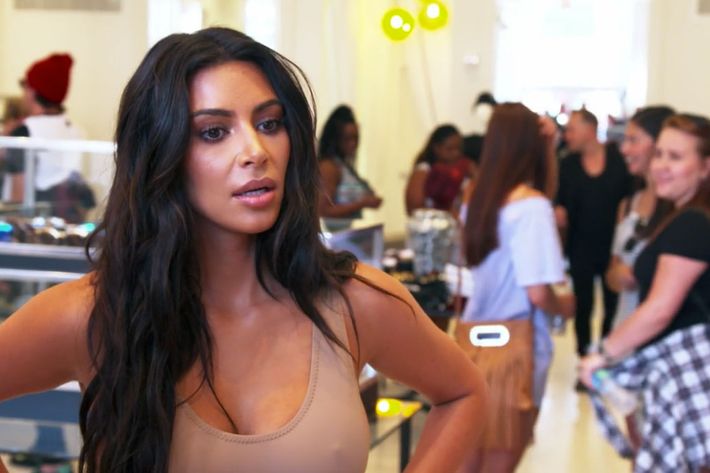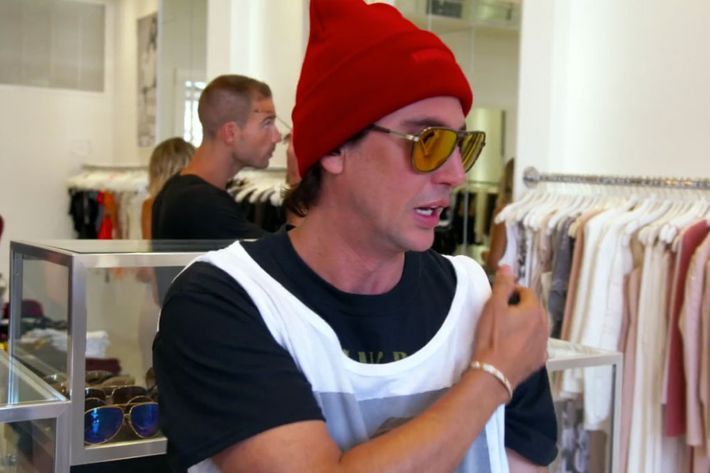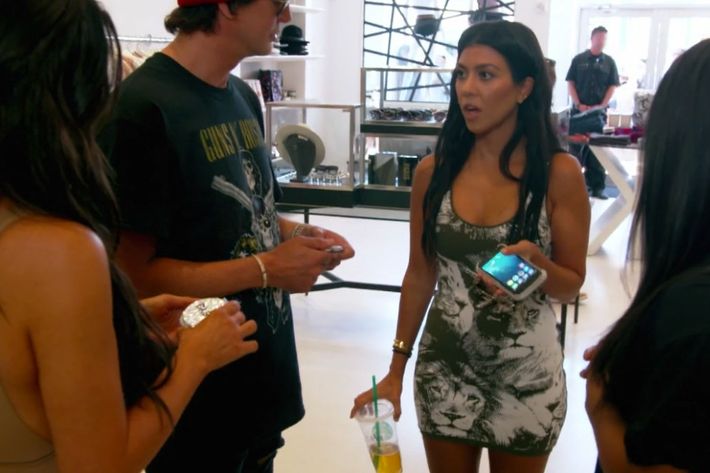 Scene 13:
After fleeing DASH, the sisters and their assistants, Jonathan and Simon, visit another clothing store to look at things they would actually buy. While shopping, Khloé calls her actual assistant to semi-stealthily book additional hotel rooms for her the boyfriend, friends, and security also joining them in Miami. When Kim asks Khloé why she hasn't asked for her help in securing rooms and tickets for Kanye's show, Khloé tells her that it was simpler to just have her assistants deal with one another. Like Scene 12, this scene was filmed on September 16, 2016.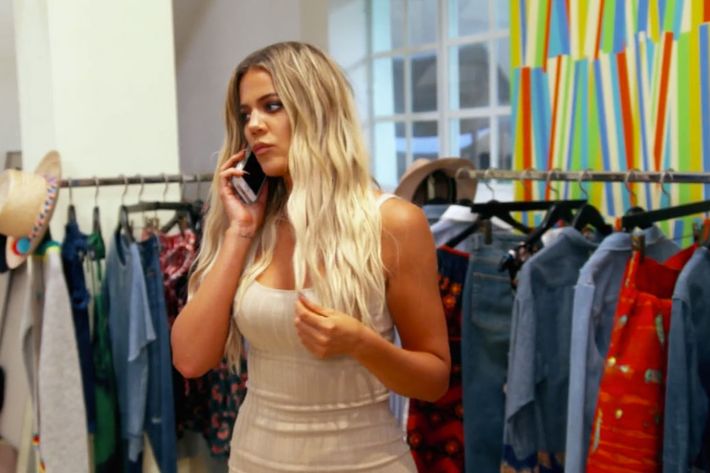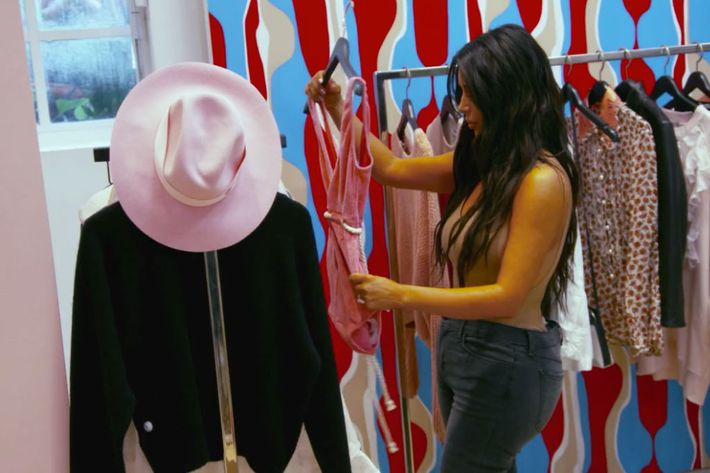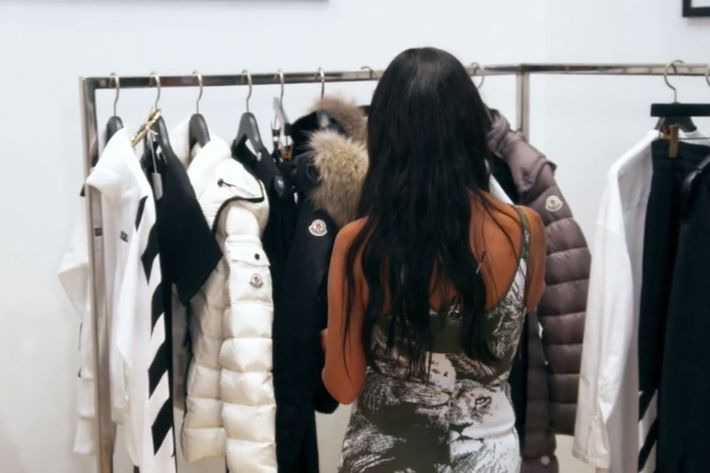 Scene 15:
At their hotel, Kim, Khloé, and Kourtney continue to talk about the future of DASH. Kourtney maintains her stance that all the store needs is a few updates, but Kim and Khloé scream at her to change her mind. Khloé's argument is that Kourtney is extremely lazy and would rather live in Nantucket with a horse, meaning she doesn't have the skills to put the time and effort into DASH that it truly needs to succeed. Aside from looking despondent, Kourtney says an app is coming, which Khloé thinks she'll be finished with in "four years." Kim mimics Kourtney's monotone voice to further harp on the fact that she's an idiot for wanting to keep this store alive. Even though they visited DASH on September 16 in Scene 12, this final plea to Kourtney to sell DASH was filmed the day before, on September 15.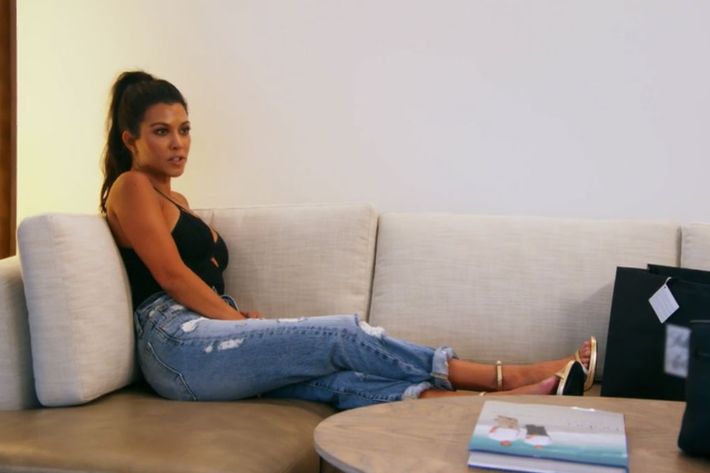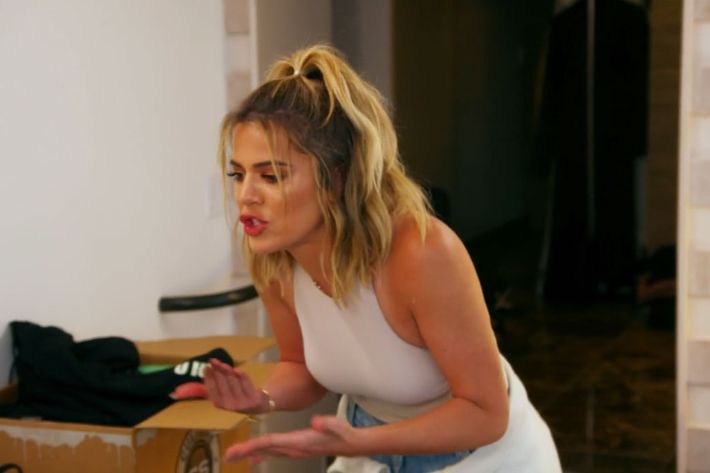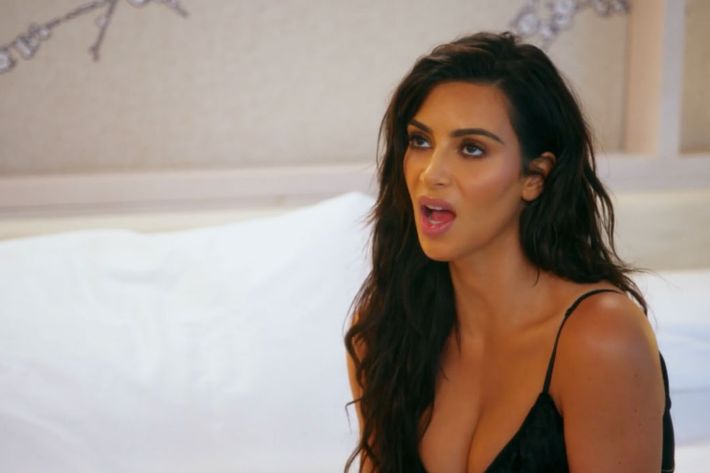 Scene 16:
While Kim sits on the toilet in a robe smelling possible scents for her body, Kourtney corners her about DASH. Kourtney explains that she's so connected to the store because it was their first joint business venture as sisters, and it represented a new beginning after their father's passing. Kim, now more understanding of Kourtney's reasoning, decides that she will pocket her threat and promises to keep Kourtney's emotions in mind before making a business deal. After settling this, Kim asks Kourtney why Scott has decided not to come to Kanye's show that night. The whole family is going, but Kim got a note from Scott saying he didn't want to impede on Kourtney's night out. Kim doesn't like him feeling left out, and has Kourtney call him to reinvite him. Kourtney does, and Kim counts this as Kourtney's good deed for the day. Like 50 percent of this episode, this scene was filmed on September 16, 2016.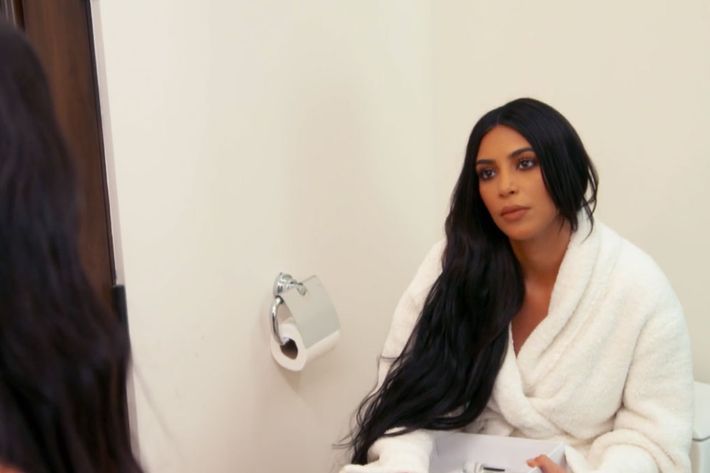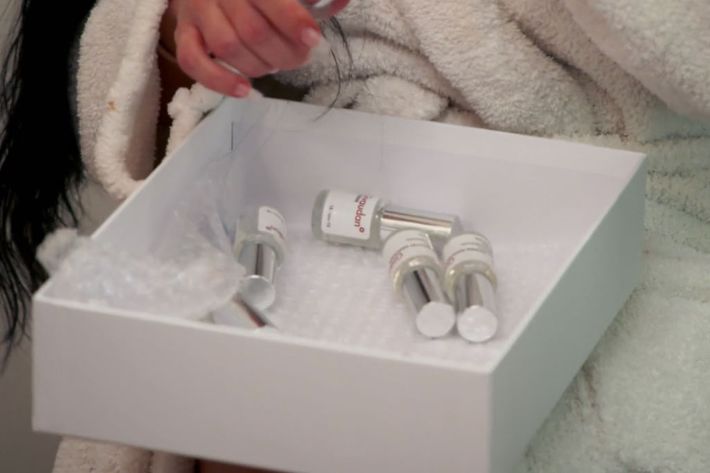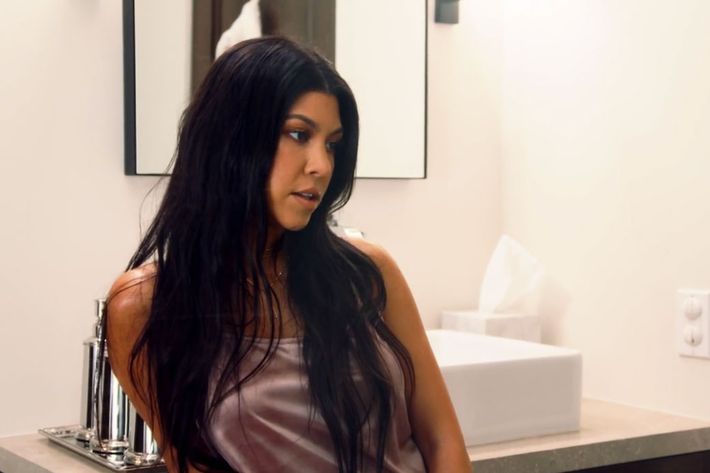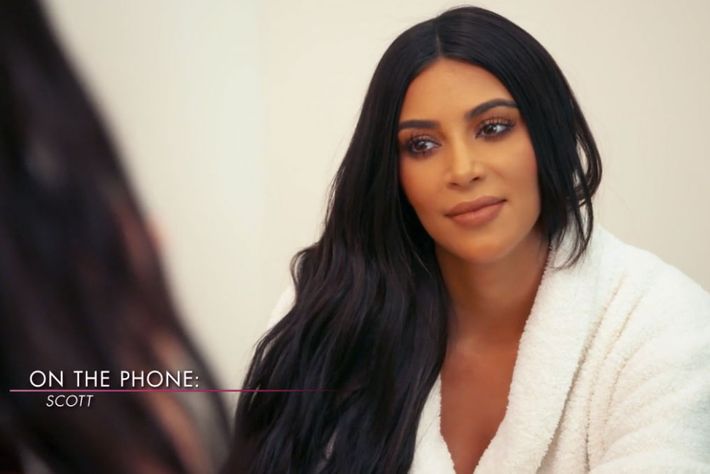 Scene 17:
Backstage at Kanye's show, Khloé finally introduces Kim and Kanye to her boyfriend, Tristan. Kim is giddy, but she quickly loses track of time badgering her sister for details as Kanye is preparing for his show. At this point, she ferociously Snapchats her boo getting into his harness and taking the stage. Kanye smiles like he's looking at a parent embarrass him before his act at a talent show. Once the show starts, Kim and her sisters sing along to "Famous" and bop their little heads like they've not seen this show 100 times before. Unfortunately, the footage from the concert isn't nearly as good as what you surely saw on your friends' Snapchats last summer. Like the scene before, this scene was filmed on September 16, 2016.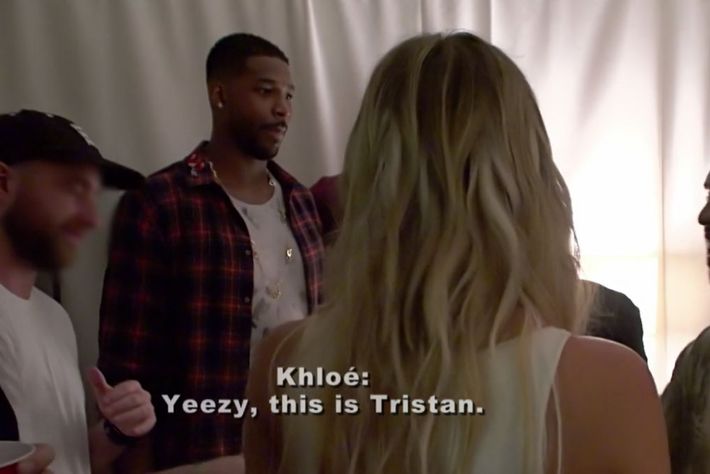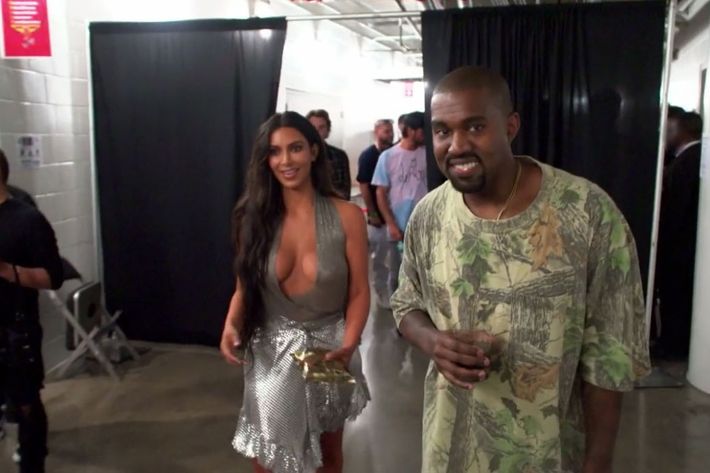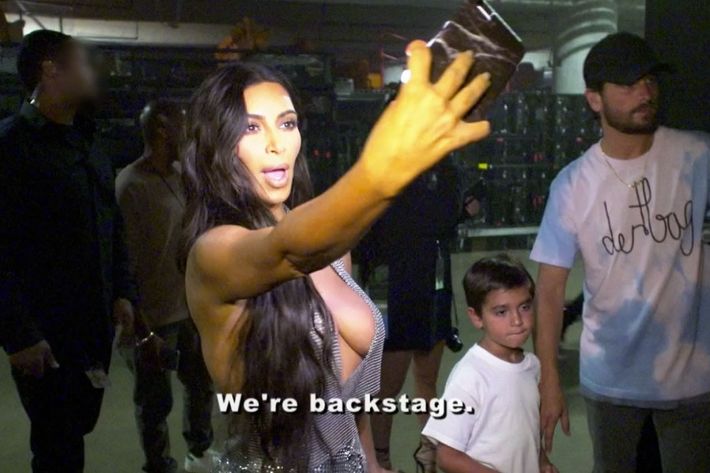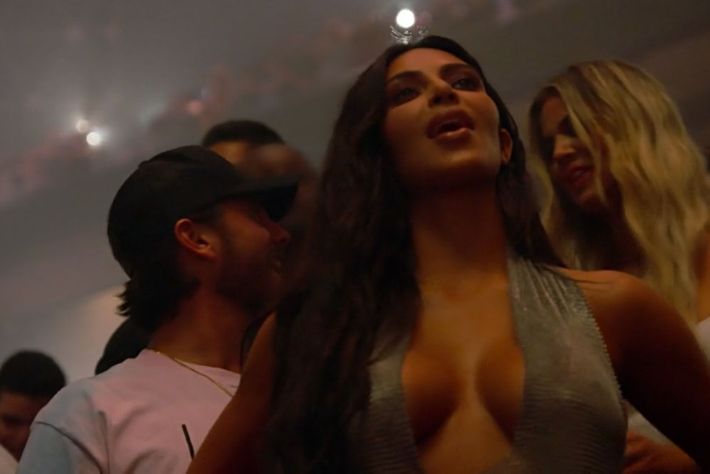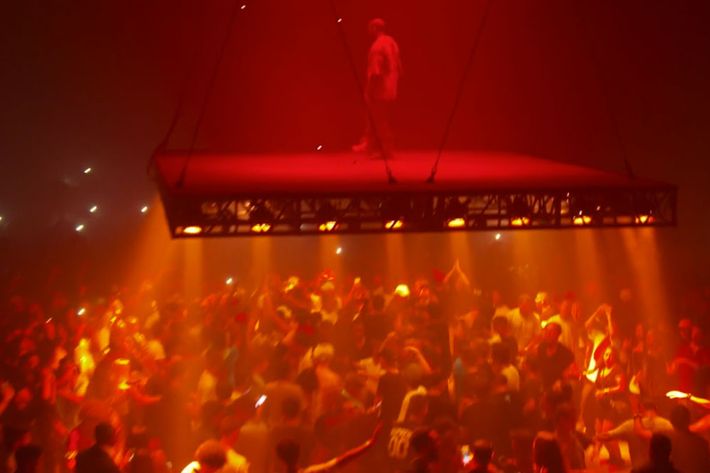 Scene 19:
Back in the Promised Land, Calabasas, California, Kristen Mary Houghton Kardashian Jenner shows her face at Khloé's home to discuss DASH. Like the majority of her daughters, Kris thinks it's wise to sell DASH, and the only holdup for her is the final offer and upfront payment from the department store. The family is ready to sell, but Kim, who has been swayed by Kourtney's emotions, thinks it might be best to keep at least the Miami location, rebrand, get a new buying team, and reevaluate selling the store down the line. Finally, the family agrees, even though it took four months, as this scene was filmed on January 5, 2017.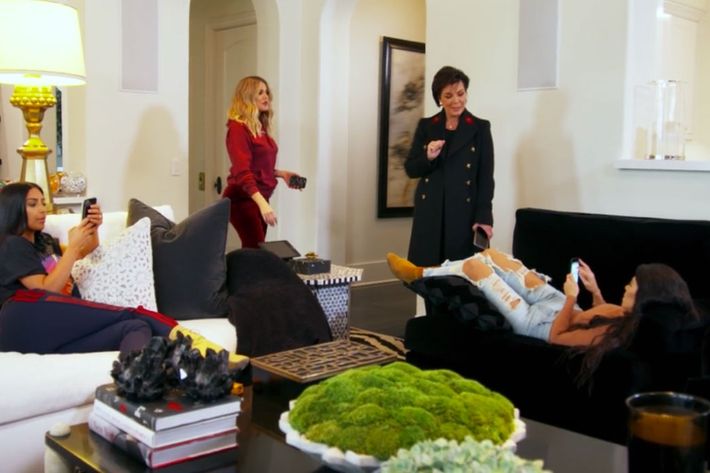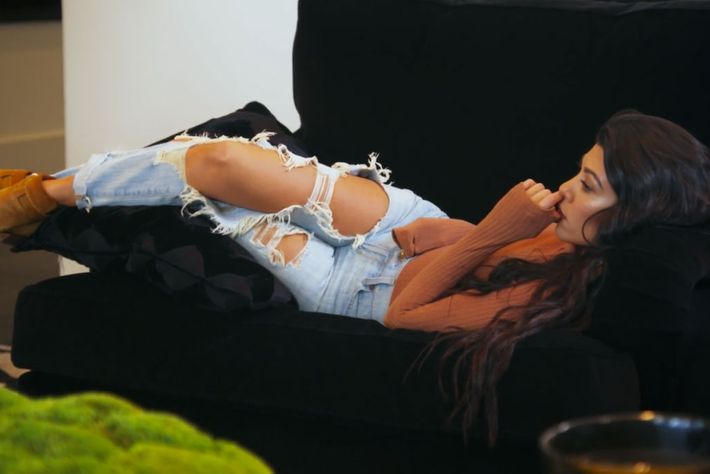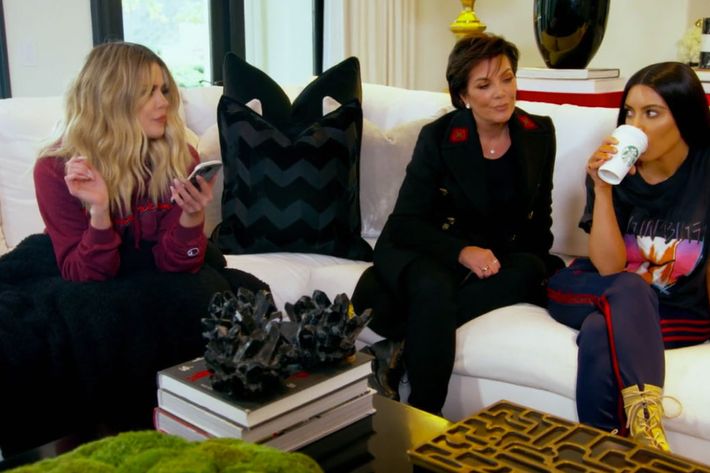 It feels good to be back, doesn't it, Dolls? Make sure to keep this tab open so you're the first one here for next week's KUWTKE recap of Keeping Up With Fuck DASH. #MasonIsAlwaysRight