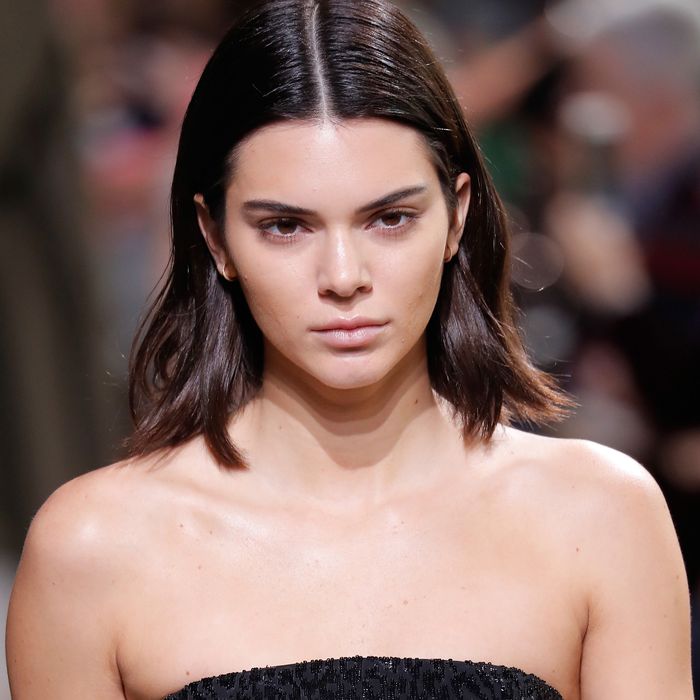 Kendall Jenner.
Photo: JP Yim/Getty Images for Michael Kors
Just months after Kim Kardashian was held up at gunpoint in Paris and had more than $10 million in jewels stolen, her sister Kendall Jenner has reportedly been robbed as well. According to TMZ, Jenner's Hollywood Hills home was burglarized of $200,000 worth of jewelry on Wednesday.
Law enforcement sources told TMZ that Jenner was away from the house from noon until around 8 p.m. She then hung out at home for a few hours before she noticed something was off. After going into her bedroom around 1 a.m., she reportedly realized that some of her jewelry was missing, at which point she called the cops. There was allegedly no sign of forced entry, and TMZ reports that the cops have no suspects so far.
Jenner's burglary is the latest in a series of celebrity home invasions in the Los Angeles area, TMZ reports: Alanis Morissette, Cesar Millan, and Derek Fisher have all reported break-ins, as well.
Update, March 16, 2017, at 2:30 p.m.: According to TMZ, law-enforcement sources are now saying that Jenner was having a party at her home on Wednesday night when the theft occurred. She reportedly left for an hour around midnight — with her friends still in the house — and when she returned, she discovered her jewelry box was open. "Our sources say there was absolutely no sign of forced entry and they are certain the thief knew exactly where Kendall kept her bling," TMZ reports.