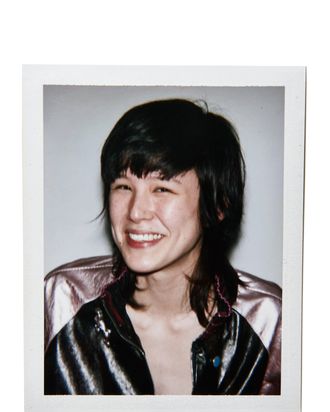 Kennah Lau wears a Marc Jacobs bomber jacket, photographed by Lucas Michael.
Photo: Lucas Michael
Kennah Lau is fresh off an initiation into one of fashion's most sought-after cliques. That would be Alexander Wang's self-described Wang Gang. The artist-turned-model made her debut at Wang's uptown show this season, stomping through a defunct theater in a mesh-insert minidress. Since that memorable beginning, she's had a breakneck first Fashion Month, walking in Emilio Pucci and Mulberry, among others. And she finished things up with none other than Balenciaga.

Her tattoo sleeve, septum ring, and Wang-approved cool-girl exterior belie the fact that she's a low-key cat lady at heart, as the illustrations on her feline-filled Instagram account attest. Read on for her lightning-round answers to our interview.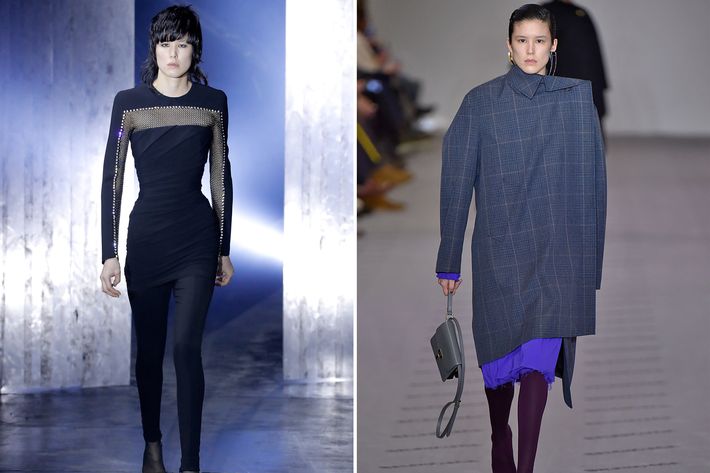 If you could speak to animals, which animals would you want to talk to? Cats! I find them incredibly comforting, and I try to find them in every city I'm in. If I could speak their language, I'd have to search a little less hard.

Sneakers or slippers? Slippers.
What's something your social-media followers don't know about you? I'm incredibly anxious/cannot chill.
What was the last website you looked at? BBC News. I'm having a hard time finding a news source that follows world news, not just Trump stories. America is very self-absorbed, and I just need to see other countries' news.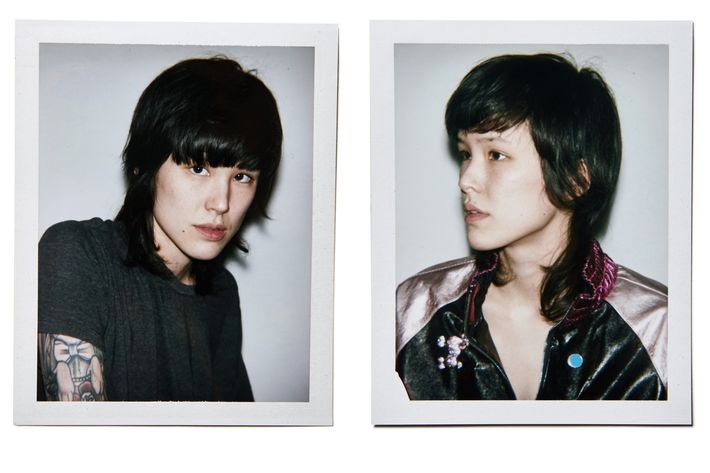 If you could be outfitted by one designer for the rest of your life, who would it be? Alexander Wang, because his designs always stand out but still manage to be simple.
What time is your alarm set for in the morning? 6:45 a.m. I wake up early to have "me" time.
What do you eat for breakfast? Honestly, coffee.
If you had only three things you could eat for the rest of your life what would they be? Rice, miso soup, avocado.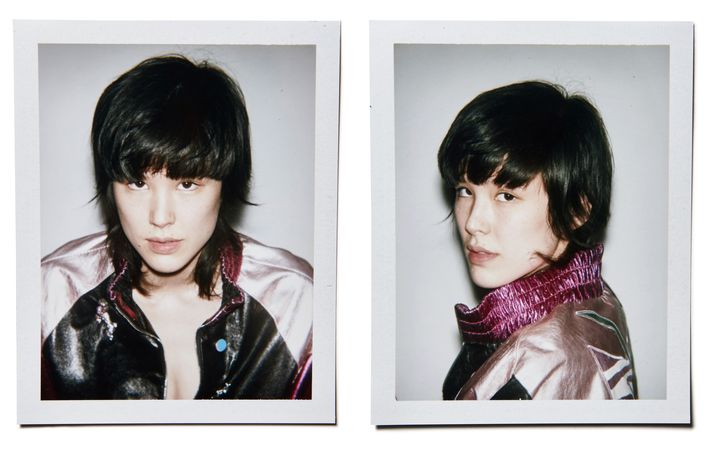 Fuck /Marry/Kill? My husband/married so, also my husband/Putin.
Person you wouldn't mind being trapped in an elevator with? My sister. She's 7.
If you could tell Donald Trump ONE thing and make sure he would listen, what would it be? I would ask him if he is a sad man and does he sleep well at night.
If you were a color, what color would you be? Black.
Marc Jacobs metallic leather bomber jacket, $4,900 at marcjacobs.com.