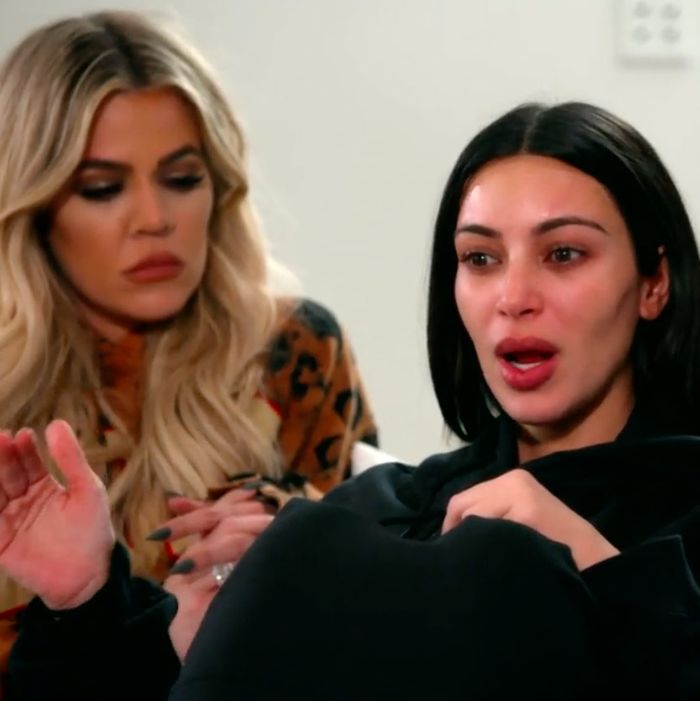 Kim Kardashian on Keeping Up With the Kardashians.
Photo: Courtesy of E! Entertainment
In a teaser for next Sunday's episode of Keeping Up With the Kardashians (season 13 premiered last night), Kim Kardashian opens up for the first time about the traumatic experience of being robbed at gunpoint in Paris last October. Kim's social-media channels were silent for months after the robbery, but since January, she has returned to public life, and it appears that she's finally ready to speak about the experience on her own terms.
"I was like, I have a split second in my mind to make this quick decision," Kim tells Khloé and Kourtney in the clip, before beginning to cry. "Am I gonna run down the stairs and like, either be shot in the back — it makes me so upset to think about it — but, either they're gonna shoot me in the back, or if I make it and they don't, if the elevator does not open in time, or the stairs are locked, then like I'm fucked. There's no way out."