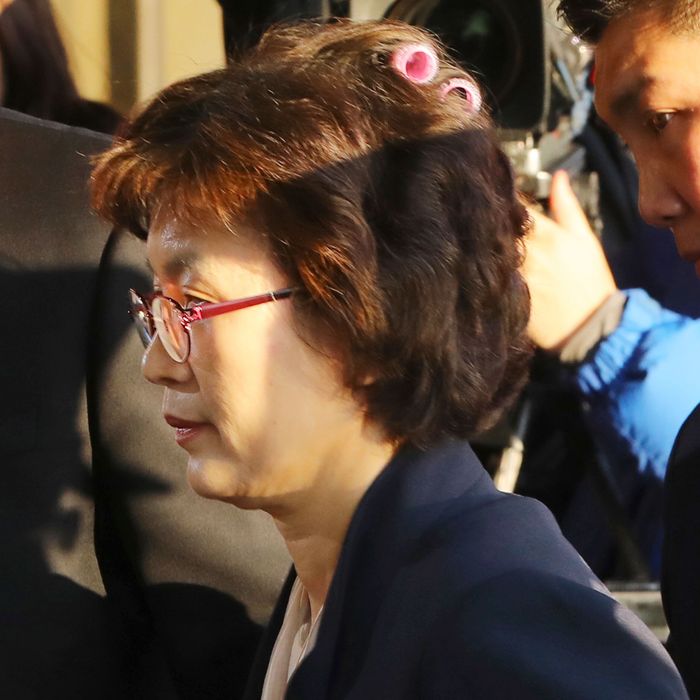 South Korean judge Lee Jung-mi appears in court with rollers in her hair.
Photo: Kim Ju-sung/AP
A woman left for work the other day, with the evidence of an overnight roller set in her hair. No ordinary woman — she was hardworking public servant acting Chief Justice Lee Jung-mi, who was overseeing the impeachment trial of South Korean president Park Geun-hye, reports the Washington Post. Appearing in court three hours before she read the verdict officially removing Park from office, Lee (the only female among the eight constitutional court judges) and her pink plastic rollers quickly became an internet sensation.
Lee was praised for her DIY approach to hair and Korean netizens favorably noted that her less-than-finished appearance contrasted from Park's always-perfect hair (during the 2014 Sewol ferry crash, Korean newspapers reported that she spent an alleged 90 minutes that day getting her hair styled). Consider Lee and her rollers the new Power Curl (that have nothing to do with CrossFit).