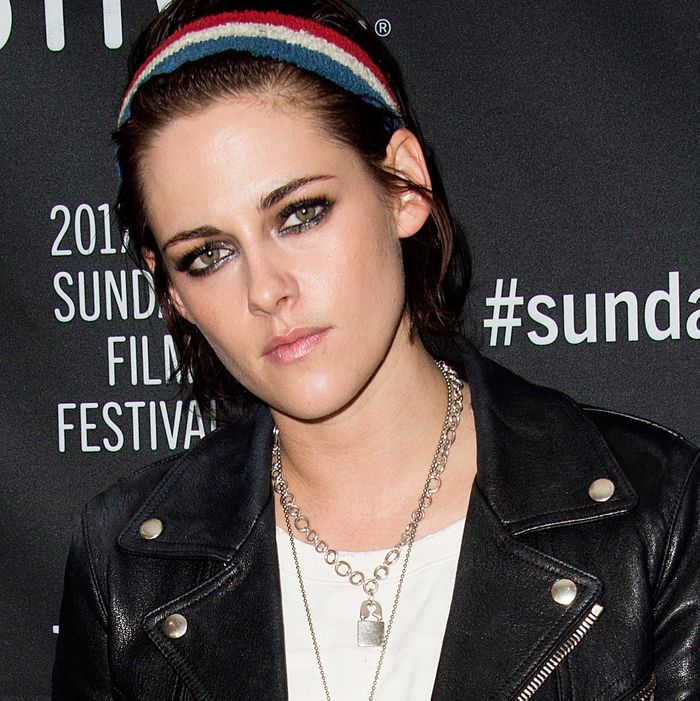 Kristen Stewart isn't a social media fan.
Photo: VALERIE MACON/AFP/Getty Images
Kristen Stewart may be an expert in the art of nonverbal communication, but even she has trouble interpreting text messages. In the lead-up to her film Personal Shopper, Stewart appeared on the cover of V Magazine's "free spirit" issue, where she expounded upon the drawbacks of technology.
"When you speak to someone on the phone, that is a decipherable, understandable exchange," she said. "But with text and social media, it's essentially a dialogue with yourself and your interpretation of a shadow. It's not invalid; it's a new language." She went on:
You also become addicted to that hit by yourself and with yourself, every seven minutes or so, and you end up wasting so much time just validating something very superficial in yourself. It has definitely changed us.
Note to Kristen: if you need your own Walden moment, there are options.