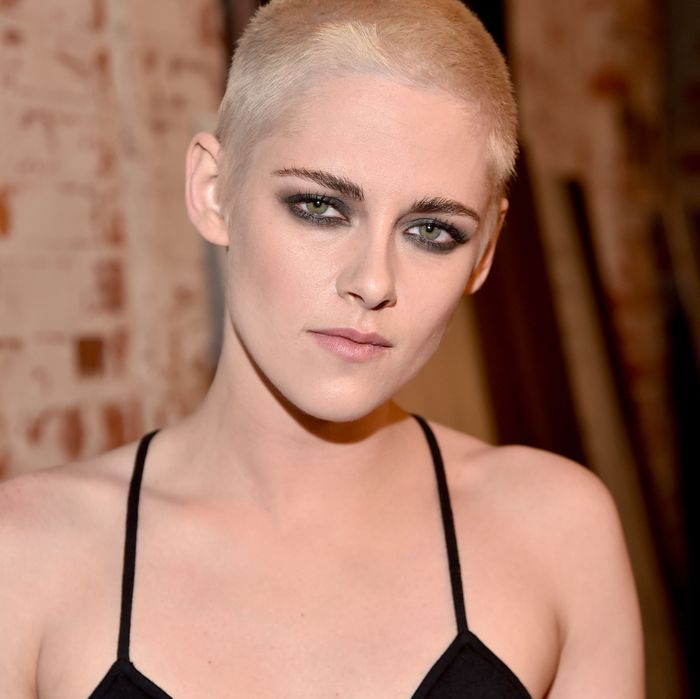 Kristen Stewart shaved her head.
Photo: Alberto E. Rodriguez/Getty Images
Like some other famous ladies before her, Kristen Stewart recently shaved her head and now has a platinum buzz cut. But the notorious red-carpet fidgeter appears to have forgotten that shaving your head also means that you literally have no hair. At the Los Angeles premiere of her movie Personal Shopper, Stewart ran her fingers through, well — nothing, after realizing that her Bella Swan locks were no more.

Cheer up Kristen, much like removing your braces in the ninth grade, that phantom feeling will pass soon. On the upside, consider all the relieved neck strain you'll have now when you headbang.