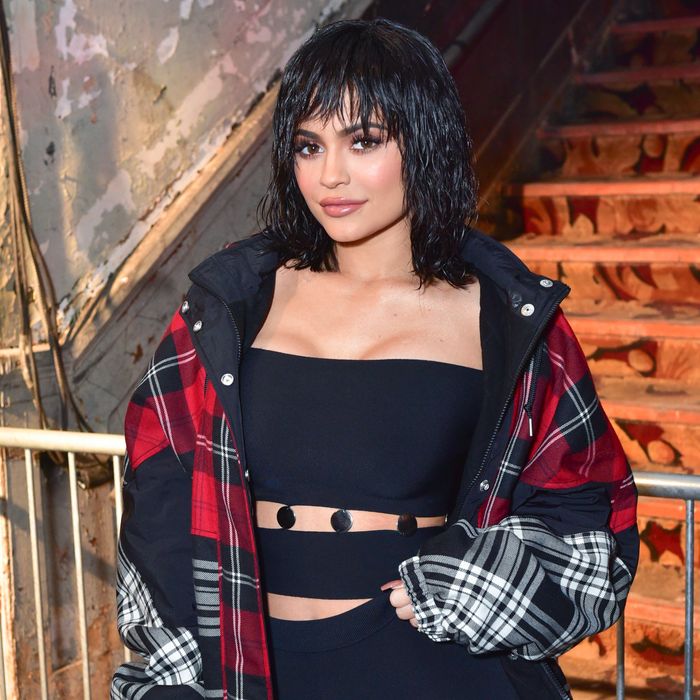 Photo: Sean Zanni/Patrick McMullan via Getty Image
Naughty makeup names are nothing new, but are Kylie Jenner's blushes beyond the pale? Critics began flaming the reality-TV star since she posted a sneak peek on Instagram earlier this week of boxes emblazoned with the names "Virginity," "X Rated," "Hopeless Romantic," "Hot and Bothered," and "Barely Legal." The cheeky powders went on sale Friday.
It's hard to resist making puns about blush — NARS Orgasm, anyone? — but people on social media have complained that the names sexualize young women. That's especially dicey given the age range of Jenner's fan base, not to mention her relationship with Tyga. The couple made their relationship publicly official in 2015 when she turned 18, but the rumor mill started churning about them in 2014, when she was still underage.