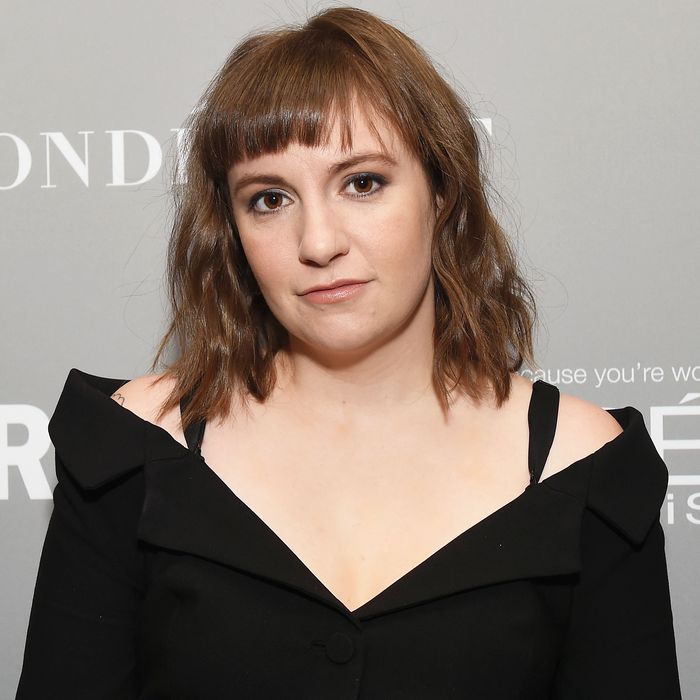 Lena Dunham has some new, familiar ink.
Photo: Emma McIntyre/Getty Images
If, upon seeing Lena Dunham's new tattoo, you're immediately reminded of Rihanna, don't fret. Dunham was thinking of RiRi, too. In her latest Instagram post, Dunham shows off her new tattoo and admits she "copied" the placement from Rihanna.
Dunham's new tattoo is an example of the "underboob" tattoo trend that's been around for a few years in fashion and among tattoo artists (consider it our generation's so-called "tramp stamp"). It was Rihanna, however, who notably brought the trend into the mainstream consciousness in 2012 when she got an image of the Egyptian goddess Isis as a tribute her late grandmother. While Dunham's tattoo doesn't have anything to do with Egyptian mythology, it seems she wondered whether the same location was enough to get her called out as a copycat. "This is my first original piece by a female tattoo artist and it felt sacred and cool and she didn't chide me for copying @badgalriri's placement," she wrote.

No word on what RiRi thinks of the tattoo.