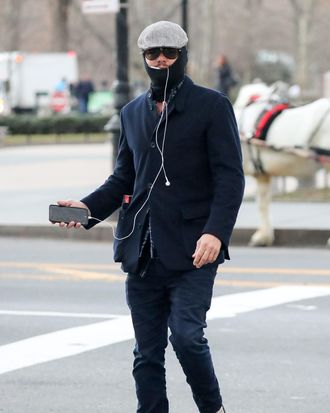 Leonardo DiCaprio.
Photo: FRBRO/ZapatA/MEGA
After spending the first few months of the year wisely hiding out under the safety of a beach towel, Leonardo DiCaprio has found a new way to camouflage himself: by wearing a balaclava.
The Pussy Posse founder emerged in New York City this week, covering as much skin as possible. DiCaprio ventured into Central Park and sat on a bench, looking "incognito" in his very subtle disguise. Unfortunately for him, no one in New York wears newsboy caps anymore, so he was still immediately recognizable.