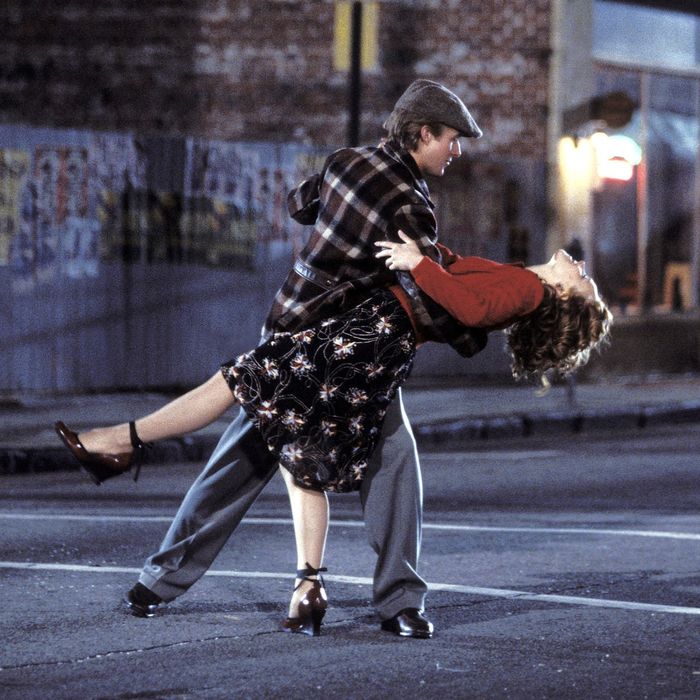 Photo: ©New Line Cinema/Courtesy Everett Collection
Where is the best place in America to fall in love? When Cosmopolitan asked Jada Yuan to find out, she flew to six wildly different locales (and her hometown of New York) to look for love in every damn place. She came away exhausted — and more optimistic than ever.
Jada, who is also a contributing writer at New York Magazine, visited the Sex Lives podcast to relive the highs and lows of her dating tour of America— from the small-town romantics of South Carolina to the shirtless men of Los Angeles to the kinky dairy farmers of Sioux Falls to the tech bros of Austin and the backseat car make-outs of Detroit. Listen or read an excerpt below.
This is a partial transcript of New York Magazine's Sex Lives podcast, edited for clarity and length. Leave voicemail for Sex Lives: 646-494-3590.
So let's talk about these cities.
New Bern was the first place I went. New Bern, North Carolina, which is a small town in eastern North Carolina, about two hours from Raleigh and an hour from the coast. The only reason they picked it is because Nicholas Sparks set The Notebook there.
Really? I was wondering what New Bern's deal was.
They were like, we need a small town, and it was kind of delightful! It's so cute, I would absolutely go back there in a second. I would go on a girls' trip— it's super cute and the people are really nice. It's got a small historic downtown. It's a little bit like New Orleans, in that it's got haunted houses everywhere. They moved all the old houses — they literally picked them up and moved them to the historic downtown, concentrated them all in one place. You can take a little trolley tour around. You can ride on a pontoon and wave at Nicholas Sparks if he's out in his yard. He actually lives there.
So you can live out all of your quaint fantasies in New Bern. That sounds like a good place to fall in love?
Yeah. I went out on the town and everyone was super friendly. They took me around and I went to this bar in a haunted mansion — it's a crappy dive bar in the basement of haunted mansion. They say ghosts spill drinks there.
That was actually where I met the Trump supporter. And, I don't know, I just surprised myself a lot with that. I think I'm of the mind that I would automatically swipe left on a Trump guy. If it was in your profile, I would definitely be like, that's a deal-breaker. But when when you're talking to someone and you're just sort of connecting?
That is the magic of meeting people in person, but also the nature of this entire project — trying something you don't usually try, like picking dudes up at a ghost bar in New Bern.
It gave me a little lesson that I'm trying to carry forward now, which is just, you know, maybe I am pretty judgmental.
Or the things that you judge someone on before you meet them, versus once you meet them, can be really different. So after the flirtation with the Trump guy at the ghost bar, did you feel like there were real romantic connections in New Bern? Or were you kind of like, okay, saw this scene, moving along?
The Trump guy did not keep in touch with me. And I was surprised that I was miffed about it.