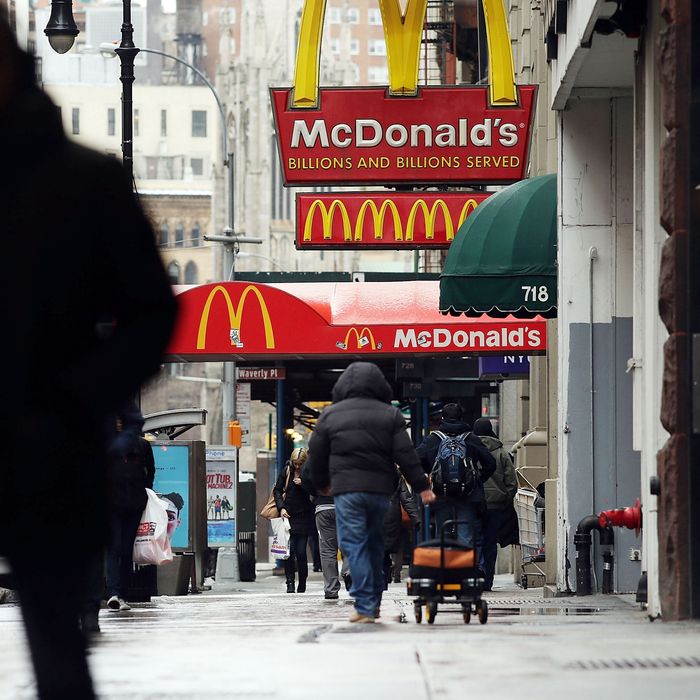 A McDonald's in Lower Manhattan.
Photo: Spencer Platt/Getty Images
On Friday, a Long Island man was charged with a hate crime after attacking two transgender women outside a McDonald's in Queens, DNAInfo reports.
Witness Maria Munoz says the assailant, 38-year-old Patrick O'Meara, was shirtless and yelling at passersby but "when the trans women walked by he clearly was infuriated."
Police say he then proceeded to call the women "bitches" and "faggots," and kicked and punched one of the women after he pushed her to the ground. DNAInfo adds, "He briefly left the scene and returned with a cane, hitting one of the victims in the left hand, which caused a laceration." In addition to that injury, one of the women fractured her ankle in the attack. When the police came to the scene, he reportedly told them that the women had attacked him.
O'Meara — who has an extensive criminal history — is being held on Rikers Island and is due in court on March 31.