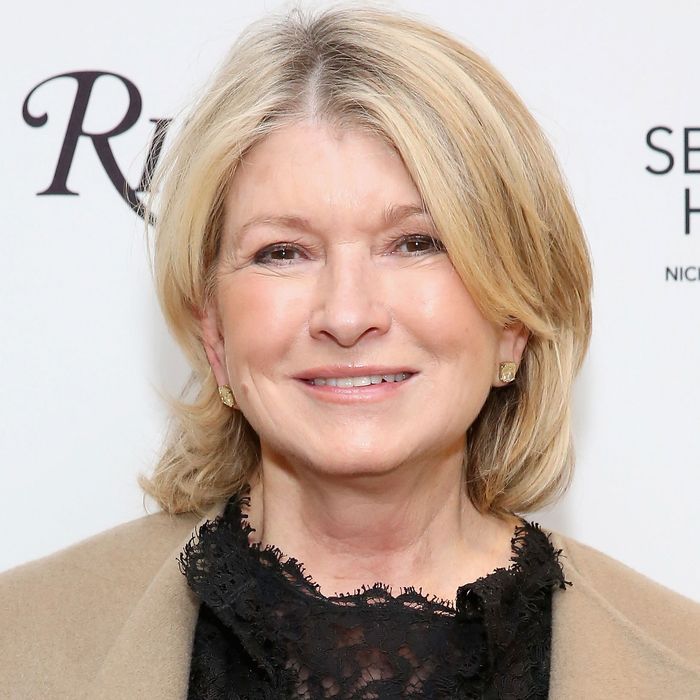 Martha Stewart.
Photo: Monica Schipper/Getty Images for Saks Fifth Avenue
In the last few years, Martha Stewart has been positioning herself as significantly more chill than the straitlaced-homemaker persona that made her famous. She hangs out with Snoop Dogg, drunkenly rides hoverboards, leaves parties with full wine glasses in tow, boasts that she only dates younger men, and acts positively out of control at political fundraisers. But, alas, it's not all fun and games and peafowl in Marthaland: she still has one boring daily routine she sticks to.
"I drink green juice every single morning," she admitted during an apperance on The Dr. Oz Show. "And I make it out of vegetables that I grow. And I grow in the greenhouse in the winter and the garden in the summer. Organic vegetables."

Hey, whatever gives her the energy to roast C-list celebrities on Twitter.