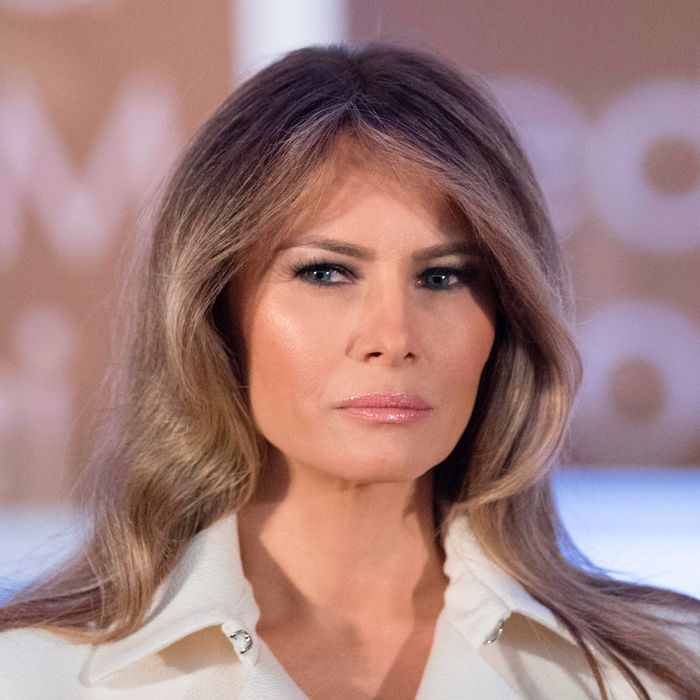 Melania Trump gave a rare speech on Wednesday.
Photo: JIM WATSON/AFP/Getty Images
On Wednesday, a "very happy!" Melania Trump gave a rare speech at the State Department's International Women of Courage Awards. In an approximately eight-minute speech that mentioned neither her husband nor his administration, she called for an end to violence against women, which she labeled a "horrible atrocity."
"Together, we must declare that the era of allowing the brutality against women and children is over," she said. She went on, "Wherever women are diminished, the entire world is diminished with them. However, wherever women are empowered, towns and villages, schools and economies, are empowered and together, we are all made strong with them."
The First Lady went on to say that "we must continue to work towards gender empowerment and respect for all people from all backgrounds and ethnicities, remembering that we are all members of one race — the human race." And she urged the audience to "continue to fight injustice in all of its forms, whatever scale or shape it takes in our lives."
Well … maybe not whatever scale or shape.